You are here
Northern municipalities 'struggling to cope with refugee influx'
By Laila Azzeh - Aug 18,2016 - Last updated at Aug 18,2016
AMMAN – Mayors of northern municipalities say they are not receiving enough support to cope with the "severe" pressure on services and infrastructure brought on by the influx of Syrian refugees.
Five years after the start of the Syrian crisis, mayors in the northern regions say they are still not equipped to cope with the influx of refugees, which is causing chronic problems that make it difficult to ensure decent living standards for residents.
"The current support is so small and less than is required. The international community is not bearing its full responsibility towards Jordan, which is left to struggle due to a situation it is not even part of," Mafraq Mayor Ahmad Hawamdeh told The Jordan Times on Thursday.
Water shortage, overcrowded schools, poor sanitation services and road congestion are among the issues facing northern municipalities.
"Education in Jordan is going to lose terribly if the status quo continues," Hawamdeh highlighted, explaining that some classes accommodate 55 students.
"There are more than 25,000 Syrian students in schools [in Mafraq] now. Even the double shift-system is not enough to address the problem due to the limited number of premises," the mayor said.
In addition, he said, unemployment among citizens is on the rise as employers hire Syrians for lower salaries.
Issam Shloul, head of West Irbid Municipality, which has jurisdiction over 11 villages and towns, said around 30,000 Syrians currently reside in West Irbid alone.
"Our areas are classified as poverty pockets and now our population increased by around 50 per cent with the influx of Syrians. The municipality's infrastructure cannot cope with the increasing demand," he told The Jordan Times.
Shloul said the municipality should receive increased support, but that instead, it has received "peanuts" over the last two years.
Ramtha Mayor Ibrahim Saqqar echoed Shloul's sentiments, adding that Ramtha, some 90km north of Amman, had been hardest-hit by the refugee crisis.
The town's population has increased from 80,000 to 150,000 in the last four years, he said.
Some 515,781, or 78.5 per cent, of the registered refugees in Jordan live outside the camps — 27.2 per cent in Amman, 20.9 per cent in Irbid and 12 per cent in Mafraq, according to UNHCR figures.
The influx of more than 630,000 Syrian refugees into Jordan has cost the Kingdom over $2.5 billion a year, according to the World Bank's estimates.
A recent study found that 83.4 per cent of surveyed Jordanians believe that the international community must shoulder the burden of hosting Syrian refugees.
The survey, conducted by the Yarmouk University's Refugees, Displaced Persons and Forced Migration Studies Centre, showed that 80.9 per cent of the polled citizens demand financial support from Arab countries to help the Kingdom continue its humanitarian role towards the refugees.
Some 82.3 per cent want other Arab countries to host Syrians on their soil, according to the study, which was based on interviews with 1,600 Jordanians in Irbid, Ramtha and Mafraq.
The survey also found that 38.2 per cent of the interviewees deal with the refugees out of their "religious duty", while 20.8 per cent consider their duty towards the displaced as part of their humanitarian role, and 9.9 per cent think it is a national duty.
"You can sense a growing resentment in areas where there is huge Syrian presence felt by the two parties; citizens who feel neglected and Syrians who feel that they are not being taken care of the way they should be," Shloul highlighted.
The West Irbid mayor said this could be addressed through increased financial assistance and attention from the international community towards the refugees and host communities.
The total number of refugees registered with the UNHCR in Jordan since the start of the Syrian crisis stood at 657,048 in July, of whom 141,267, or 21.5 per cent, reside in camps.
Official figures put the total number of Syrians in Jordan at 1.3 million.
Related Articles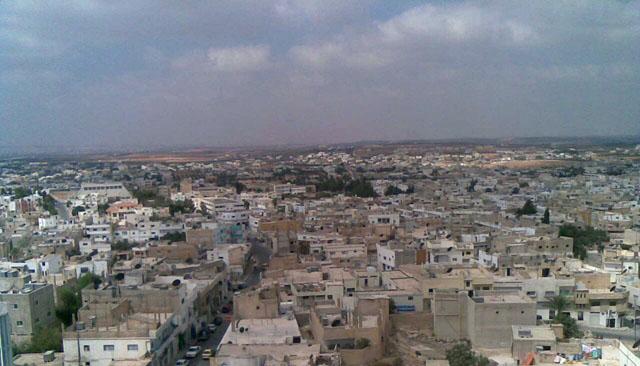 Dec 04,2014
Sanitation services in northern municipalities are under severe pressure due to the "large" numbers of Syrians residing in host communities, local officials said.
May 18,2014
Residents of Mafraq Municipality, who include over 130,000 Syrian refugees, currently generate 200 tonnes of garbage daily, with sanitation services unable to keep up, Mafraq Mayor Ahmad Hawamdeh said Sunday.
Nov 27,2015
AMMAN — Mafraq and Ramtha have seen their populations more than double in four years due to the influx of Syrian refugees, leaving the two n