You are here
Fighting in Yemen oil region kills 26
By AFP - Sep 05,2016 - Last updated at Sep 05,2016
Yemeni oil workers look out at the Aden oil refinery after it was re-actived, on Monday, following a year of closure due to the on going conflict between pro-government forces and Shiite Houthi rebels near the southern embattled port city of Aden (AFP photo)
ADEN — At least 26 fighters were killed in clashes on Monday between pro-government troops and rebels over control of an oil-rich region east of the Yemeni capital, military sources said.
"Pro-government forces launched a military operation today to retake Sarwah," a loyalist military source said of the only part of Marib province still held by the rebels who have controlled nearby Sanaa since September 2014.
Clashes and air raids by the Saudi-led coalition backing Yemen's internationally recognised government "killed 16 rebels and left dozens wounded", the source said.
Ten pro-government soldiers were killed and 12 wounded in the fighting, he added.
Loyalist forces recaptured hills overlooking Sarwah, military sources said.
Marib province has seen fierce battles between forces loyal to President Abed Rabbo Mansour Hadi and Shiite Houthi rebels and their allies.
If they controlled Marib, loyalist forces could advance from the east towards Sanaa.
A Saudi-led coalition which intervened in March last year against the Iran-backed rebels has forces based in Marib to support the loyalists.
It has intensified operations since the suspension in early August of UN-brokered peace talks.
The United Arab Emirates, which plays a key role in coalition operations, said on Monday one of its soldiers had been killed in Yemen, in an armed forces satatement published by the official WAM news agency.
The Yemeni government's sabanew.net said the Emirati soldier was killed during the Marib operation.
Related Articles
Apr 09,2016
Marib, Yemen — Al Qaeda militants killed at least 20 Yemeni soldiers on Saturday when they ambushed their convoy in the south of the war-tor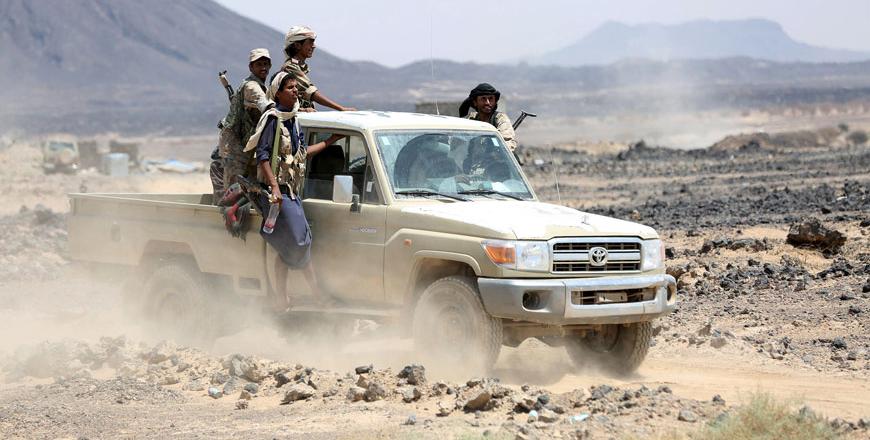 Oct 06,2015
Aden — Yemeni forces on Monday besieged Shiite rebels who have retreated to a mountainous area near the strategic Bab Al Mandab Strait that
Sep 17,2016
ADEN — Yemeni pro-government forces battled Shiite Houthi rebels on two fronts Saturday, including east of Taez where they are struggling to