You are here
Ayla participates in the 2017 Middle East Yachting conference
Mar 15,2017 - Last updated at Mar 15,2017
Reaffirming its role as a stakeholder in the Marina industry, Ayla Oasis Development Company took part in this year's 11th Middle East Yachting conference in Dubai.
The annual conference is an opportunity for global experts, industry authorities, and boating enthusiasts to catch up on the latest trends, technologies and plans.
Captain Munis Al Momani, Ayla Marina manager, who represented the company at the event and was one of the panelists, said: "While the GCC countries house the region's most popular marinas, Ayla has single handedly managed to put Jordan on the yachting map.
Our internationally accredited marina provides services that meet the highest global standards, and is fast becoming a destination for yacht and boat lovers from every corner of the region." Momani added that Marinas play a vital role in the local economy.
This year's Dubai conference featured panels on a broad range of topics about the sector's development in the region.
Ayla Marina is part of Jordan's largest mixed use development that is also home to a state-of-the-art golf course, designed by the legendary Greg Norman, residential units, as well as dozens of local and international boutique stores, meeting customers' expectations.
Related Articles
Sep 26,2016
AMMAN — Development company Ayla is scheduled to open an 18-hole golf course in the port city of Aqaba on Friday.The course will be hosting
Oct 05,2017
AMMAN — The Jordan Ayla Golf Championship on Wednesday started in Aqaba, marking the beginning of a "first of its kind" event in the Kingdom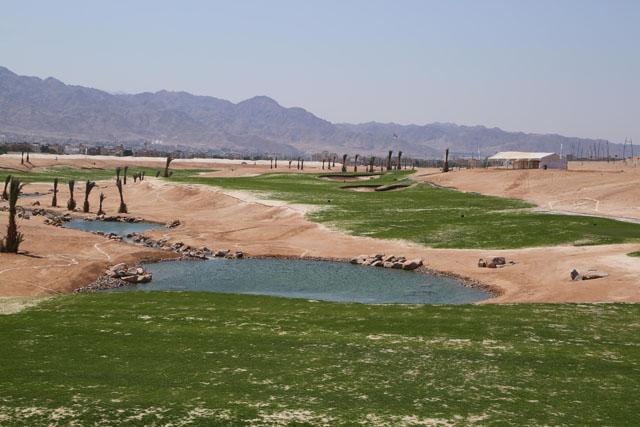 Aug 19,2014
Jordan's first 18-hole golf course is one of the "top three most eco-friendly golf courses in the world", the Aqaba course's designer said last week.
Newsletter
Get top stories and blog posts emailed to you each day.