You are here
Dada Group, Beko celebrate 20 years of partnership with launch of 'Beyond Series'
Jun 18,2023 - Last updated at Jun 18,2023
The Dada Group for Trade and Investment and Beko's parent company Arçelik on Sunday announced the commemoration of their 20-year partnership in Jordan, marking a significant milestone in their successful collaboration.
To celebrate this achievement, the two companies introduced Beko's new line of household appliances "The Beyond Series", further strengthening their commitment to providing innovative and high-quality products to the Jordanian market.
Since the inception of their partnership in 2003, the Dada Group and Arçelik have combined their expertise and resources to deliver exceptional household appliances that have become an integral part of Jordanian households.
With a shared vision of enhancing the quality of life and creating lasting value, the two companies have consistently met the evolving needs of consumers while maintaining a focus on sustainability and technological advancement.
The product range will encompass a wide variety of innovative and efficient appliances designed to enhance convenience, comfort and overall well-being in households across the country by bringing to the market eco-friendly and energy efficient products with minimalistic designs, which means wider screens and wider doors added to the outstanding features.
"The 20-year partnership between the Dada Group and Arçelik has been a testament to our shared values and commitment to excellence," said Nassim El Dada, CEO of the Dada Group.
Erman Korkmaz of Arçelik said: "This new line redefines the boundaries of what is possible in home appliances, incorporating advanced technologies and intuitive features that cater to the diverse needs of modern consumers. From smart kitchen solutions to intelligent laundry systems, the Beyond series offers an exceptional range of products designed to simplify daily routines and elevate the overall home experience."
Related Articles
Jan 31,2021
Arçelik, parent company to 12 leading home appliance brands including Beko and Grundig, with a footprint in almost 150 countries worldwide h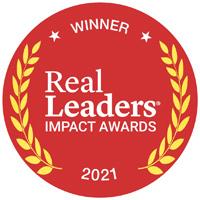 Feb 02,2021
Arçelik, parent company to 12 leading home appliance brands including Beko and Grundig, with a footprint in almost 150 countries worldwide h
Oct 27,2020
Beko, Europe's leading home appliance brand, has developed hygiene shield, a ground-breaking portfolio of household products, created in res