You are here
Four Seasons Hotel Amman takes guests on a Middle Eastern culinary journey at the living room of the hotel
Sep 04,2023 - Last updated at Sep 04,2023
This summer, Four Seasons Hotel Amman is taking guests on a Middle Eastern culinary journey until the end of September. This promotional menu is curated by Chef Mohammed Alshariah, The Foyer Lounge Sous Chef, where each dish is paired with Arak, a local wine, a yoghurt drink, or a refreshing smoothie to feast on the guests' taste buds at the living room of the hotel.
Starting the culinary journey in Jordan, "Makmoura", is a local favourite and popular dish in the north of Jordan and specifically the city of Irbid, which is the second largest after the capital Amman. With thin layers of bread, chicken, onions, seeds, cumin, olive oil and sumac, this dish goes perfectly with a cucumber juice with fresh yoghurt, or a local wine known as Jordan River.
The story of the Jordan River Wines started in 2004. Irrigated with pure water and grown under the perfect amount of sunlight, the first crop was harvested. After bottling and aging, a new brand of wine, produced from The Haddad Estates from one of the most distinctive terroirs in the world, the basalt desert of Jordan, was formally introduced to the world.
From Jordan to Syria, the "Kebab Khashkhash" is perfect for meat lovers. A traditional dish from Aleppo, it consists of ground beef and lamb, chili pepper, parsley, crushed garlic and pine nuts, served on bed of tomato sauce. Guests can enjoy this dish with local Arak or Jordan River Reserve – Shiraz.
For seafood lovers, the "Sayadiyeh" from a Lebanon is cooked with fried "hamour" and shrimps on rice with spices, topped with caramelised onions. Chef Alshariah recommends pairing this dish with a Rocca lemon smoothie or a Saint George — Sauvignon Blanc.
For a vegetarian dish, the "Fukhart Zahrah" is a must try. Originally from Palestine, this flavourful oven baked cauliflower comes with tahini yoghurt sauce, sumac, green chili, garlic chips and taboon bread. It is perfectly paired with the Jordan River — Rose.
Finally, the culinary journey ends with a sweet tooth — a delicious desert known as "Muhalbiya" made at the hands of our Executive Pastry Chef, Anas Al Qusairi, which is an orange blossom milk pudding with local apricot syrup, pistachio and ghee crumble.
Enjoy a luxurious stay at Four Seasons Hotel Amman and savour this Middle Eastern promotional menu at The Foyer Lounge until September 30, 2023. For reservations, please call the Hotel at +962 6 550 5555.
Related Articles
Apr 26,2023
AMMAN — Aspiring young Jordanian chef, Ahmad Aleikish, is forging his way in the US culinary scene by working in world-renowned restaurants.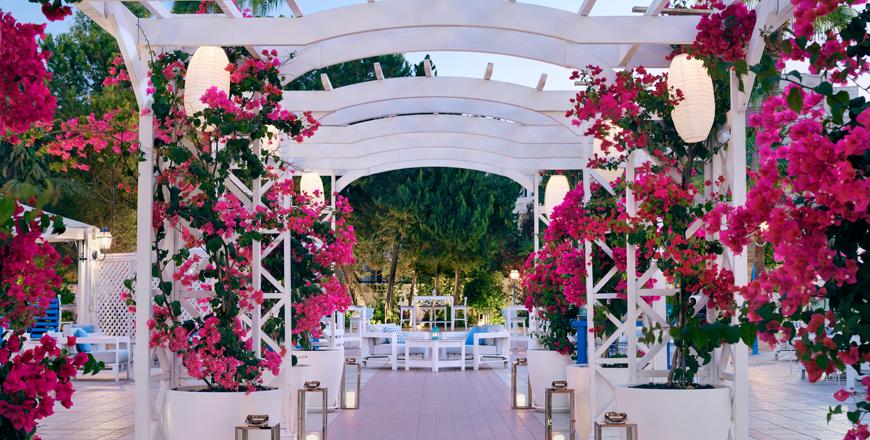 Apr 26,2022
The laid-back authentic Greek dining space Paros Garden is reopening its doors at Amman Marriott Hotel and bringing the Greek dining destina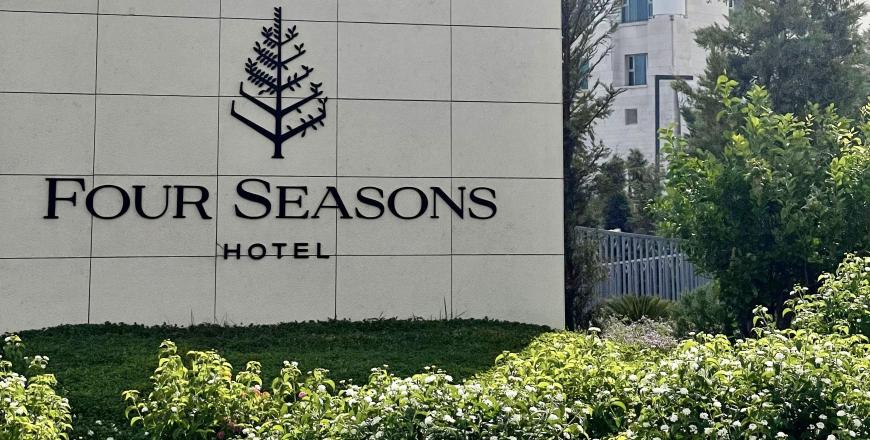 Mar 19,2023
AMMAN — Four Seasons Hotel Amman invites guests to celebrate Ramadan through various dining experiences that embody the true spirit of this