You are here
R&D lays foundation of national economic transformation — Huawei
Dec 13,2022 - Last updated at Dec 13,2022
As research and development (R&D) investments help drive growth, create more jobs, and meet the future demands of societies and nations, Huawei places a high value towards R&D to nurture an advanced ICT sector.
The success of the ICT sector, the company believes, is key to addressing societal challenges, supporting economic recovery, raising the bar in commercial competitiveness and opening new revenue streams for businesses.
With the exponential advances in modern technology, 5G, in particular, can change how humanity works, travels, entertains ourselves and communicates.
Starting in 2009, Huawei invested more than $600 million to 5G technology development over a five-year period, followed by a further $1.4 billion for 5G product development in 2017 and 2018.
Huawei's R&D spending totalled around $22.4 billion in 2021, representing 22.4 per cent of the company's total revenue. This brings its total R&D expenditure over the past 10 years to over $132.5 billion. In terms of R&D expenditure, Huawei ranked second in the 2021 EU Industrial R&D Investment Scoreboard.
In 2021, Huawei's total employment measured around 107,000 worldwide, representing approximately 54.8 per cent of the entire R&D workforce.
In the same year, Huawei signed 50 5G commercial contracts and had 150,000 base station shipments,demonstrating that the company has one of the largest patent portfolios in the world.
Huawei is the only equipment provider to provide end-to-end 5G products and solutions. The company's 5G network RAN portfolio was ranked a leader for the third year in a row in Global Data's H2, 2021 report.
Furthermore, the company has taken the lead in 6G research and development. As early as 2019, Huawei began R&D on the sixth-generation technology. Rotating chairman Eric Xu announced last year that the company plans to launch its 6G networks in 2030.
Today, Huawei is leveraging its R&D capabilities in its ambitious diversification drive. The company launched the Huawei Digital Power unit last year to digitise the energy sector. Digital Power is committed to integrating digital and power electronics technologies, developing clean power and enabling energy digitalisation to drive the energy revolution for a better, greener future, consistent with the United Nations development goals to meet the challenges of climate change.
HUAWEI CLOUD is the fastest-growing cloud services provider in the world and has emerged as an essential platform for internet companies and organizations to go digital. These numbers have been updated five years into its development, HUAWEI CLOUD has attracted 2.6 million developers, 28,000 consulting partners, 9,000 technical partners, and released 6,100 marketplace products.
In the Middle East, HUAWEI CLOUD offers more than 220 cloud services, 210 solutions, 19 data centres, over 200 local partners, and a growing list of more than 80 marketplace offerings.
To deepen the region's cloud ecosystem, HUAWEI CLOUD announced the launch of a new startup support programme, Spark, in the Middle East last year. Spark is part of the HUAWEI CLOUD Oasis Programme launched in September 2021, where the company announced plans to invest $15 million over the following three years to accelerate the development of technology enterprises and ecosystems in the Middle East.
Spark will see 50 SMEs receive up to $15,000 fund support on HUAWEI CLOUD in addition to cloud training during the programme's first phase.
A select group of SMEs will then join Spark Accelerate Programme, receiving further technical support from HUAWEI CLOUD experts to help transform their businesses in the cloud and evolve their offerings.
Developers are key to Huawei's continued innovation. Updated this slightly as well in 2019, Huawei committed to investing $1.5 billion in its developer programme over the next five years, supporting five million developers and enabling partners worldwide to develop next-generation intelligent applications and solutions for example, the Huawei Global App Innovation Contest and Huawei Best Arabic App category specifically highlights the nurturing innovation in the Arab World. Moreover, the Huawei Spark Programme targeted entrepreneurs and SMEs.
MENA countries are at a significant advantage in the race to define the digital economy. 5G is critical in this endeavour and billions of dollars in new value rest on crucial choices in the following years.
Related Articles
Mar 30,2022
AMMAN – Chinese technology company Huawei ranked ninth on Brand Finance's list of the world's top 10 most valuable brands in 2022. "It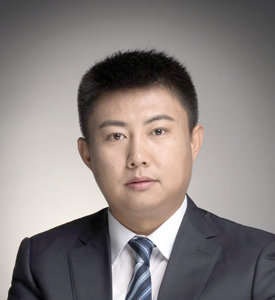 Dec 01,2022
AMMAN — As Jordan enjoys a productive environment for IT development with its vast pool of talent, Huawei Jordan, with its 17-year presence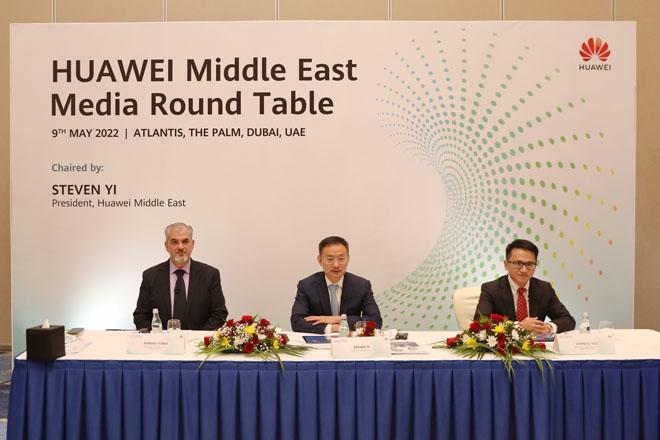 May 17,2022
DUBAI - During an exclusive media roundtable held on the sidelines of the SAMENA Leaders' Summit 2022, the top telecom industry event hosted