You are here
ADB revises down regional growth
By AFP - Sep 22,2015 - Last updated at Sep 22,2015
Construction workers build a high rise commercial residential project at a business district in Manila on Tuesday (Reuters photo)
HONG KONG — Weaker growth in China this year is expected to cause a slowdown in the rest of Asia, the Asian Development Bank (ADB) said Tuesday, as it became the latest major body to revise down its forecasts for the world's number two economy.
It also warned central banks to prepare for an expected Federal Reserve interest rate rise, with many nations already seeing huge capital outflows as dealers look for better, safer US investments.
The report comes as markets are swiped by extreme volatility driven by fears over the Chinese economy, and its leaders' management of it, after last month's surprise devaluation of its yuan currency.
"The combination of a moderating prospect in China and India, together with delayed recovery of advanced countries, weighed on our forecast for the region as a whole," said ADB Chief Economist Shang-Jin Wei, who presented the report at the Foreign Correspondents' Club in Hong Kong.
In an update to its flagship Asian Development Outlook released in March, the bank said growth in the region would hit 5.8 per cent this year and 6 per cent in 2016. March's forecast was for 6.3 per cent for both years.
Inflation in the developing Asia region was forecast to ease further, partly due to lower global commodity prices.
Wei said the overall outlook for the region was "still positive" but had been impacted by capital flow reversals and weakened commodity prices for exporters, partly related to the China slowdown.
"Developing Asia is expected to continue to be the largest contributing region to global growth despite the moderation," he added.
However, it tipped China, the main driver of global economic growth, to expand 6.8 per cent this year, instead of the 7.2 per cent previously estimated, following a stream of weak indicators including on trade, inflation, investment and consumer spending.
US rate worries
The ADB predicted growth rate would be the slowest since 1990, a year after the Tiananmen Square crackdown that led to global sanctions against Beijing. It is also below China's official target for the year of "about" 7 per cent.
It said Southeast Asia was bearing the brunt of China's slowdown, with growth in Southeast Asia this year put at 4.4 per cent, before bouncing back to 4.9 per cent in 2016.
Jurgen Conrad, head of the ADB's economic unit, told reporters in Beijing that the revision was "mainly due to the delayed recovery in industrial countries reducing export demand".
Last week the OECD cut its 2015 growth forecast for China by 0.1 percentage points to 6.7 per cent.
Forecasts for India were also lowered to 7.4 per cent from 7.8 per cent, weighed by the slow pace of reform by the new government and weak external demand, the report said.
The ADB urged regional central banks to move now on monetary policy to prepare for a US rate hike, which Federal Reserve (Fed) chief Janet Yellen has said will come before the end of the year.
"To counter the impacts of a US rate rise, monetary policy authorities in developing Asia will need to find a balance between stabilising the financial sector and stimulating domestic demand," the report warned.
A tightening of US monetary policy would likely flight of much-needed capital from developing nations as traders move into the United States in search of better returns.
This would in turn put pressure on central banks to lift rates themselves in a bid to protect their currencies, at a time when they are struggling to kickstart tepid growth at home.
World markets were rocked after the Fed on Thursday held off announcing a rise, with Yellen citing the threats to the US economy caused by China's economy as a key reason for the decision.
Related Articles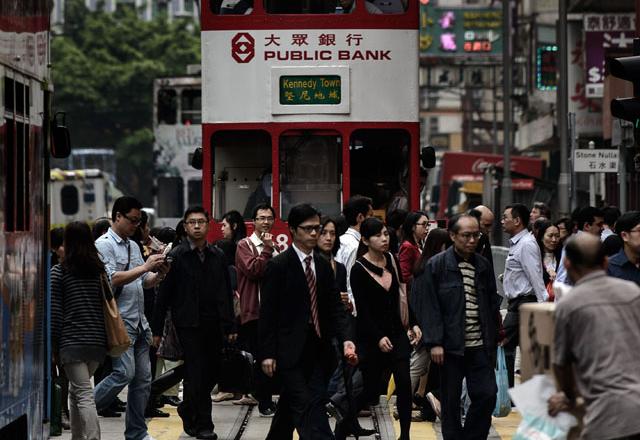 Apr 01,2014
The Asian Development Bank (ADB) on Tuesday said growth in developing Asia will edge higher over the next two years, but faces being constrained by China's campaign to cool its economy.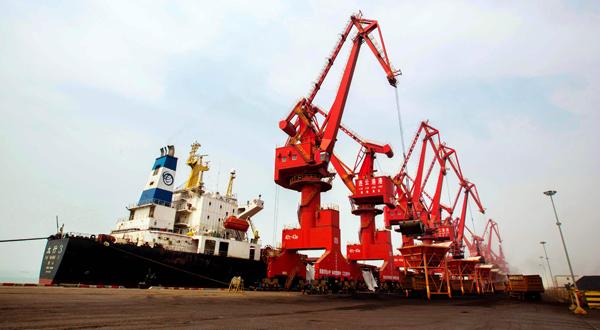 Mar 31,2016
BEIJING — Huge industrial overcapacity in China will drag on both the country's and the region's growth this year, the Asian Development Ban
Jan 21,2016
BEIJING — China's economic slowdown is hitting profits at more foreign companies, a survey by an American business lobby showed, while the v
Newsletter
Get top stories and blog posts emailed to you each day.