You are here
Airbus beats Boeing in orders in 2014, but delivers fewer planes
By AFP - Jan 13,2015 - Last updated at Jan 13,2015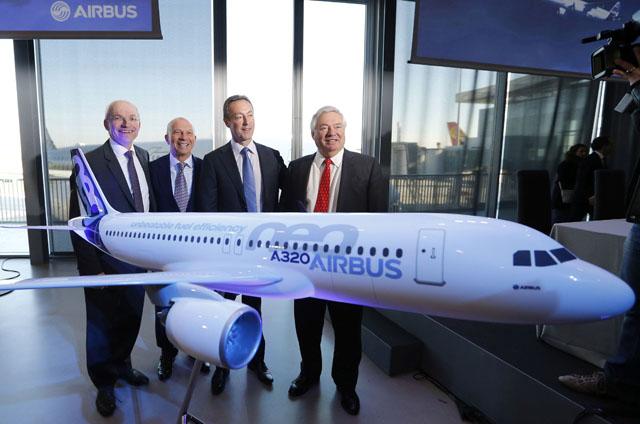 TOULOUSE, France — Airbus said Tuesday it beat Boeing with 1,456 net orders last year, but despite handing over a record 629 planes to airlines in 2014 it is still trailing its US rival in deliveries of commercial passenger jets.
The European aerospace company said in a statement that the results "exceeded its targets for 2014" and that at the end of last year it "commanded more than 50 per cent market share for aircraft above 100 seats".
Airbus said its second-best year ever for new orders propelled it to an industry record backlog of 6,386 aircraft valued at $919.3 billion (777 billion euros) at list prices.
Boeing, which announced its sales and delivery figures last week, had been leading in the orders category throughout the year, but as frequently happens Airbus announced a number of deals in December.
Boeing delivered a record 723 aircraft and took in a record 1,432 orders last year, with its unfilled orders also climbing to a record 5,789 planes.
While the companies focus on the order numbers as they seek to woo even more clients, analysts and investors concentrate on the delivery numbers as the manufacturers get paid when they hand over a plane to airlines.
Airbus chief executive Fabrice Bregier said in a statement that "2014 has been an excellent year and the teams in Airbus not only delivered on, but exceeded their targets and commitments".
At a later press conference, Bregier added: "We will this year deliver slightly higher numbers of aircrafts."
Despite trailing Boeing in overall deliveries, Airbus edged out Boeing in the biggest segment of single-aisle medium-haul aircraft. Airbus delivered 490 of its A320 aircraft while Boeing handed over 485 of its 737 planes to airlines.
These aircraft also accounted for most new orders: 1,321 of Airbus' 1,456 orders last year.
Jumbo confidence
But Airbus missed its target of selling 30 of its superjumbo A380 aircraft, which can carry between 525 and 850 passengers in its different seat configurations, with just 14 net orders.
"We believe we will get additional customers this year," Bregier told journalists for the A380.
He noted the project would break even this year and had more than two years worth of orders at the current production rate of around 30 aircraft per year.
A milestone for Airbus in 2014 was the certification and first delivery of its long-haul A350, the first of its new generation aircraft whose wings and fuselage are made of carbon fibre and which will save up to 25 per cent in fuel consumption.
Boeing had dominated this segment of midsize long-haul aircraft, with its 787 Dreamliner having won over 1,000 orders.
Airbus expects this segment will see demand over the next two decades of 7,800 planes worth around $1 trillion.
This year is also an important one for Airbus for the development of new aircraft.
Much of the company's increase in orders has been for an upgraded model of its A320 aircraft that features new engines and wing modifications that should provide 20 per cent fuel savings.
Airbus hopes to have A320neo certified in the third quarter and begin delivering the plane to clients before the end of the year.
Cheap oil 'always good'
With fuel one of their largest expenses, airlines have been placing many orders for fuel-efficient aircraft in order to ensure they remain competitive in an industry with tight margins.
But the price of oil has more than halved in the past six months to under $50 a barrel.
Airbus executives said they were not concerned.
A "lower price of oil is always good for airlines", said John Leahy, Airbus' chief operating officer for customers. "Airlines who get more money tend to buy more aircraft".
The Toulouse-based manufacturer also announced Tuesday a longer-range version of its A320 aircraft that it says will able to make transatlantic flights after having received a preliminary order of 30 of the planes from Air Lease Corporation.
The A321neo that is scheduled to enter service in 2019 will have a maximum range of 6.400 kilometres, slightly more than the single aisle Boeing 757 that is no longer in production.
Several airlines have used the Boeing 757 for transatlantic routes, but in the event of strong headwinds the aircraft would need to put down to refuel.
Related Articles
Jan 13,2014
European aircraft maker Airbus beat US rival Boeing with record sales and orders last year but came second in terms of finished airliners delivered, figures from the company showed on Monday.
Mar 02,2016
TIANJIN, China — Europe's largest aircraft manufacturer Airbus started construction Wednesday on a new facility to deliver wide-body planes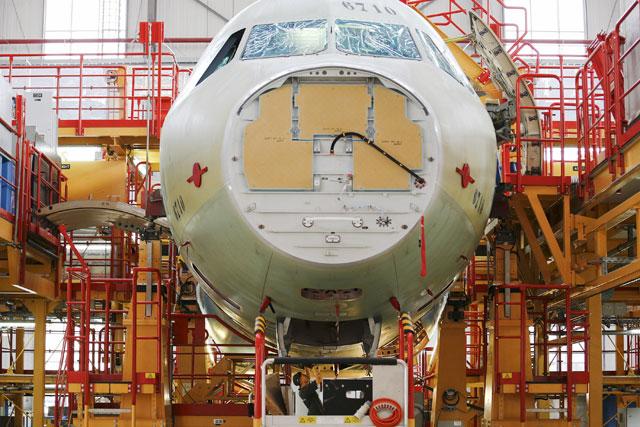 Jan 09,2017
PARIS — Airbus is set to post an 8 per cent rise in deliveries for 2016, beating expectations, after a sprint to the finish line that narrow
Newsletter
Get top stories and blog posts emailed to you each day.