You are here
In airline laptop ban, some in Turkey see commercial agenda
By Reuters - Mar 23,2017 - Last updated at Mar 23,2017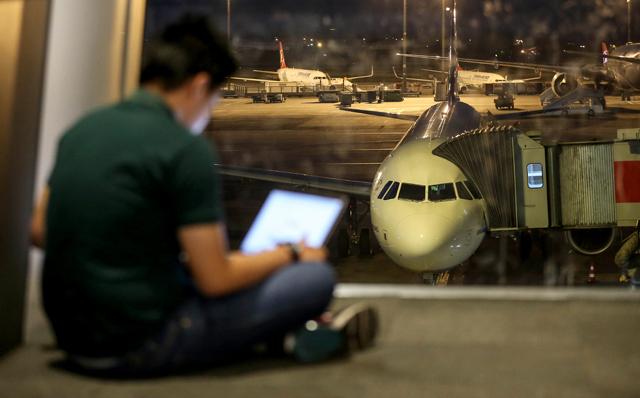 A man checks his tablet computer at the departures lounge as an airliner is seen parked at the apron in the background at Ataturk International Airport in Istanbul, Turkey, on Wednesday (Anadolu Agency photo )
ISTANBUL — As Istanbul builds a massive new airport and Turkish Airlines pursues aggressive route expansion, some in Turkey see the ban on large carry-on electronics on US and Britain-bound flights as a ploy to undermine their aviation industry.
The US and British decisions to forbid devices bigger than a cellphone in the cabin on flights from several Middle East and North African states could hit Istanbul particularly hard, after years building up its position as an international hub.
More than half of international passengers at Turkish Airlines, which is 49 per cent state-owned and serves 247 destinations outside Turkey, are transit customers who could instead travel through Europe or other hubs.
Fast-growing Gulf airlines such as Emirates, Etihad and Qatar Airways, which similarly depend on business-class flyers stopping over in places like Dubai or Doha for far-flung destinations, could also be hit.
For Turkey's national carrier, the setback comes as it prepares to relocate to a 10 billion euro ($10.8 billion) third airport in Istanbul, billed by the developer as the world's largest and championed by President Recep Tayyip Erdogan as a megaproject that will cement Turkey's global standing.
"The biggest aim of the third airport was to use Istanbul as a hub. But if such security measures become permanent, this could reduce Istanbul's appeal," said Esra Sirinel, a deputy research director at Is Investment and an airline specialist.
Istanbul's existing main Ataturk airport is struggling to cope with millions of transit passengers a month. The new airport will initially have the capacity for 90 million passengers when it opens in 2018, but ultimately aims to serve double that and to offer flights to more than 350 destinations.
Turkey's pro-government media, which, like Erdogan, often casts the country as a victim of foreign conspiracies, was quick to lambaste the new regulations.
"They're afraid of THY [Turkish Airlines]," the Yeni Safak newspaper said in a front-page headline on Thursday, over a simulated image of the new airport glistening in the sun. It cast the move as a plot against Turkey's national carrier.
"We need to stop THY," read the headline on fellow pro-government daily Aksam, which claimed US carriers, facing stiff competition from Turkish Airlines and Gulf carriers, had lobbied for the move.
Gulf airlines have been battling against a campaign in Washington by US carriers, which accuse them of receiving unfair subsidies, charges they deny.
The administration of US President Donald Trump has so far placed more emphasis on the job benefits of building jets for foreign carriers. Gulf carriers and Turkish Airlines are major customers of Boeing and between them have more than 440 Boeing jets on order, worth tens of billions of dollars.
'Purely commercial decision'
The US restrictions apply to flights originating from 10 airports in countries, including the United Arab Emirates, Qatar and Turkey. The British restrictions do not include the UAE or Qatar but will affect Turkish Airlines and UK-based carriers including British Airways, easyJet and Monarch.
A senior Turkish government official questioned the basis for the restrictions, saying airport security in Turkey was no worse than in Europe and that laptops or tablets could still be used to carry explosives even if they are put in the hold.
"It appears this decision was made purely on commercial grounds, and it seems it was done to limit the advancements made by Turkish Airlines and by Turkey," the official told Reuters.
Security experts say Washington and London may believe a laptop could disguise a bomb big enough to bring down a plane, warranting extra explosives checks which can be performed on luggage in the hold. Confining any device to checked baggage would also make it harder for a would-be attacker to trigger it, or to position it to bring the plane down.
Turkey's foreign ministry said talks were underway to try to persuade the United States and Britain to exclude Turkish Airlines and Istanbul airport from the ban.
Istanbul-based brokerage Unlu&Co said Turkish Airlines and Gulf operators would be hit hardest by the regulations.
"[They] have the most to lose from the US ban since they rely on transfer passengers who may need access to laptops and other devices for business reasons and could easily travel via European hubs, like Frankfurt," it said in a report.
Emirates said it would introduce a service letting customers use laptops and tablets until just before they board direct flights to the US from Dubai, and made clear on Thursday that the ban did not apply to its US-bound flights via Europe.
The Americas account for 14 per cent of Turkish Airlines revenue, according to the airline's website, which does not break out figures separately for the United States or Britain.
Related Articles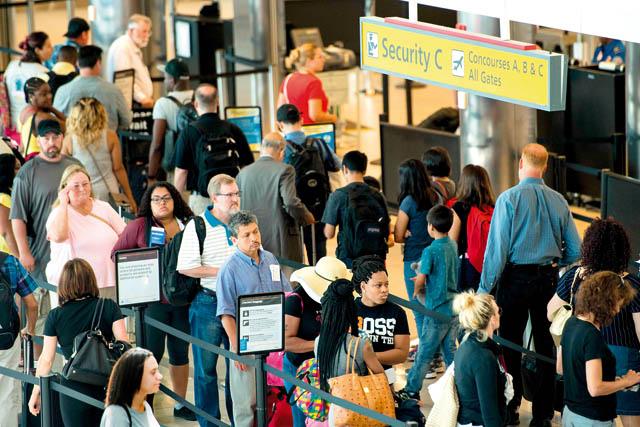 Jul 20,2017
DUBAI — The United States has ended a four month ban on passengers carrying laptops onboard US bound flights from certain airports in the Mi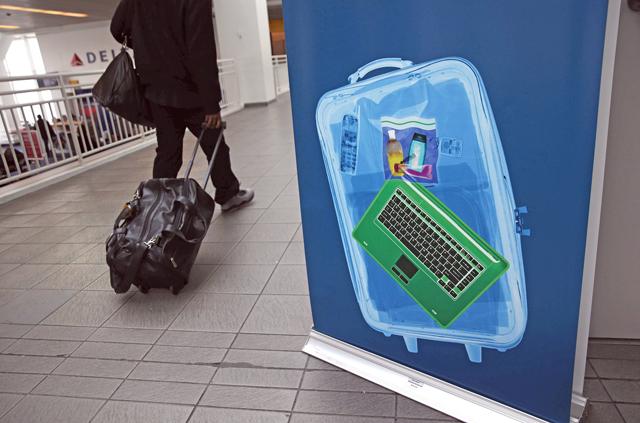 Mar 21,2017
WASHINGTON — The Trump administration on Tuesday imposed restrictions on carry-on electronic devices on planes coming to the United States f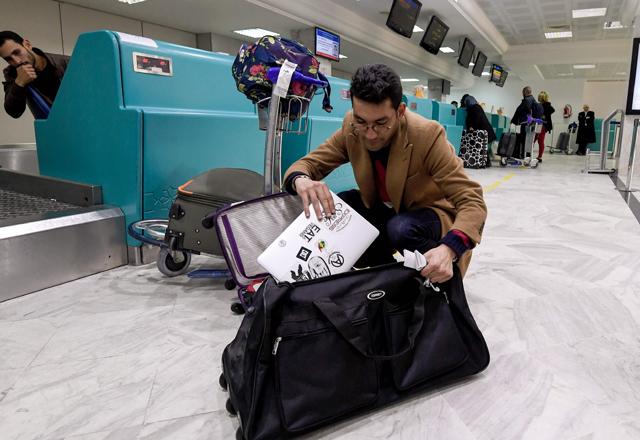 Mar 25,2017
DUBAI — A controversial ban on carry-on laptops and tablets on flights from the Middle East to the United States and Britain went into effec
Newsletter
Get top stories and blog posts emailed to you each day.