You are here
Amazon shares rise above $1,000 for the first time
By AFP - May 30,2017 - Last updated at May 30,2017
The photo taken on March 1, shows an Amazon prime video logo displayed on a Sony Xperia Z5 premium during the Mobile World Congress in Barcelona (AFP photo)
NEW YORK — Shares of Amazon surged above $1,000 for the first time on Tuesday, marking another milestone in the rise of the American online retail giant.
Near (14:10 GMT), the company's shares were selling at $997.97, up 0.2 per cent after earlier getting as high as $1,001.20. Amazon's market capitalisation stood at about $478 billion, more than twice that of Wal-Mart Stores.
After going in public in May 1997 at $18 a share, Amazon has benefited from tectonic shifts in US technology and consumer shopping habits that are expected to continue to remake the retail industry.
The company has evolved from its origins as an online bookseller into a broad-based retailer of apparel and household staples, from electronics to sausage casing. And with its "Prime" subscription service, it also has become a creative force in Hollywood and beyond.
Amazon shares have appreciated especially rapidly over the last three years in anticipation that e-commerce will become a much bigger force in the retail sector.
Online sales currently comprise about 8 per cent of the US retail market. Amazon alone accounts for about 43 per cent of US online sales, according to consultancy Slice Intelligence.
E-commerce is expected to grow between eight and 12 per cent this year, according to the National Retail Federation, about three times as much as the rest of the industry, which has faced massive store and mall closures. Amazon, whose revenues grew to $35.7 billion in the first quarter, also has impressed Wall Street by laying out a plan to achieve greater profitability. It is in the process of investing $1.5 billion to establish its own delivery network and lessen its dependence on shipping giants FedEx and UPS. That will help contain delivery costs, which grew 30 per cent to $1.9 billion in the first quarter.
The surge above $1,000 a share also raises questions about whether Amazon intends to pursue a stock split. At Amazon's annual meeting a week ago, Chief Executive Jeff Bezos said the matter was under consideration.
The company had three previous stock splits, in June 1998 and in January and August 1999.
Amazon currently is the fourth biggest company by market capitalisation after Apple, Google parent Alphabet and Microsoft.
Related Articles
Sep 07,2017
BENGALURU — Amazon.com Inc.
Mar 28,2017
DUBAI — Tech giant Amazon expanded its global reach on Tuesday with the announcement of a deal to buy Dubai-based Souq.com, the Middle East'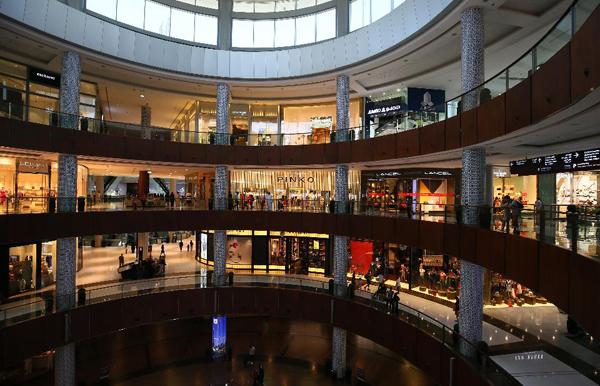 Nov 13,2016
DUBAI — Dubai business magnate Mohamed Alabbar announced on Sunday the launch of a $1-billion regional e-commerce site in a joint venture wi
Newsletter
Get top stories and blog posts emailed to you each day.