You are here
Bitcoin exchange reaches deal with Barclays to help avert laundering risks
By Reuters - Mar 14,2018 - Last updated at Mar 14,2018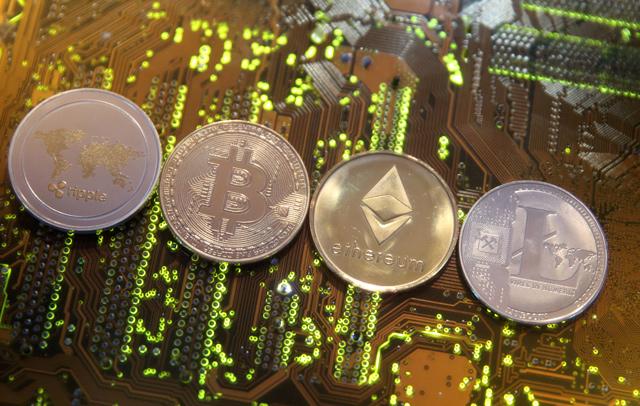 Representations of the Ripple, Bitcoin, Etherum and Litecoin virtual currencies are seen on a PC motherboard in this illustration picture, February 13 (Reuters file photo)
LONDON — One of the biggest bitcoin exchanges has struck a rare deal which will allow it to open a bank account with Britain's Barclays, making it easier for UK customers of the exchange to buy and sell crypto-currencies, the UK boss of the exchange said on Wednesday.
Large global banks have been reluctant to do business with companies that handle bitcoin and other digital coins because of concerns they are used by criminals to launder money and that regulators will soon crack down on them.
San Francisco-based exchange, Coinbase, said its UK subsidiary was the first to be granted an e-money licence by the UK's financial watchdog, a precursor to getting the banking relationship with Barclays.
The Barclays account will make it easier for British customers. Previously, they had to transfer pounds into euros and go through an Estonian bank.
"Having domestic GBP payments with Barclays reduces the cost, improves the customer experience... and makes the transaction faster," said Zeeshan Feroz, Coinbase's UK CEO.
The UK is the largest market for Coinbase in Europe, and the exchange said its customer base in the region was growing at twice the rate of elsewhere.
Feroz said that it took considerable time to get a UK bank on board, partly because Barclays needed to be sure that Coinbase had the right systems in place to prevent money laundering.
Regulators across the globe have warned that crypto-currencies are used by criminals to launder money, and some exchanges have been shut down.
"It's a completely brand new industry. There's a lot of understanding and risk management that's needed," Feroz said.
Despite growing interest in both digital currencies and the technology behind them, some big lenders have limited their customers ability to buy crypto-currencies, fearing a plunge in their value will leave customers unable to repay debts.
In February, British banks Lloyds and Virgin Money said they would ban credit card customers from buying crypto-currencies, following the lead of JP Morgan and Citigroup. Coinbase said it had also become the first crypto exchange to use Britain's Faster Payments Scheme, a network used by the traditional financial industry.
up
47 users have voted, including you.
Related Articles
Mar 27,2018
LONDON — A growing number of internet companies are banning crypto-currency advertising, fearing reputational damage if their users are dupe
Mar 11,2014
A US financial regulator warned consumers Tuesday that using the online currency bitcoin is fraught with risks including theft by hacking and fraud.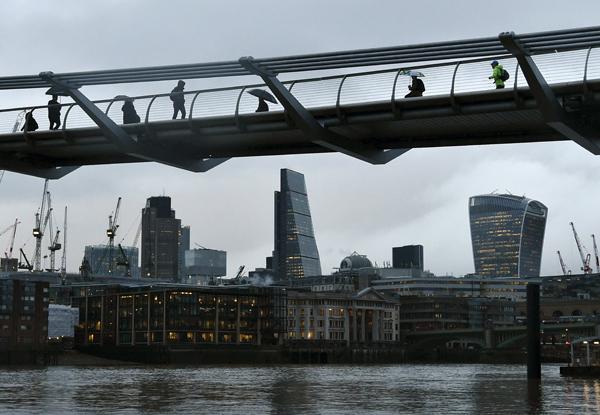 Jan 24,2016
LONDON — Britain's banks need to dedicate far greater resources towards securing their IT infrastructure and should have a designated board
Newsletter
Get top stories and blog posts emailed to you each day.