You are here
China, Israel open talks on free trade deal
By Agencies - Mar 29,2016 - Last updated at Mar 29,2016
Israeli Prime Minister Benjamin Netanyahu (right) and Chinese Vice Premier Liu Yandong strike a gong during their joint news conference in Occupied Jerusalem on Tuesday (Reuters photo)
TEL AVIV — China and Israel formally launched negotiations on Tuesday on a free-trade agreement that officials said could double commerce between the Asian powerhouse and the Middle East's self-styled "start-up nation".
Israeli Prime Minister Benjamin Netanyahu announced the talks after he met visiting Chinese Vice Premier Liu Yandong. The countries, whose current trade is worth about $8 billion, have held exploratory discussions of the deal since May 2013.
"Cooperation between Israel and China can produce massive results, and we believe that Israel can be the perfect partner," Netanyahu said, according to a statement from his office.
It quoted Liu as saying Israel was "world-renowned for its innovation" and that China would embark on "great joint projects" with it.
Netanyahu wants to diversify Israel's commercial ties abroad, in partly due to what he has said is a need to reduce the country's dependence on its biggest trading partner, Europe.
Disputes with the European Union (EU) over policy towards the Palestinians, and EU labelling of products by Israeli settlements in occupied territory, discomfit the Netanyahu government. Israel also worries about anti-Jewish incidents in Europe, such as last year's attack on a Paris kosher deli.
Netanyahu's office said the free trade agreement could double bilateral commerce and investment. At Tuesday's meeting, China and Israel also signed 13 cooperation agreements, including in energy and water development, officials said.
A senior Israeli official told Reuters he was optimistic the deal with China could be concluded in about a year.
Separately, Netanyahu's bid to turn Israel into a natural gas exporter has hit a major snag over a court ruling, but he still has room for manoeuvre, analysts say.
The supreme court on Sunday struck down a complex agreement intended to lead to the development of a large gas field in the Mediterranean.
The case has been closely watched in Israel, with Netanyahu appearing before the judges himself to make his case.
Israeli newspaper Haaretz called the ruling "one of the most dramatic in court history".
Justices objected to a clause that guaranteed regulations linked to the gas industry would not change for a decade, arguing that it would limit the authority of future governments.
The court, however, suspended its ruling for a year to give the government time to amend the agreement, allowing the deal that took months to negotiate to be salvaged.
"As a matter of fact, the court approved most of the decisions of the government," said Barak Medina, a law professor at Hebrew University.
A consortium led by US energy firm Noble sought the 10-year guarantee as it prepares to invest to develop the Leviathan field, considered among the largest recent gas discoveries.
Netanyahu strongly criticised the ruling, saying it "severely threatens the development of the gas reserves of the state of Israel".
He has also vowed to find other ways to "overcome the severe damage that this curious decision has caused the Israeli economy".
Medina said he was troubled by Netanyahu's attack on the court, especially since it rejected only one part of the agreement.
He said the reaction likely had more to do with politics than the decision itself, with Netanyahu's opponents strongly against the agreement, which they say overly favours the companies involved.
Noble's reaction was more measured, while at the same time urging a quick resolution.
"The court's ruling, while recognising that timely natural gas development is a matter of strategic national interest for Israel, is disappointing and represents another risk to Leviathan timing," Chief Executive Officer David Stover said in a statement.
"It is now up to the government of Israel to deliver a solution which at least meets the terms of the framework, and to do so quickly," he added.
Anti-trust concerns
Israel has been trying to extract offshore gas since the discovery of the Tamar and Leviathan fields in 2009 and 2010.
Production has begun in Tamar, but the far larger Leviathan has been hit by a series of delays.
Noble and its Israeli partner Delek have hoped to bring Leviathan online in 2019, providing Israel with a new, large supply of natural gas and allowing it to export.
Development of the field holds important implications for Israel's efforts toward energy independence in a country where the high cost of living is a key political issue.
But exports could also affect diplomacy in a turbulent region where Israel is in constant search of allies.
Netanyahu has pushed hard for the deal, and his manoeuvring to override anti-trust authorities has led to concern.
He used an obscure clause allowing it to be pushed through by the economy minister, a portfolio he holds.
Netanyahu has not said how he intends to move forward now, though he could seek parliament approval for the deal in a bid to give it more legal standing.
Medina said, however, that the court's ruling may allow him to implement necessary changes without parliament.
A way to resolve the issue could be to work out a compensation arrangement for firms involved if regulations change, he added.
It would then return to the court for review.
But while avoiding parliament may be the fastest route, the companies involved may be better off if legislation is passed, said Brenda Shaffer, who has advised the Israeli government on energy issues.
Legislation would prove more durable than a government decision, she added, though Netanyahu's coalition holds only a one-seat majority in parliament.
"It might even be better for the companies because [the deal] probably was not very sustainable without parliament approval," continued Shaffer, a visiting professor at Georgetown University in the United States. "So I think even though the companies are unhappy today, it probably in the long run is in their interest."
Related Articles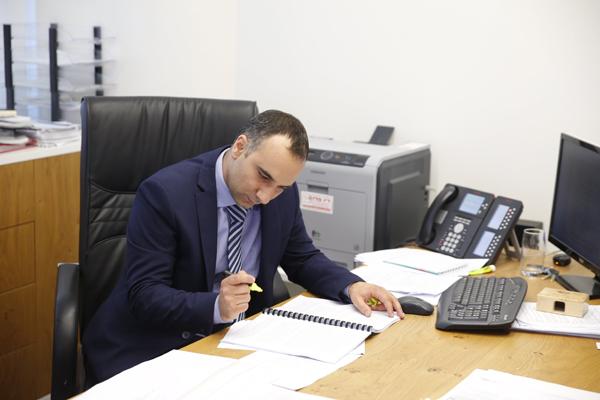 Mar 28,2016
TEL AVIV — Israel's top court on Sunday struck down a landmark deal regulating exploitation of Mediterranean gas reserves, in a major defeat
Aug 16,2015
Tel Aviv — The Israeli government Sunday approved a major deal with a consortium including US firm Noble Energy on natural offshore gas prod
Apr 02,2016
AMMAN — Gas import negotiations with the Israeli side is currently suspended for one year due to a judicial ruling, said Ghaleb Maabreh, sec
Newsletter
Get top stories and blog posts emailed to you each day.