You are here
China sets biggest one-day yuan rate increase since 2005
By AFP - Jan 07,2017 - Last updated at Jan 07,2017
Benjamin Franklin US $100 banknotes and a Chinese 100 yuan banknote with the late Chinese Chairman Mao Zedong are seen in this January 21, 2016 picture illustration (Reuters photo)
SHANGHAI — China on Friday raised the exchange rate for the yuan against the US dollar by 0.92 per cent from the previous day, the biggest one-day increase in more than 11 years.
The People's Bank of China (PBOC), which has been battling to shore up the sagging yuan, fixed it at 6.8668 to the greenback, according to the China Foreign Exchange Trade System, which operates the national foreign exchange market.
The move comes as the yuan had flirted lately with the 7 to the dollar mark, a threshold not crossed in more than eight years.
China only allows the tightly controlled yuan to rise or fall 2 per cent on either side of the daily fix, to prevent volatility in the currency, which is near its lowest levels in eight years.
The yuan has been under pressure from uncertainty over the health of the world's second-largest economy, massive capital outflows seeking better returns abroad, and the sharp rise in the dollar following Donald Trump's election victory and anticipation of further US interest rate hikes.
The exchange rate hike was expected by many analysts after a two-day rally in the yuan in offshore trading that sparked speculation of official Chinese intervention in support of the yuan.
"Judging from the speed of the yuan's appreciation, the PBOC may have intervened to prop up the exchange rate," Kenix Lai, a Hong Kong-based foreign-exchange analyst at Bank of East Asia Ltd., told Bloomberg News.
"The PBOC is expressing its strong determination to keep the currency stable and is seeking to restore confidence."
China said last week it would almost double the number of foreign currencies it uses to determine the yuan's official value, thereby diluting the dollar's role, and has imposed a range of measures to curb capital flight abroad.
The equivalent of about one trillion dollars was transferred out of China in 2015 and another $690 billion in the first ten months of 2016, according to Bloomberg estimates.
Related Articles
Aug 12,2015
SHANGHAI — China's yuan hit a four-year low on Wednesday, falling for a second day after authorities devalued it, and sources said clamour i
Oct 10,2016
SHANGHAI — China's central bank set the yuan's central parity rate weaker than 6.7 to the dollar for the first time in six years on Monday,
Jul 13,2014
China's yuan is a growing force in global finance, more than doubling in use over the past year, according to a new study from the Institute of International Finance (IIF).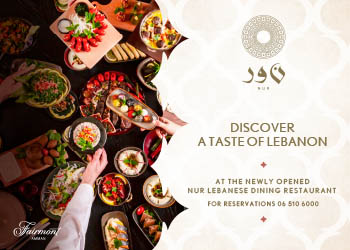 Newsletter
Get top stories and blog posts emailed to you each day.