You are here
Clock ticking as Swiss watchmakers await market recovery
By Agencies - Apr 21,2016 - Last updated at Apr 21,2016
LA CHAUX-DE-FONDS/LE LOCLE, Switzerland — In two small Swiss towns, watchmakers are trying to strike a balance as delicate as the mechanisms in their precision-engineered watches, squeezing suppliers to cope with an industry crisis while preserving the skills that drove past successes.
La Chaux-de-Fonds, home to just 39,000 people, and even smaller neighbour Le Locle have been at the heart of the Swiss watchmaking industry since the 19th century.
But after the boom years earlier this century, life has got much harder. Demand for traditional luxury watches has been hammered by a Chinese government crackdown on bribery, a drop in tourist shoppers to Europe and, at lower price points, the rise of smartwatches.
Top manufacturers such as Swatch Group, Richemont and LVMH have responded by demanding price cuts from suppliers and taking more production in-house.
That has hit hard in La Chaux-de-Fonds and Le Locle, home to a network of industry subcontractors.
"Some brands asked us to lower prices by 15 per cent," said Alain Marietta, co-owner of Le Locle-based watch dial maker Metalem which employs around 250 people.
"That was not justified, but we did lower prices a bit and are taking a hit on our margin," he added, expecting sales to fall 10 per cent this year, in line with 2015, and staff would likely have to work short hours in the second half.
Francois Matile, secretary general of the watch industry employers' association, said about 1,000 jobs had been lost in about a year from the more than 59,000 in the Swiss watch industry.
The actual figure was higher including temporary contracts not being renewed and staff attrition, he added.
La Chaux-de-Fonds had a jobless rate of 8.1 per cent in January, one of the highest in Switzerland. The watch industry accounts for the lion's share of its 11,000 industrial jobs.
'In the same boat'
But the big brands are wary of pushing too hard, as they still rely heavily on suppliers' know-how, often handed down to each new generation in small family-owned businesses.
Despite the job losses, Matile said he knew of no company that had gone out of business in the industry.
"We are definitely all in the same boat. We wouldn't exist without this network of industry contractors and subcontractors," said Aldo Magada, chief executive of high-end brand Zenith, owned by LVMH, but headquartered in Le Locle where its more than century-old factory buildings are part of the UNESCO world heritage site stretching over the two towns.
Manufacturers such as Zenith have been cutting prices in a bid to boost demand, which has hurt suppliers.
But Metalem's Marietta said customers including Zenith, Chopard and IWC were making an effort to give work to subcontractors.
"Even the big groups will always keep part of the production with external suppliers because we are their safety valve," he added, noting that top manufacturers would be even more exposed to swings in demand if they brought more production in-house.
Horlyne, which employs around 30 people in La Chaux-de-Fonds and still uses the traditional decorative technique of engine-turning in which a precise, intricate pattern is mechanically engraved into an underlying material, said business was grim.
"We expect sales to fall 30-40 per cent this year and started working shorter hours in March," said company owner Raymond Leitenberg, adding he hoped to break even this year.
But he was confident that expertise and innovation would see the business through, having invested 600,000 Swiss francs in a new laser machine to be able to offer more decorations for Horlyne's flagship watch component called "oscillating weights".
"The Swiss watch industry is very dynamic when it comes to research, it is not resting on its laurels. The crisis is fuelling creativity," said Leitenberg.
"We have reached a bottom, things have to improve, we just don't know when. We have to hold out until they do," he added.
Separtaely, global exports of Swiss watches plummeted in March, amid a dramatic contraction of sales in main markets Hong Kong and the United States.
Exports fell 16.1 per cent from March 2015 to 1.5 billion Swiss francs ($1.5 billion, 1.4 billion euros), the Federation of the Swiss Watch Industry (FHS) indicated.
In 2015, watch exports recorded their first full-year decline since 2009, contracting by 3.3 per cent with weakening Hong Kong demand already the main factor.
And FHS said the downward trend was accelerating.
The numbers last month, it added, were "the lowest March figures since 2011".
"The scale of the downturn is also unusual, since we must go back to the crisis of 2009 to find rates of variation of this order," it elaborated.
Analysts voiced disappointment at lacking improvements on the market.
"The mood amongst watch retailers seems to have deteriorated in recent months," Citi Research analyst Thomas Chauvet said in a note, blaming "subdued economic conditions, stock market and [currency] volatility, travel fears after several terrorist attacks in Europe and depressed oil prices".
The slump came as top Swiss watch market Hong Kong saw one of its sharpest downturns, slumping a full 37.7 per cent compared to March, a year earlier.
The Hong Kong watch market has steadily shrunk since the 2014 pro-democracy Umbrella protests chased away the wealthy Chinese tourists who previously travelled there in droves to purchase luxury timepieces.
And the strengthening Hong Kong dollar has since prompted them to look to other markets where prices are more attractive.
Exports to the United States, the second largest market for Swiss watches, meanwhile, fell 32.9 per cent in March.
And the market in China slumped 13.7 per cent, countering signs of a timid recovery seen at the end of last year.
After years of euphoric growth, the Chinese market took a major hit following a 2013 Beijing decision to crack down on corruption by banning extravagant gifts like expensive watches to public officials.
Germany was basically the only market bucking the downward trend last month, showing 2.2 per cent growth over March 2015, "which confirms the steady improvement in its situation", FHS said.
Japan, which had recently provided a small dose of optimism to the gloomy market, meanwhile disappointed, recording a 9.4 per cent drop in demand from a year earlier.
Related Articles
Mar 11,2015
To observers of the secretive Swiss watch industry, its quiet, seemingly passive response to Apple Inc.'s plan to attack their centuries-old business could be mistaken for submission before an overwhelming adversary.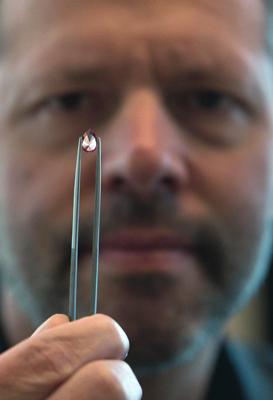 Sep 21,2015
HONG KONG — De Beers, the world's largest diamond producer, said Monday the economic slowdown in China and a strong US dollar meant a "chall
Sep 14,2014
It's a rural tradition that faded out decades ago as Hong Kong turned into a neon-lit megacity: rice seedlings being dropped into watery paddy fields with gentle plops.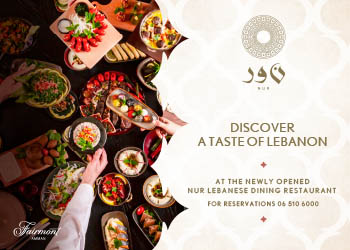 Newsletter
Get top stories and blog posts emailed to you each day.