You are here
Foreign investment plummets in junta-ruled Thailand
By Agencies - Jan 14,2016 - Last updated at Jan 14,2016
Workers move baskets filled with rubber at the central rubber market in Nong Khai, Thailand, September 16, 2015 (Reuters photo)
BANGKOK — Foreign investment in Thailand plummeted last year, official data showed, the latest sign that the kingdom's once-vibrant economy continues to falter under prolonged military rule.
Total investment applied for by foreign companies between January and November 2015 plunged 78 per cent from a year earlier to 93.8 billion baht ($2.62 billion), according to figures from Thailand's state-run Board of Investment (BoI) sent to AFP late Tuesday.
The figures will do little to cheer junta leader Prayut Chan-O-Cha, who seized power in a May 2014 coup vowing to restore stability but who has struggled to kick-start the country's lacklustre economy.
After years of impressive growth, Thailand's economy is struggling, mired in high household debt, stuttering exports and low consumer confidence.
It also faces stiff competition from increasingly attractive neighbours like Vietnam, Cambodia and Myanmar.
Particularly worrying for Prime Minister Prayut is a significant drop-off in investment from Japan, historically the largest investor in Thailand by far, which slumped 81 per cent.
European Union (EU) investment also plunged from 86.7 billion baht in 2014 to just 2 billion baht last year. Investment from the United States was also heavily down, while Chinese investment was only down slightly.
Krystal Tan, an Asia economist with Capital Economics, said the trend was indicative of deeper fissures within the Thai economy, which was among the slowest growing in the region last year.
"The 2015 foreign direct investment figures are very weak, indicating foreign investor confidence in the economy remains fragile," she added.
"More broadly, Thailand's economic competitiveness is on the decline," she indicated. "The country continues to face significant challenges on the political front that have negative repercussions for business and investor confidence."
But BoI Deputy Secretary General Ajarin Pattanapanchai attributed the drop-off to new investment incentives, which became effective in 2015, favouring projects that employ high-tech, encourage innovation, or strengthen Thailand's role as a regional and international trading hub.
"The projects that we got last year were not much, but almost 70 per cent were in our target sector," she said, noting that the board had expected foreign direct investment inflow in 2015 to take a hit.
"We understood that it would drop, we prepared for it, but it's still a little bit below what we expected," she said.
Thailand has historically been a top choice for investors in southeast Asia, offering liberal economic policies, a skilled workforce and a strategic location as the gateway to the greater Mekong region.
But analysts say years of political instability, including two military coups, have hampered the country's economic potential, often referred to locally as the "lost decade".
Earlier this month, the World Bank forecast that Thailand's gross domestic product (GDP) growth rate would slip from 2.5 per cent in 2015 to just 2 per cent this year, by far the gloomiest regional prediction.
Nearby Vietnam, on the other hand, reported a record number of foreign investment in 2015 and the fastest growth rate in five years at 6.68 per cent.
Separately, the Cabinet said on Tuesday that the government will buy rubber directly from farmers at prices of up to 60 baht a kilogramme, nearly double the market price, in a bid to placate increasingly disgruntled farmers as prices dip to a seven-year low.
The Cabinet did not guarantee a price for 60 baht ($1.65) per kilogramme, as demanded by some rubber farmers groups, but said it would purchase up to 200,000 tonnes of rubber at up to 60 baht a kilogramme.
The government has been anxious to head off protests from rubber farmers in parts of the south, who traditionally form part of the support base for the ruling royalist-military elite.
Some rubber farmers supported anti-government protests in 2014, leading to a military coup ousting the previous government.
Tuesday's announcement follows protests and hunger strikes by some groups, who say not enough is being done to help farmers hit by a slowing demand for natural rubber as the economy cools in China, the world's top rubber importer.
Chan-O-cha has directed state agencies and ministries to use more Thai rubber, saying around 100,000 tonnes of rubber will be used for projects this year.
Thailand, the world's top rubber producer and exporter, currently uses around 1.4 million tonnes of the 4 million tonnes of rubber it produces each year.
The government also said on Tuesday it would help farmers by distributing 4 million bags of rice to some 800,000 rubber farming households.
The commerce ministry said it would also negotiate with overseas buyers to purchase about 3.6 billion baht ($99.12 million) worth of rubber from Thailand this year.
But some want the government to intervene faster and guarantee all prices at 60 baht.
"We want to see the government drive rubber prices to our goal of 60 baht per kilogramme within 30 days," said Boonsong Nubthong, president of the Thai Federation of Rubber Farmers.
Thailand's benchmark unsmoked rubber sheet (USS3), which farmers sell to factories, was quoted at 33.8 baht ($0.93) per kilogramme on Tuesday, the lowest since December 2008.
The industry ministry aims to open 25 rubber processing factories by April, which will use an estimated 870,000 tonnes of rubber, in another attempt to help the fledgling industry.
Related Articles
Apr 03,2016
BANGKOK — Thailand needs to do more to keep its tourists safe if it wants to achieve its objective of attracting more high-end travellers, o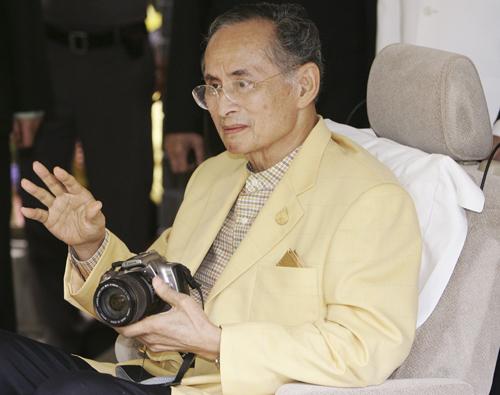 Oct 13,2016
BANGKOK — Thailand's King Bhumibol Adulyadej, the world's longest-reigning monarch, has died at the age of 88, the palace announced on Thurs
Aug 18,2015
BANGKOK — Thai authorities said on Tuesday they were looking for a suspect seen on closed-circuit television (CCTV) footage near a famous sh
Newsletter
Get top stories and blog posts emailed to you each day.