You are here
IMF, ADB add to supporters for China-led bank
By Reuters - Mar 22,2015 - Last updated at Mar 22,2015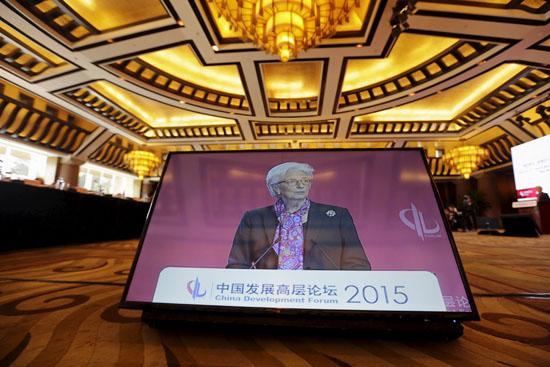 BEIJING — China received critical support from the International Monetary Fund (IMF) and the Asian Development Bank (ADB) on Sunday for its goal of establishing a new Chinese-led multilateral lender, adding to a growing wave of endorsements that has worried the United States.
Leaders of the IMF and ADB, speaking at a conference in Beijing, said they were in talks with or happy to cooperate with the Asian Infrastructure Investment Bank (AIIB), a $50 billion lender to be majority funded by China that is seen by some as a rival to these established international financial institutions.
The United States, concerned about China's growing diplomatic clout, has urged countries to think twice about signing up and questioned whether the AIIB will have sufficient standards of governance and environmental and social safeguards.
Some 27 countries have already signed up to participate in the AIIB, China's Finance Minister Lou Jiwei told China National Radio on Saturday. It will provide project loans to developing countries and is slated to begin operations at the end of 2015.
The United States' key strategic allies in the region, Australia, Japan and South Korea, are also considering joining the proposed Beijing-based bank.
Early opposition to the AIIB from Western countries partially dissolved after Britain said this month it would join.
"We have decided to become the first major western nation to be a prospective founding member of the new Asian Infrastructure Investment Bank, because we think you should be present at the creation of these new international institutions," British Finance Minister George Osborne, said in a pre-election budget speech to parliament last week after rebuffing a telephone plea from US Treasury Secretary Jack Lew to hold off.
The move by Washington's close ally set off an avalanche. Irked that London had stolen a march, Germany, France and Italy announced that they too would participate. Luxembourg and Switzerland quickly followed suit.
Canberra could formally decide to sign up to the AIIB when the full Cabinet meets on Monday, Australian media have said.
At least eight more countries may join the lender by the March 31 deadline, Jin Liqun, secretary general of the interim secretariat that is establishing the AIIB, told a panel at the conference on Sunday.
The fund will have approval from its shareholders at the start to double its capitalisation to $100 billion, he said.
"China will follow the rules of the international community and will not bully other members but work together with them and try to reach consensus in all the decisions we make without brandishing the majority shareholder status," he added.
Bandwagon
In an editorial published on the same day, China's official Xinhua news agency suggested that the United States might be embarrassed that many of its allies had not heeded its warnings.
"For decision makers in the United States, they really have to be reminded that if they do not jump on the bandwagon of change in time, they will soon be overrun by the bandwagon itself," it said.
IMF Managing Director Christine Lagarde said on Sunday that the fund would be "delighted" to cooperate with the AIIB.
China's Lou and ADB President Takehiko Nakao said at the conference they had held discussions on possible cooperation, with the Chinese finance minister adding that topics discussed included safeguard standards.
Lou has previously said AIIB would complement rather than compete with other institutions such as the ADB, the Manila-based multilateral lender dominated by Japan and the United States.
Jin said developing countries in Asia would receive the bulk of loans for infrastructure projects, which could be co-provided with commercial banks and pension funds.
Non-Asian countries would also only hold 25 per cent of the AIIB's shareholding, lower than their stakes at the founding of the ADB, he added.
The trail of transatlantic and intra-European diplomatic exchanges points to fumbling, mixed signals and tactical differences rather than to any grand plan by Europe to tilt to Asia.
That is nevertheless the way it is seen by some in Washington and Beijing.
As recounted to Reuters by officials in Europe, the United States and China who spoke on condition of anonymity because of the sensitivity of the subject, the episode reveals the paucity of strategic dialogue among what used to be called "the West".
It also highlights how the main European Union (EU) powers sideline their common foreign and security policy when national commercial interests are at stake.
China's official Xinhua news agency reflected Beijing's delight.
"The joining of Germany, France, Italy as well as Britain, the AIIB's maiden Group of 7 (G-7) member and a seasoned ally, has opened a decisive crack in the anti-AIIB front forged by America," it said in a commentary.
"Sour grapes over the AIIB makes America look isolated and hypocritical," it added.
"The Americans are starting to look very mean-spirited with their criticism", said a Beijing-based Asian diplomat. "This is not a battle they are winning. Even their closest allies in Asia are starting to fall in line," he added.
Anger at stalled IMF reform
In Europe as in Washington, China's launch of a new institution to channel a fraction of its massive currency reserves into infrastructure investments in Asia posed a political conundrum and provoked turf disputes.
Western countries had long urged Beijing to recycle some of its trade surplus into building transport, energy and telecommunications networks in developing nations, but they wanted it to use the World Bank and the ADB.
China, angered that the US Congress has not ratified a 2010 agreement to increase its voting share and that of other emerging economies in theIMF, chose to go its own way instead.
With initial capital of $50 billion, the Beijing-based AIIB can offer at most a complement to the larger World Bank and ADB, but it is starting point for expanding Chinese influence.
Officially, the United States says it is concerned about whether the bank will uphold human rights, environment and labour standards and be open and transparent in its governance.
In private, senior US officials acknowledge this is about power. One Obama administration member said congressional foot-dragging on IMF reform had "created an opportunity for China to assert itself".
Lew gave a blunt assessment last week, telling US lawmakers: "It's not an accident that emerging economies are looking at other places because they are frustrated that, frankly, the United States has stalled a very mild and reasonable set of reforms in the IMF."
Republican Senator Jeff Sessions of Alabama acknowledged irritation about IMF voting rights may have been a factor.
"I think this could be an unfortunate event and it might be bigger than we understand today," he told the Brussels Forum, an annual transatlantic dialogue organised by the German Marshall Fund of the United States.
In Washington, the issue resided between the State Department, the Treasury and the White House National Security Council, which may have muddied US communication with European allies, officials say.
"There just wasn't a clear and coherent and unified message on this from the beginning. It kind of languished for a while in a state of indecision and that produced the outcome that you've seen," said a Congressional source familiar with the discussions.
Within European governments there were debates about tactics and timing but the prevailing view was that it was better to try to influence the Chinese project from inside, several officials said.
"The debate mostly pitted national security advisers, who leaned towards hugging the Americans close ... against economic and Asia advisers, who argued that this big train was leaving the station and it was in our interest to jump aboard," a European diplomat involved in some of the discussions said.
In Berlin, the ministries of foreign affairs, finance and overseas development, run by rival wings of Chancellor Angela Merkel's coalition, jostled for influence.
Merkel's office instructed the finance and foreign ministries to take charge. Given Germany's prioritising of Chinese trade, there was never much doubt Berlin would join the AIIB.
"It was a no brainer," a German aide said.
'Eyes open'
British, German, French and Italian officials held several meetings to discuss a common approach then London leapt first, causing resentment if not surprise.
"We want to be a Chinese partner of choice in international finance," a British government source said.
Inconclusive talks were also held by officials of the G-7 economies, which includes the United States, Japan and Canada alongside the four European states.
"We knew the US was not in the same place as us on this, we went into it with our eyes open," the source said.
The Chinese invitation to join the AIIB was delivered to individual states. The issue was discussed only once in the EU's 28-nation Economic and Financial Committee, which prepares meetings of finance ministers.
It was never raised to EU ambassadorial level, let alone to ministers. The big four did not include the European Commission or smaller EU states in their deliberations.
A French government source said issues such as governance were unresolved. "But it was important for the Europeans to show an interest from the outset. We'll see how it goes."
In Italy, the decision took a single phone call from Economy Minister Pier Carlo Padoan to Prime Minister Matteo Renzi, the European diplomat said.
Dutch Prime Minister Mark Rutte will meet Chinese President Xi Jinping this week. Officials said the Netherlands was weighing whether to join but it may have missed the deadline to become a founder member.
Having failed to persuade European allies, US officials are looking to regain the initiative, but partisan battles on Capitol Hill may continue to stymie a response.
The administration is using the spat to press Congress to grant President Barack Obama fast-track powers so he can conclude a Trans Pacific Partnership (TPP) trade pact with 11 Asia-Pacific nations other than China, and to finally ratify the IMF reform.
"We are acting proactively with trade promotion authority and TPP because other countries are acting. We want to be on the field, defining the rules of the road," the Obama administration member said.
Related Articles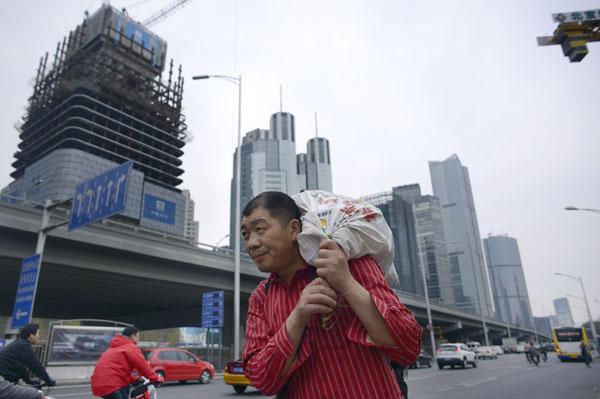 Apr 01,2015
Prime Minister Benjamin Netanyahu has signed a letter of application for Israel to join the China-led Asian Infrastructure Investment Bank (AIIB), the Israeli foreign ministry said on Wednesday.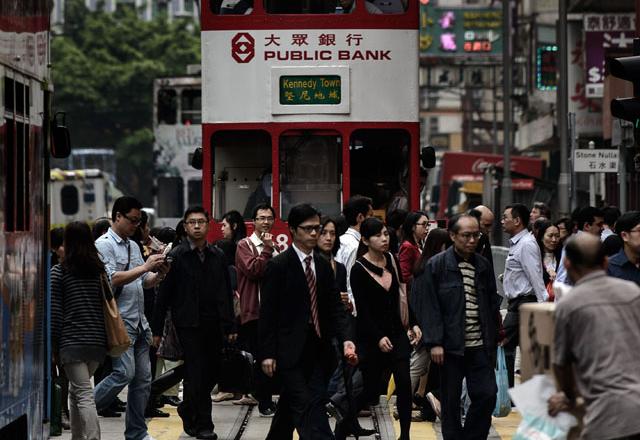 Apr 01,2014
The Asian Development Bank (ADB) on Tuesday said growth in developing Asia will edge higher over the next two years, but faces being constrained by China's campaign to cool its economy.
Jan 17,2016
BEIJING — Chinese President Xi Jinping launched a new international development bank seen as a rival to the US-led World Bank at a lavish ce
Newsletter
Get top stories and blog posts emailed to you each day.