You are here
IMF cuts eurozone 2014 growth forecast
By AFP - Jul 14,2014 - Last updated at Jul 14,2014
BRUSSELS — The International Monetary Fund (IMF) cut its 2014 growth forecast for the eurozone on Monday, warning that the recovery in the single currency bloc was "neither robust nor sufficiently strong".
In an annual report on the eurozone, the IMF said growth this year would reach 1 per cent instead of the 1.1 per cent earlier forecast. The estimate for 2015 remained at 1.5 per cent.
"We acknowledge there is recovery but a lot more needs to be done," said Mahmoud Pradhan, deputy director of the IMF's European department, in a conference call presenting the report.
The Washington-based IMF recommended eurozone policy-makers adopt measures to boost demand, reinforce banks and pursue structural reforms that applied to all 18-member countries, including ways to fight youth unemployment.
The IMF praised monetary measures decided in June by the European Central Bank (ECB), which included negative interest rates and fresh financing for lenders, and noted that proof of their effectiveness could take time.
If the measures fall short however, the IMF urged even more stimulus, including so called quantitative easing embraced by the United States, Britain and Japan, but so far resisted by the more conservative ECB.
The IMF also urged reforms to help businesses replace their dependency on banks for credit with the use of bonds and other methods of raising fresh funds.
Separately, three of Europe's leading economic institutes predicted the eurozone's economic recovery is set to continue at a moderate pace in the coming months, driven by domestic demand.
Germany's Ifo think tank and its French and Italian counterparts Insee and Istat said in a joint statement they are pencilling in a minimal acceleration in quarterly growth to 0.3 per cent in each of the second, third and fourth quarters from 0.2 per cent in the first quarter.
That will take full-year growth up to a modest one per cent for 2014 as a whole, the institutes said.
"Eurozone growth is expected to recover in the second quarter with GDP (gross domestic product) increasing by 0.3 per cent after 0.2 per cent in the previous quarter," the statement added.
"Growth rates are forecast to remain at this level in the third and fourth quarters," it continued.
The recovery was expected to be "broad-based across sectors and countries. The consolidation of the upturn will be mainly driven by progressive improvements in domestic demand and a marginal contribution by the external sector", it indicated.
The 18-country eurozone emerged from its longest-ever recession in the second quarter of 2013, but growth has remained anaemic since then.
Ifo, Insee and Istat acknowledged downside risks to this scenario, pointing to "increases in the savings rate of private households, weaker external demand from emerging economies, especially from Asia and Latin America, as well as an escalation of international tensions in Eastern Europe, and of the military conflict in Iraq and Syria".
Related Articles
Jul 27,2015
BRUSSELS/FRANKFURT — The International Monetary Fund (IMF) warned on Monday that the eurozone's prospects were modest and that more money pr
Apr 14,2015
Growth in emerging markets will slow for a fifth consecutive year, the International Monetary Fund (IMF) said Tuesday, as exchange rate swings and oil prices plunge, and China's economic growth slows.
Apr 10,2014
US Treasury Secretary Jacob Lew warned the eurozone this week to pay heed to the risk of deflation, adding pressure on European authorities and the European Central Bank (ECB) to boost growth.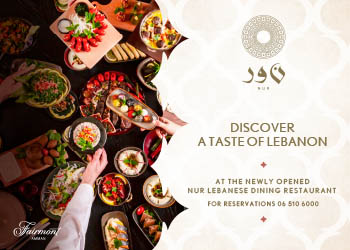 Newsletter
Get top stories and blog posts emailed to you each day.