You are here
IMF's Lagarde says markets need clarity on China currency
By Agencies - Jan 23,2016 - Last updated at Jan 23,2016
From left to right: Martin Wolf, chief economics commentator of Financial Times, Christine Lagarde, managing director of the International Monetary Fund, George Osborne, chancellor of the exchequer and first secretary of state of the United Kingdom, Arun Jaitley, minister of finance of India, Haruhiko Kuroda, governor of the Bank of Japan and Tidjane Thiam, CEO of Credit Suisse, attend a panel session on the closing day of the Annual Meeting of the World Economic Forum in Davos, Switzerland, Saturday (AP photo)
DAVOS, Switzerland — Financial markets need more clarity on how Chinese authorities are managing their currency, particularly the relationship of the yuan to the US dollar, International Monetary Fund (IMF) Managing Director Christine Lagarde said on Saturday.
Sharp swings in the yuan have contributed, along with a dramatic fall in the price of oil, to global market volatility since the beginning of 2016.
Bank of Japan Governor Haruhiko Kuroda, speaking on the same panel at the World Economic Forum (WEF) in Davos, said he believed China should use capital controls to stabilise its currency while keeping domestic monetary policy loose.
Asked whether she would back capital controls by China for a period, Lagarde avoided a direct reply but said: "Certainly a massive use of reserves would not be a particularly good idea... Some of it was already used."
She added that the market needed "clarity and certainty" about China's exchange rate basket "in particular with reference to the dollar, which has always been the reference".
"That would be the right move to make," she indicated.
According to Kuroda, China was right to keep monetary policy accommodative to help cushion the country's transition from a export-led industrial economy to a demand-driven consumer economy without excessive depreciation of the yuan.
"This is my personal view and may not be shared by Chinese authorities, but in this kind of contradictory situation, capital controls could be useful to manage exchange rate as well as domestic monetary policy in a consistent, appropriate way," he said
He noted that Beijing was struggling to avoid either an excessive depreciation or an excessive appreciation of its currency.
Chinese economic data signalling slowing growth in the world's second-largest economy have sent investors into a panic globally in the first three weeks of 2016, with oil prices also plunging as a result of oversupply in the market.
Credit Suisse Chief Executive Officer Tidjane Thiam told the Davos panel that many people in the markets did not necessarily believe China's official growth figure of 6.9 per cent for 2015 and feared the Chinese economy was facing a "hard landing".
"We believe China will have a soft landing, not a hard landing. A lot in people in the market believe demand in China is decreasing. We don't agree," he said.
Part of the market slide was due to a massive distressed sales of assets by sovereign wealth funds and asset managers prompted by falling oil prices, Thiam added.
Both Lagarde and Kuroda suggested investors could trust China's official growth data.
The Chinese central bank has been generous with liquidity, pumping a net 315 billion yuan ($48 billion) into the banking system ahead of the Lunar New Year holiday in early February.
It was the biggest weekly injection since January 2014 and analysts suspected it was larger than that warranted to avoid any hint of a cash crunch during the long holiday.
According to sources, Zhang Xiaohui, an assistant governor of the central bank, said it would not rush to cut the amount of cash banks must hold in reserves, as doing so could send a strong signal on policy easing.
Yi Gang, a vice governor of the central bank, also said it would keep the yuan basically stable against a basket of currencies.
Italian Economy Minister Pier Carlo Padoan told Reuters the IMF board's decision to include China's yuan in the basket of major currencies used to calculate the Special Drawing Right in which the fund lends to members was "an additional positive constraint" on China's management of its currency.
Lagarde described China's slowdown as "very normal" but the road ahead will be bumpy.
Lagarde told the WEF that China's transition to an economy led by consumer demand instead of state investment was unlikely to lead to a "hard landing" for the world's second-largest economy.
She said on the final day of the Davos meeting: "We are not seeing a hard landing... We are seeing an evolution, a big transition which is going to be bumpy.
"We have to get used to it and it's a very normal and proper way to actually move towards a more sustainable and a more quality growth, we all hope," she added.
"[It] is simply the worst start of any year on the record on financial markets ever, it's simple," Thiam said. "The market is very worried about China, of course. They fear we will fall into a global recession."
British Finance Minister George Osborne remarked that China had overshadowed proceedings at the annual gathering of the rich and powerful.
"The world has not been very good over previous centuries at accommodating rising powers and it has often led to unhappy outcomes," Osborne said bleakly. "I think it is massively in our interest that we bring China into the multilateral institutions of the world."
Support for Lagarde repeat
Lagarde herself was also an issue at Davos, as she quietly campaigned to win backing for a second mandate as IMF managing director.
With her term coming to an end in July, the IMF formally began accepting nominations on Thursday for who will guide the global crisis lender for the next five years.
The biggest powers governing the Washington-based fund, including Britain, Germany and France, all gave their support to Lagarde.
In her first term, she was deeply involved in the decision to add the Chinese yuan to the IMF's basket of reserve currencies, a highly symbolic move that was greatly appreciated by Beijing.
Lagarde's plans to run again nonetheless face a potential hurdle. She could have to stand trial in France over her role in a banking scandal that predates her arrival at the IMF.
In December, French judges placed her under formal investigation in the long-running affair of former Adidas owner Bernard Tapie, who received a large state payout for his dispute with a state bank during her time as finance minister.
Lagarde has said she will fight the trial order, and the IMF executive board at the time reiterated its confidence in her.
Related Articles
Oct 10,2016
SHANGHAI — China's central bank set the yuan's central parity rate weaker than 6.7 to the dollar for the first time in six years on Monday,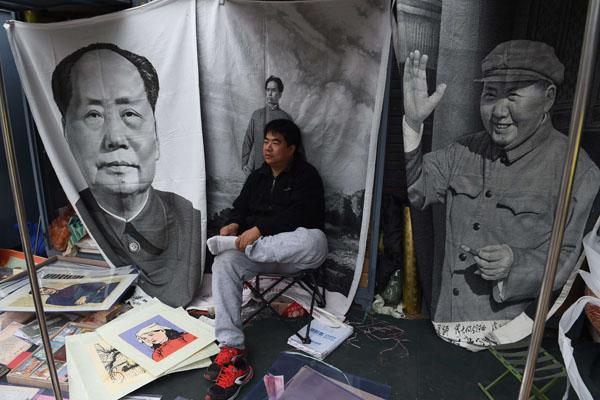 Oct 25,2015
BEIJING — China has never said the economy must grow 7 per cent this year, Premier Li Keqiang said in comments reported by the government ah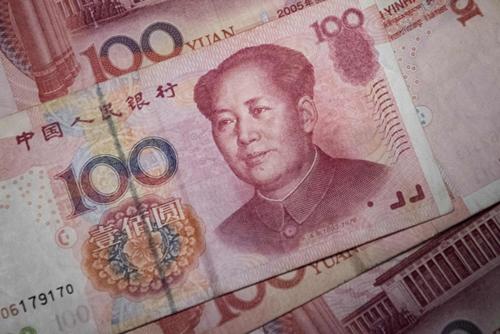 Oct 01,2016
BEIJING — China's yuan joins the International Monetary Fund's (IMF) basket of reserve currencies on Saturday in a milestone for the governm
Newsletter
Get top stories and blog posts emailed to you each day.