You are here
Jordan launches 2014-2019 National Export Strategy
By Petra - May 27,2014 - Last updated at May 27,2014
AMMAN — In cooperation with the International Trade Centre (ITC), the government on Tuesday launched the 2014-2019 National Export Strategy which was funded by Canada.
The plan seeks to develop the Kingdom's economy and strengthening it in the face of internal and external challenges, said Trade and Industry Minister Hatem Halawani during the launching ceremony.
He added that the strategy also aims at combating poverty and employment, while achieving the required development.
The plan is part of the Enhancing Arab Capacity for Trade programme (Enact) which was designed to provide technical assistance to five Arab countries to develop an integrated, competitive and diversified export sector within its five programmes, implemented in Jordan, Egypt, Morocco, Algeria and Tunis.
Halawani noted that as a member of Enact, the Kingdom ranks exports as a top priority, citing His Majesty King Abdullah's efforts to meet with investors and large companies, within a drive to promote Jordan as a promising country for investments.
ITC Executive Director Arancha Gonzalez highlighted the importance of the national strategy in formulating a clear vision for exports based on consultations between the public and private sectors, in addition to the civil society organisations.
She underlined the need for Jordan to improve its speicalised labs, particularly in the area of agriculture, and to eliminate obstacles facing the companies in relation to the multiple bodies responsible for issuing certificates.
Ayman Hatahet, chairman of the Jordan Chamber of Industry, indicated that the industrial exports accounted for 90 per cent of the total exports during the first quarter of this year, generating more than JD1 billion.
He said the national exports reached to more than 120 world markets, adding that Jordan ranked first among Arab countries in the latest Global Competitiveness Report in terms of the added value of the manufacturing industrial sector.
Related Articles
Sep 21,2014
Jordan Enterprise Development Corporation announced Sunday in a press statement that, in cooperation with International Trade Centre (ITC) and the World Bank, it launched the regional project "Development of SMEs Exports through Virtual Market Places" valued at $3 million through the period 2014-2017.
Nov 01,2014
Industry and Trade Minister Hatem Halawani on Saturday said economic indicators are gradually improving.
Dec 16,2014
Industry and Trade Minister Hatem Halawani on Monday emphasised the importance of increasing commercial exchange volume between Jordan and Iraq. During a meeting with Iraqi counterpart Malas Husseini and an accompanying delegation, Halawani expressed Jordan's readiness to help Iraq under current circumstances.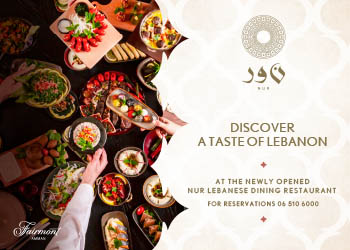 Newsletter
Get top stories and blog posts emailed to you each day.