You are here
Jordan Phosphate Mines Co. marks 2014 with elevated performance
By Samir Ghawi - Mar 28,2015 - Last updated at Mar 28,2015
AMMAN — The annual report of Jordan Phosphate Mines Company (JPMC) showed an elevated performance with higher production, sales, exports and profit in 2014.
In a disclosure to the Amman Stock Exchange, the company revealed that phosphate output reached 7.1 million tonnes last year, 31.5 per cent more than the 5.4 million produced during 2013.
The annual report indicated that production of the DAP fertiliser came at 590,000 million tonnes, 19.4 per cent higher than the 494,000 million tonnes produced in 2013.
In terms of marketing, the company's phosphate sales rose by 43.3 per cent to 7.3 million tonnes from 5.1 million tonnes.
Exports accounted for 4.6 million tonnes of the total sales, a 42.2 per cent increase over the 3.2 million of exports in 2013.
Local consumption was 45 per cent higher as it reached 2.7 million compared with 1.8 million.
Sales of fertiliser last year totalled 645,000 tonnes, a 33.5 per cent increase over the 483,000 tonnes in the previous year.
Financially, the sales translated into a JD738.4 million total, a 28.5 per cent rise over the JD574.4 million recorded in 2013.
Of this gross amount, the value generated by the phosphate unit was JD357.5 million, a 37.2 per cent increase over the JD260.5 million generated in 2013.
Sales of the fertiliser unit was higher by 31.9 per cent as the value reached JD213.7 million at the end of 2014 compared with JD162 million in the previous year.
Indo Jordan Chemicals Company contributed JD72.1 million in sales, a 12.1 per cent drop from the JD82 million achieved in 2013.
The contribution of the Nippon Jordan Fertiliser Company was higher by 35.8 per cent as its sales reached JD82.3 million last year compared with JD60.6 million.
Raw material sales also went up reaching JD12.8 million in 2014, a 37.6 per cent increase over the JD9.3 million recorded in the previous year.
As a result, gross profit last year surged by 70 per cent to JD175.6 million from JD103.3 million generated in 2013 taking into consideration that the cost of sales rose to JD562.8 million.
The company attributed the higher cost, from the JD471.1 million incurred in 2013, to the increase in output and sales.
Taking into account various administrative and selling expenses and fees, JPMC's operational profit surged from JD16.2 million in 2013 to JD50.2 million at the end of last year.
Deducting financing costs and other miscellaneous expenditures, the profit before income tax and the provision earmarked as employees' incentives stood at JD46.6 million.
In accordance with the labour settlements previously agreed, the board of directors decided to allocate around JD26 million as employees' incentives provision leaving the net profit at JD21 million compared with the JD2.6 million at the end of 2013.
JPMC's balance sheet at the end of 2014 showed total assets at JD1.2 billion, of which JD440.5 million were current assets and JD770.9 million in fixed assets.
Total liabilities stood at JD427.5 million, of which JD338.7 million were current and JD88.8 million long-term.
Total indebtedness declined last year to JD72.2 million from JD76.2 million at the end of 2013.
Shareholders equity increased by 3 per cent or JD21.7 million to JD783.9 million.
KAMIL Holding Ltd. of Brunei Investment Agency holds 37 per cent of JPMC's JD75 million capital. Jordan's Ministry of Finance holds 26 per cent and the Social Security Corporation holds 16 per cent.
Related Articles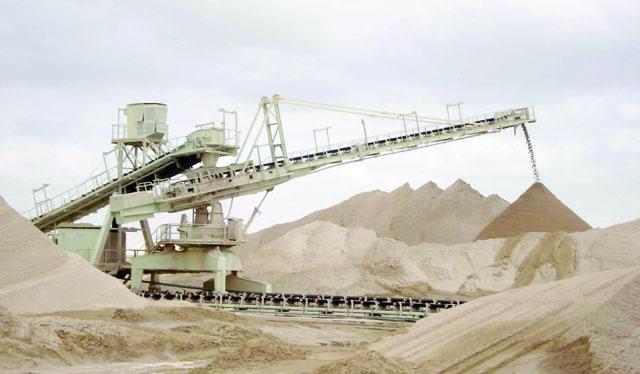 Aug 14,2014
Despite higher earnings from sales, data published by Jordan Phosphate Mines Company (JPMC) showed a JD6.7 million loss during the first six months of this year.
Nov 15,2014
Jordan Phosphate Mines Company (JPMC) maximised its operational profit by 217.3 per cent, or JD22.9 million, during the first nine months of this year, according to a disclosure the corporation sent to the Amman Stock Exchange.
Dec 14,2014
Sales of raw phosphate and fertilisers are likely to reach eight million tonnes this year, according to   Jordan Phosphate Mines Company (JPMC) Chairman Amer Majali.
Newsletter
Get top stories and blog posts emailed to you each day.