You are here
Jordan's industry chief sees potential in African markets
By Petra - Mar 29,2015 - Last updated at Mar 29,2015
AMMAN — Local products can reach Nigeria, Ethiopia, Kenya, Tanzania, Djibouti, Uganda and South Africa for having "excellent" markets, especially due to the availability of regular maritime routes and high level of security, Jordan Chamber of Industry (JCI) President Ayman Hatahet said Sunday.
In an interview to the Jordan News Agency, Petra, Hatahet described African markets as "thirsty" to import Jordanian industrial products, with big opportunities to compensate traditional markets.
He said JCI is currently planning to arrange a visit to some African countries to enhance the availability of the Kingdom's products.
Hatahet added that the national industry was negatively affected by the instability in Iraq, Syria and Libya, considered traditional markets for Jordanian exports.
He stressed the Jordanian capability and determination to address challenges facing the local industry, especially those related to energy, funding and labour skills,
The JCI chief reiterated the importance of reflecting the sharp drop in international oil prices on the national economy, in general, and the industrial sector in particular, especially in terms of electricity tariffs.
Hatahet referred to the difficulty for small-and medium-sized (SMEs) enterprises to secure necessary funding despite the Central Bank of Jordan's support programmes and grants.
He acknowledged that some SMEs have already benefited from these programmes, and requested that the category of industrial beneficiaries be widened to finance raw material inputs, expand production lines or even establish new ones.
Credit facilities for the industrial sector during the first 11 months of 2014 reached around JD2.7 billion, according to JCI figures.
Regarding the workforce challenge, Hatahet called for drawing up a real strategy to develop the capabilities of Jordanian employees, referring to the letter His Majesty King Abdullah recently sent to Prime Minister Abdullah Ensour in terms of the need to improve human resources.
JCI figures also showed that the total number of workers in the industrial sector reached 219,737 in 2014, compared with 205,367 workers in 2013, with the total value of national industrial exports in 2014 reaching JD5 billion compared to JD4.9 billion in 2013.
Hatahet highlighted the importance of encouraging current industrial investments to increase production capacity, support new investments and enhance export growth, noting that 90 per cent of the Kingdom's exports are Jordanian products.
He also referred to the sector's importance in terms of reducing poverty and unemployment, creating new jobs for Jordanians, achieving development, securing foreign currencies, attracting foreign investments and its role in providing work for the transportation and logistics sectors.
The industrial sector's contribution to the gross domestic product during the first three quarters of 2014 constituted 24.1 per cent, with the industrial production value standing at JD3.9 billion in the same period, compared to JD3.7 billion during the same period of 2013, according to JCI data.
In 2014, the total number of industrial institutions was estimated at 17,633 with a total capital of JD4.4 billion, compared to 17,568 institutions in 2013 with a total capital of JD3.6 billion.
Related Articles
Dec 04,2017
AMMAN — A Jordanian business delegation on Sunday began a trip to Africa with the aim of searching for new markets for national exports, fol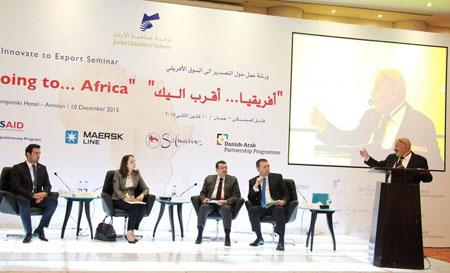 Dec 12,2015
AMMAN — Jordanian manufacturers are keen to export to Africa and want the authorities to help them access the market, which they say can mak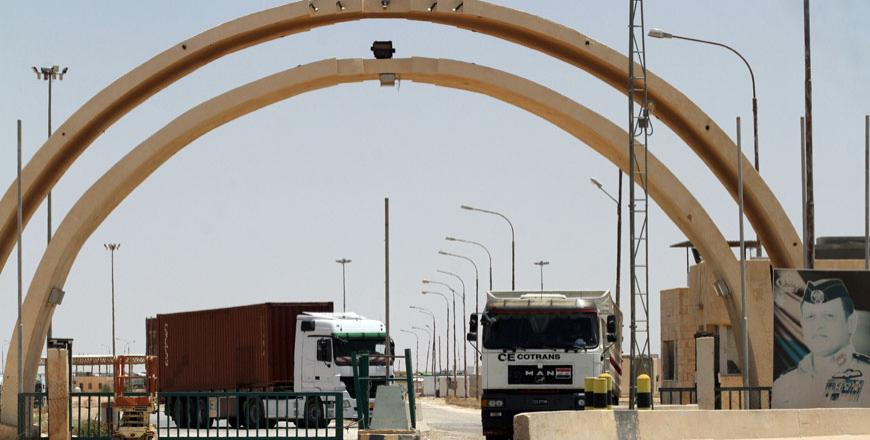 Aug 29,2015
AMMAN – Jordanian industrialists expect a decision to be taken by Iraqi authorities this week to open the border crossing with the Kingdom,
Newsletter
Get top stories and blog posts emailed to you each day.