You are here
Jordan's phosphate, potash industries bank on India as key market for exports
By Petra - Dec 14,2014 - Last updated at Dec 14,2014
AMMAN — Sales of raw phosphate and fertilisers are likely to reach eight million tonnes this year, according to Jordan Phosphate Mines Company (JPMC) Chairman Amer Majali.
His forecast was accentuated on Sunday by the signing of an agreement to supply additional quantities of phosphate to two Indian manufacturers.
Majali noted that the exports highlight JPMC's strategic plan which aims at entering new markets and regaining those that the company left more than 10 years ago.
JPMC Chief Executive Officer Shafiq Ashqar valued the company's participation in the annual conference of Fertiliser Association of India (FAI) and described it as an opportunity to know more about India's policies in the coming years, communicate with prominent makers and importers of fertilisers, and enhance JPMC's reputation in the Indian market
Nearly 1,300 delegates representing major companies in the industry, marketing and consumption of fertilisers in the Indian peninsula attended the FAI conference.
On the sidelines of the conference, JPMC discussed prices and standards of the company's products, and its ability to provide India with raw phosphate and fertilisers according to the standards of Indian factories, Ashqar said.
As part of its marketing strategy in 2015, the company signed a contract to export an additional 850,000 tonnes of its products to India, whose annual imports of fertilisers represent 35 per cent of the international market share, Ashqar added.
The chief executive officer expects JPMC's exports to India to reach 3.5 million tonnes, and overall sales to local and international markets to hit eight million tonnes.
"Such a quantity could bring the company's sales to their previous high levels," he said.
Ashqar described a contract signed to export 250,000 tonnes of phosphate to Serbia, as a validation of the company's success to get back to Europe through Turkey and Serbia.
This contract would also enable JPMC to retrieve previous markets, especially in eastern Europe, Australia, New Zealand and South Korea, he said.
Ashqar said JPMC's sales of fertilisers exceeded 600,000 tonnes in 2014, noting that the company is currently rehabilitating fertiliser factories in Aqaba to have them operate at full capacity.
At the same time, JPMC is taking measures to reduce mining costs with a view to enhancing the efficiency of producing raw phosphate and sharpening the competitiveness of the company in the international market.
Separately, the Arab Potash Company (APC) has recently opened an office in New Delhi to enhance its presence in the Indian market, increase its exports to the country and to overcome any marketing challenges the Jordanian potash could face in the Indian market.
APC Chairman Jamal Sarayrah described the Indian market as one of the biggest fertiliser markets in the world and one of the most important markets for APC.
He noted that India imports around 550,000 tonnes of the product annually, indicating that India imported around 20 per cent of the Jordanian potash in 2013.
Sarayrah said he held bilateral meetings with representatives of Indian companies on the sidelines of FAI conference, to increase the Jordanian potash share in the Indian market, in particular, and the international market in general.
New Delhi Office Director Rami Athamneh presented a briefing on the duties of the office which is tasked with following up on the implementation of APC's annual contracts in the Indian market which reached $270 million in 2014, expecting their value to increase to $300 million in 2015.
Related Articles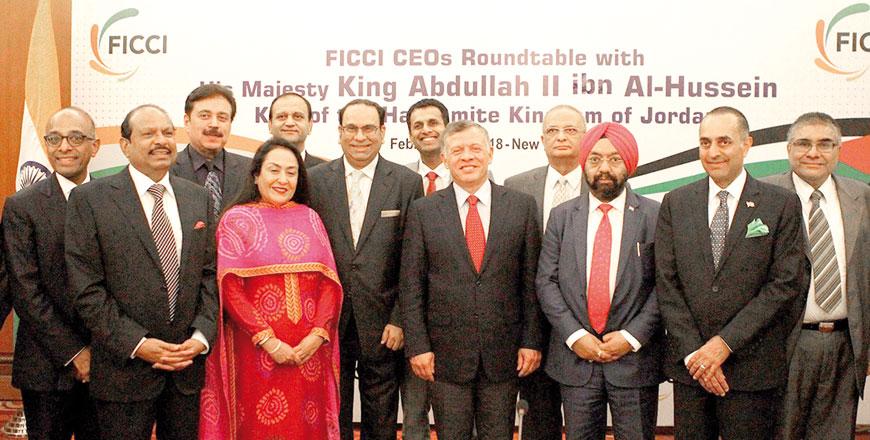 Feb 28,2018
AMMAN — Jordan Phosphate Mining Company (JPMC) and the Arab Potash Company (APC) signed a memorandum of understanding (MoUs) on Wednesday wi
May 21,2014
Jordan Phosphate Mines Company (JPMC) Chairman Amer Majali announced Wednesday that several deals were signed  to export about 2.5 million tonnes of phosphate to India.
Mar 28,2015
The annual report of Jordan Phosphate Mines Company (JPMC) showed an elevated performance with higher production, sales, exports and profit in 2014.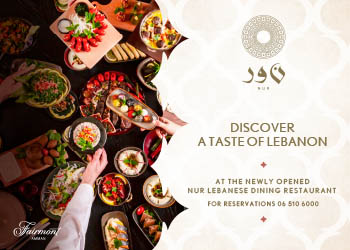 Newsletter
Get top stories and blog posts emailed to you each day.