You are here
Korean energy delegation explores business opportunities in Jordan
By JT - Nov 19,2018 - Last updated at Nov 19,2018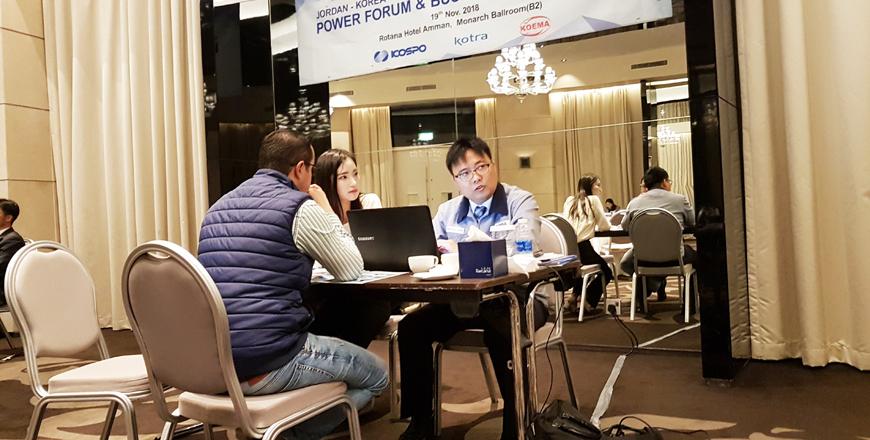 Visiting Korean businessmen hold meetings with their Jordanian counterparts in Amman on Monday (Photo courtsey of Kotra)
AMMAN — A trade delegation from the Republic of Korea on Monday explored the possibility of increasing business cooperation with their Jordanian counterparts, according to a statement of the Korea Business Centre in Amman.
The delegates, comprising representatives of seven Korean companies, met in Amman with Jordanian businessmen who have an interest in the Korean products and industries, the statement said.
The visiting delegates are manufacturers and exporters of power and electricity products.
Their manufactured and exported products include ignition output voltage devices for power plants, wind power and automation industries couplings, gas leak detectors and smart power pipe management systems, in addition to water treatment equipment.
During the visit, the delegation got acquainted with the Jordanian business environment.
Jordan has a stable business climate and modern legislation that work to stimulate and encourage economic activity, the statement said.
The meetings are expected to result in trade partnerships and deals that promote economic and investment relations between the Kingdom and the Republic of Korea, according to the statement.
This visit, organised by the Korea Business Centre in Amman, is in line with the distinguished bilateral relations between the two countries.
The Korea Business Centre, known as Kotra, works to promote trade and investment cooperation between Jordan and the Republic of Korea.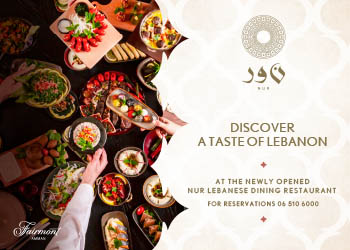 Newsletter
Get top stories and blog posts emailed to you each day.