You are here
Lower prices seen benefiting Mideast's oil importing states
By JT - Oct 19,2014 - Last updated at Oct 19,2014
AMMAN — The decline in oil prices will provide significant boost to the oil importing countries in the Middle East, according to a Standard Chartered press statement received Sunday by The Jordan Times.
In the statement, Sayem Ali, senior economist at Standard Chartered, Middle East and North Africa (MENA), tells a macroeconomic briefing that the decline in oil prices will provide additional fiscal and foreign exchnage resources to scale up investment spending in the oil importing countries of the Middle East.
"Growth in the MENA region in projected to accelerate to 4.6 per cent in 2015 vs. 3.8 per cent in 2014 led by higher investment spending in the Gulf Cooperation Council (GCC) countries and rising investor confidence in Egypt, Jordan and Iraq," Ali said in the statement.
"The impact on the big GCC oil producers is limited, as current oil prices remain above the fiscal breakeven price for GCC states and are unlikely to disrupt the big investment spending in the region," he added. "However, medium-term challenges remain including high youth unemployment and weakening competitiveness."
He indicated that nearly all MENA economies are falling behind in the WEF Global Competitiveness Index due to slow pace of economic, political and regulatory reforms. The only exceptions are the United Arab Emirates, Jordan and Morocco which improved their rankings in the WEF 2014 report.
Philippe Dauba-Pantanacce, senior economist, Turkey and MENA, and John Davies, US interest rate strategist, also spoke in the briefing session titled: "Transition and Divergence" and held exclusively for Standard Chartered's clients to provide in-depth insight and analysis on the global, regional and local economic outlook as well as the financial picture for the year ahead.
"Transition has been the main theme for 2014 for global economy a motif that applies equally well to China and the US. China is rebalancing, with policy makers working to boost consumption and services relative to investment, manufacturing and construction," Dauba-Pantanacce said in the statement.
"The US is normalising its monetary policy, ending its quantitative easing (QE) programme and preparing markets for the first interest-rate hikes in 2015. The theme of transition will continue to apply in 2015 and beyond," he added.
He noted that for the MENA region, economic dynamics are increasingly diverging between the GCC countries and the rest of the region.
While this is nothing new, he indicated that these risks have become more far-reaching, ranging from violence and wars to difficult political transitions.
"The GCC enjoys strong social and geopolitical stability and an exceptionally profitable hydrocarbon sector that has created wealth and supported investment," Dauba-Pantanacce said.
"In the wider MENA region, the fundamental challenges are a lack of resources to introduce the necessary measures to reduce social and economic pressures, and ongoing political transitions," he added..
Ahmad Abu Eideh, chief executive officer-Jordan, said: "Today's briefing session forms an ideal platform for our clients to closely interact with our economists and senior bank representatives to get specific insights into the latest developments affecting their business, and opportunities present in the regional and global markets and outlook on the global and regional economy."
Jordan economic highlights
The economy posted strong growth of 3.2 per cent in Q1-2014, versus 2.8 per cent in 2013, despite regional unrest, falling tourist arrivals and a persistent energy crisis.
Unemployment also fell to 12 per cent in June 2014 from 12.6 per cent in June 2013.
Tough reforms under the $2 billion International Monetary Fund programme have started to yield results, and investor confidence has increased on improving credit metrics and large aid inflows from GCC states.
Real gross domestic product (GDP) growth is predicted to accelerate to 3.5 per cent in 2014 from 2.8 per cent in 2013. Financial assistance from the GCC states should also support growth; they have set up a $5b fund for investment projects in Jordan.
The budget outlines aggressive spending plans for 2014, with investment increased by 25 per cent year on year to deal with the energy crisis and create new jobs.
The key risk to the economy is the spread of violence across the region. The sharp increase in refugees is straining limited water, food and energy resources. Several war-torn countries are key export markets for Jordan; the conflict in the region will likely have a significant effect on Jordan's growth.
The tourism industry, which accounts for more than 15 per cent of GDP, has been the hardest hit; tourist arrivals declined more than 14 per cent in 2013.
Related Articles
Oct 07,2014
The International Monetary Fund (IMF) has lowered its economic growth forecasts for most Arab countries over unrest in the region but said growth would remain generally strong in the oil-rich Gulf states.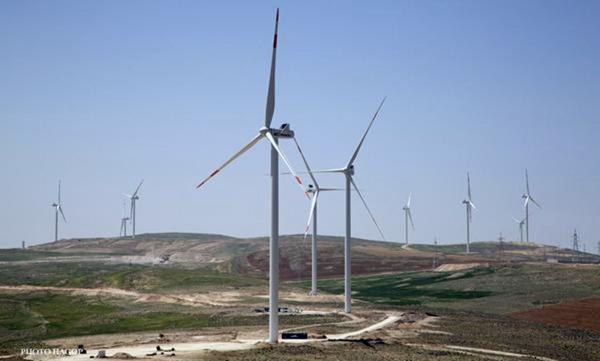 May 11,2016
DUBAI –– Middle Eastern and North African (MENA) states will need to invest $334 billion over five years to meet rising power demand in the
Jan 31,2015
Jordan is the third largest recipient of remittances in the Middle East and North Africa (MENA) from Gulf states, according to World Bank report, which warned that falling oil prices could slow cash inflows in the medium term. 
Newsletter
Get top stories and blog posts emailed to you each day.