You are here
Lufthansa pilots strike for 4th day, 137 flights cancelled
By AP - Nov 26,2016 - Last updated at Nov 26,2016
Flight passengers walk past an information sign with the logo of German airline Lufthansa on Friday at the airport in Duesseldorf, western Germany (AFP photo)
BERLIN — Pilots at Lufthansa are staging a fourth consecutive day of strikes against the German airline on Saturday, with chances of an immediate resolution to the pay dispute looking slim after their union rejected a new offer from the company.
The Cockpit union targeted Lufthansa's long-haul services, prompting 137 flight cancellations and affecting some 30,000 passengers. That was fewer than on previous days, when Cockpit members also hit short-haul flights.
Cockpit said that there will be no walkout Sunday and it will give at least 24 hours' notice of any further strikes next week.
Lufthansa said it expects flights to operate largely as scheduled on Sunday. However, it cautioned that there will still be a few cancellations as a result of the previous days' disruption and urged passengers to check the status of their flights online.
Cockpit is seeking retroactive raises of 3.66 per cent a year going back 5-and-a-half years. Lufthansa, which faces increasing competition from Gulf airlines and European budget carriers, says it cannot satisfy that demand.
On Friday, Lufthansa offered to increase pay by 4.4 per cent by mid-2018, and make a one-time payment equal to 1.8 monthly salaries in lieu of past raises.
It also offered to hire about 1,000 new pilots in the coming five years and seek third-party mediation on other outstanding issues.
Cockpit, however, argued that the proposal simply reiterated one made over two months ago.
Related Articles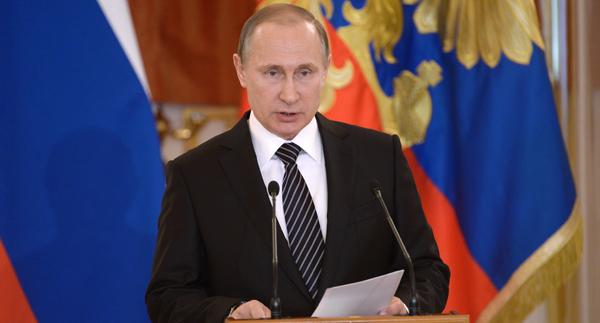 Mar 17,2016
MOSCOW — Signalling Russia's intention to maintain a high-profile role in Syria despite its partial military withdrawal, President Vladimir
Feb 17,2014
The co-pilot of a hijacked Ethiopian Airlines flight surrendered to Swiss authorities in Geneva on Monday after commandeering his aircraft to seek asylum in Switzerland, police said.
Mar 26,2015
The co-pilot of the Germanwings jet barricaded himself in the cockpit and "intentionally" rammed the plane full speed into the French Alps, ignoring the captain's frantic pounding on the cockpit door and the screams of terror from passengers, a prosecutor said Thursday.
Newsletter
Get top stories and blog posts emailed to you each day.