You are here
Owner of Sheraton Amman Al Nabil Hotel describes 2014 as 'another difficult year'
By Samir Ghawi - Apr 11,2015 - Last updated at Apr 11,2015
AMMAN — The number of guests who stayed at Sheraton Amman Al Nabil Hotel dropped last year to 73,462 persons, representing a 61.89 per cent average occupancy rate.
According to the annual report of Al Dawliyah for Hotels and Malls, the company that owns the hotel, average occupancy rates were as high as 71.37 per cent in 2012 and 71.53 per cent in 2010 when the number of guests totaled 87,499 persons and 85,372 persons respectively.
Illustrating diminished performance, the report indicated that that the hotel's net operational income regressed to JD5.5 million last year from JD6 million in 2013 due to lower earnings, which fell to JD16.3 million from JD16.7 million, and slightly higher operational costs which reached JD10.7 million in 2014.
The report showed that the room rate last year was slightly lower at JD162.45, down from JD163.8 charged in 2013. In 2010, the rate was JD140.98.
Al Dawliyah Chairman Nadim Muasher told the shareholders in a foreword that specialised independent parties, comparing 12 5-star hotels in Amman, positioned Sheraton Amman Al Nabil Hotel's occupancy rate at 63.33 per cent compared to the 62.97 per cent general average and the room rate at JD158.7 compared to the JD118.63 general average.
The findings also showed a 40 per cent gross operational profit at the hotel compared with a 32 per cent general average.
Muasher described the hotel's performance as acceptable when seen in the context of troubled and unstable regional conditions.
"It was another difficult year for the hotel industry," he said of 2014. "Despite the stability Jordan enjoys, the distressing regional developments had a great negative effect on the Kingdom's tourism sector."
"Even with reassurances that surface here and there, Jordan Tourism Board statistics showed that the number of one-day tourists dropped by 7 per cent, those of tourist groups regressed by 5 per cent, and the number of European and Arab visitors declined by 4.4 per cent and 4.9 per cent respectively compared to 2013 levels," the chairman added.
According to Muasher, a phenomenon emerged when, on several occasions, tourists and individuals cancelled reservations, and businessmen scrapped conferences and meetings in reaction to news of regional disturbances and threats.
He noted that the Dead Sea, Petra and Aqaba hotels were more bruised than all the 5-star hotels in the capital from the negative effects that befell the hotel industry.
In the foreword, the chairman mentioned higher electricity charges and other annual inflationary costs, in terms of salaries to 367 employees and procurements, as factors that sapped the gross profit.
"Electricity was one of the operational costs' most significant challenges because higher charges overburdened us by around JD200,000," he wrote.
Muasher pointed out that the 267-room hotel paid JD1.76 million for its electricity consumption in 2014 compared to JD1.25 million in 2011, and that the annual bill will become about JD2.5 million in 2017 if higher charges take place until then.
He said that, because the hotel sector could not absorb the higher costs through increasing room charges or occupancy rates, the company is almost ready now to start building a station to generate electricity from solar energy at a cost of around JD5.2 million.
Financially, Al Dawliyah was able to reduce its indebtedness to JD2.9 million at the end of last year from JD7.1 million in 2006, and the company expects to repay its current financial obligations to banks by the end of this year.
The balance sheet as of December 31, 2014 shows JD58.3 million in total assets, mostly property and equipment.
The assets include JD5.9 million in various investments that comprise land, buildings and shares.
With a JD43.2 million capital, Al Dawliyah's shareholders equity includes JD10.8 million in mandatory reserves and JD3.1 million of retained earnings.
According to the 2014 profit and loss statement, Al Dawliyah's net pretax profit amounted to JD2.7 million compared to JD2.9 million in 2013.
Besides the lower operational income, the report attributed the decline in net profit to the drop in the value of shares listed on the Amman Stock Exchange.
"Although the shares owned by the company are considered strategic and distinguished with a good annual return, their market value went down obliging us to take JD310,000 diminution from the dividends payable.
As such, shareholders voted this week approving the distribution of JD2.8 million as cash dividends at a rate of 6.5 per cent. In 2013, the cash dividends amounted to JD3.02 million distributed to shareholders at a rate of 7 per cent.
"We look forward to adding facilities to the hotel in order to create extra resources of income and prepare it to compete with new hotels that are expected to operate in Amman during 2015 and 2016," Muasher concluded his address.
Two new hotels are expected to start this year, and four others next year.
Related Articles
Aug 18,2015
AMMAN — Holiday Inn Amman generated lower profit during the first half of this year.Al-Sharq Investment Projects, the Jordanian public share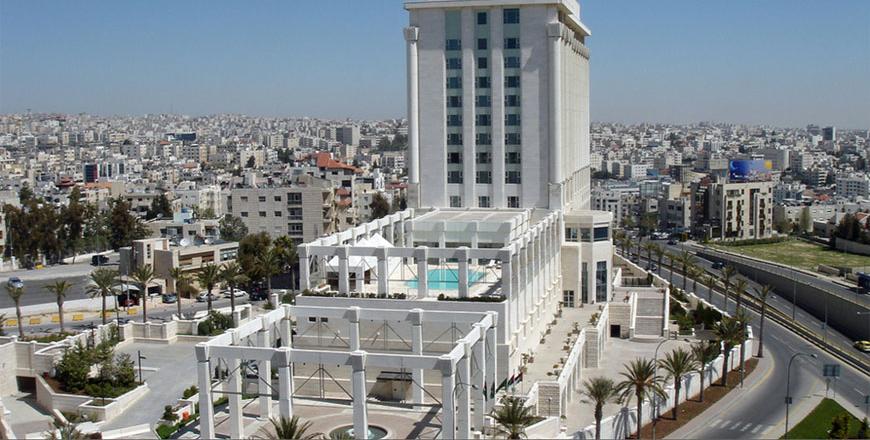 Jun 24,2015
AMMAN — Lower earnings and profits during the first quarter (Q1) of this year took the shine off the rock-hard annual 2014 and 2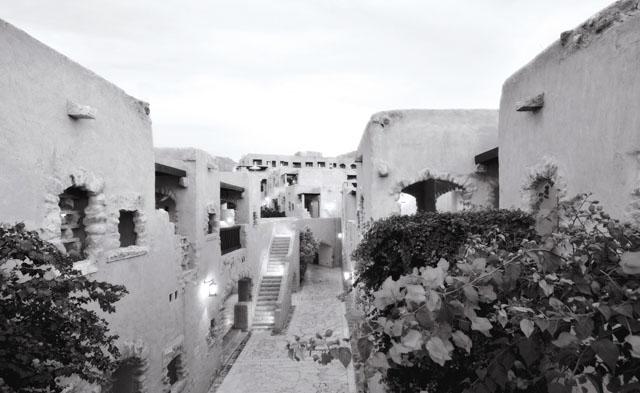 Apr 22,2015
InterContinental Jordan Hotel recorded last year its best performance ever, according to Zara Investment Holding's 21st annual report which listed it at the top of 5-star hotels in Jordan. 
Newsletter
Get top stories and blog posts emailed to you each day.