You are here
Pound wobbles as May resigns
By AFP - May 25,2019 - Last updated at May 25,2019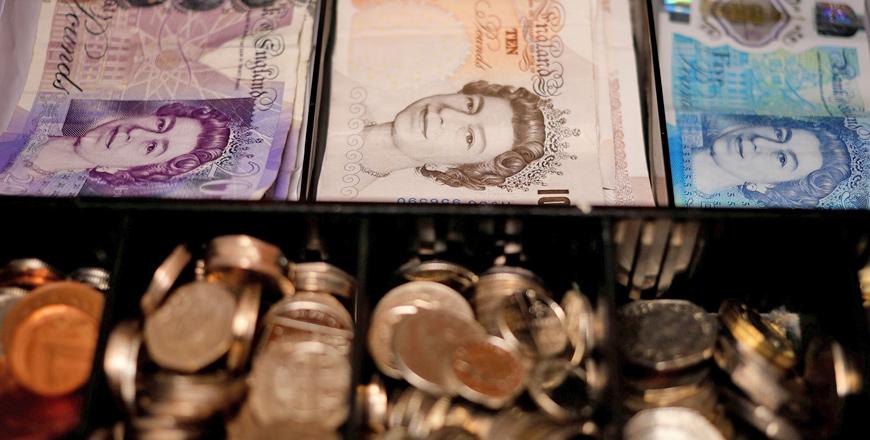 Pound notes and coins are seen inside a cash register in a bar in Manchester, Britain, on September 6, 2017 (Reuters photo)
LONDON — The British pound wobbled on Friday after Prime Minister Theresa May announced her resignation, while stock markets mostly rebounded as US President Donald Trump offered an "olive branch" to China in their trade war, dealers said.
Sterling sank below $1.27 after May said she would step down on June 7 as prime minister, paving the way for a brutal contest to replace her.
The fall was contained, however, as the likelihood of May's departure had been mostly factored into prices — although the Conservative Party's choice to succeed her remains an unknown.
"The pound will bounce around here and there but it won't be going anywhere fast," Forex.com analyst Fawad Razaqzada told AFP.
"A lot now depends who will be the next leader of the Tories."
The currency could face fresh turmoil, with key Brexiteer and former foreign minister Boris Johnson the front-runner to replace May.
Ratings agency Moody's warned that news of May's departure "amplifies the uncertainty" over Britain's withdrawal from the European Union — and "increases the risk of a no-deal Brexit".
Newsletter
Get top stories and blog posts emailed to you each day.