You are here
Retailers cautious ahead of US holiday shopping season
By AFP - Nov 23,2015 - Last updated at Nov 23,2015
NEW YORK — Lackluster earnings reports from retailers have raised questions about whether the 2015 holiday shopping season will bring as much of a boost to the US economy as hoped.
Apparel giant Gap and kitchen and home furnishings chain Williams-Sonoma late last week became the latest big US retailers to slash their profit forecast for the critical December quarter.
The grim forecasts raised doubts about whether an improving US jobs market and lower gasoline prices will translate into a holiday boon for retailers. Consumer spending accounts for about 70 per cent of US economic activity.
Earlier in November, Macy's also gave a dim outlook, citing a drop in sales to foreign tourists because of the strong dollar and the need to sharply discount a glut of cold-weather merchandise that has not moved due to unseasonably warm weather.
"I wish I could say it's going to get ice cold across the country," Macy's Chief Executive Terry Lundgren said in a November 11 conference call with Wall Street analysts. "But you can see in our forecast for the fourth quarter we are not expecting that."
"We're not selling lumber, so I can't carry the lumber over to 2016 and sell it at the same price next year. We're selling fashion apparel, so we're going to mark that inventory down. That will be good for consumers but it will obviously put pressure on our own margins," he added.
Inventory levels at auto dealers, furniture stores, home improvement centres and department stores all rose in September, lifting the inventory-to-sales ratio in that month to the highest level since May 2009, according to a report by consultancy IHS.
IHS projects a 3.5 per cent rise in holiday retail sales in 2015 compared with last year.
Growth of 3.5 per cent is "a pretty strong forecast", said economist Chris Christopher, noting that the economic effects are mixed.
"Consumers are benefitting, but retailers are having a hard time," he said.
Black Friday changes
Chris Morran, deputy editor at the Consumerist, an independent consumer advocacy site, predicted no major changes to overall sales in 2015.
"There hasn't been a drastic change in the jobs picture. There hasn't been a huge increase in wages," he said.
Much bigger than any change in overall sales will be the role of online commerce this holiday shopping season, which kicks off in force the day after Thanksgiving, known as "Black Friday".
The focus on e-commerce means stores are no longer emphasising opening up on Thanksgiving night and are stretching out the season of holiday promotions. Amazon has had "Black Friday" specials since November 1.
"People have become a lot more savvy and realise that a lot more of these Black Friday doorbusters are just junk," Morran said.
Online has been embraced much heartily than before by retail giants like Wal-Mart stores, which this year for the first time will make the more than 90 per cent of its "Black Friday" discounts available online.
Fewer in-store specials reduces the chance of dangerous crowds that have sometimes led to serious injury, including the 2008 fatality of one Walmart worker stampeded to death.
Walmart will also offer online-only specials on Thanksgiving Day of high-definition television, Star Wars gaming headsets and other goodies "so customers can shop while the turkey is in the oven", the company said in a November 12 announcement of its Black Friday plans.
Morran sees the current moves by retailers as part of a transition period that will see most of the Black Friday focus online within five years. That will be more convenient for consumers and enables retailers to keep fewer stores at maximum staffing level.
"Consumers aren't doing badly and stores are learning," Morran said.
Walmart's smaller big-box rival Target is also playing up online shopping, as well as a "clicks and mortar" approach to shopping that, for example, lets customers pick up online orders curbside "without ever leaving the car", the company said.
Target is also offering free shipping at for online orders between November 1 and
December 25.
But these efforts are also adding to the pressure on retail industry profits, said Efraim Levy, an analyst at S&P Capital IQ who follows retailers.
Companies must develop apps and other technologies, build warehousing centers for online deliveries and manage a new trove of electronic data. In Target's case, offering unlimited free shipping on orders as low as $5 means "you're losing money", Levy said.
Related Articles
Nov 29,2014
Demonstrators shut down a shopping mall near Ferguson, Missouri, at the start of the holiday shopping season on Friday as protests over the killing of an unarmed black teen by a white police officer turned on some retailers around the country.
May 30,2017
NEW YORK — Shares of Amazon surged above $1,000 for the first time on Tuesday, marking another milestone in the rise of the American online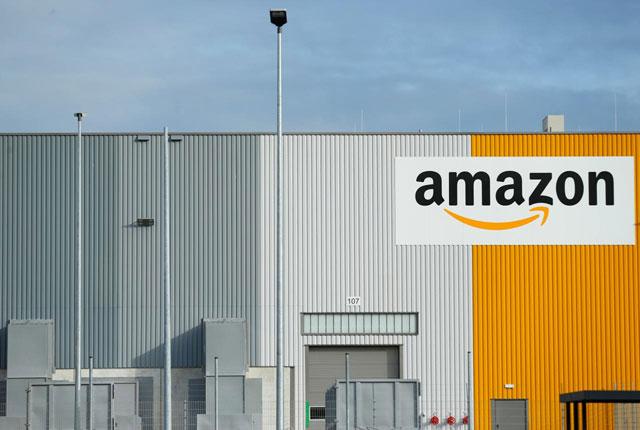 Nov 23,2017
MILAN — Workers at Amazon's main distribution hub in Italy are planning their first ever strike for Friday, trade unions said, while they ar
Newsletter
Get top stories and blog posts emailed to you each day.