You are here
RJ cheif hails 'successful' Q1
National carrier's revenues reach JD143m, with 73 per cent increase in online ticket sales
By Ana V. Ibáñez Prieto - May 03,2018 - Last updated at May 03,2018
Royal Jordanian CEO Stefan Pichler highlights the airline results at a press conference on Wednesday (photo courtesy of RJ)
AMMAN — Royal Jordanian (RJ) CEO Stefan Pichler on Wednesday announced "successful" first quarter results, achieved by the national carrier.
"This outstanding performance is the result of an increase in overall revenues, which reached JD143 million," Pichler said, citing a 73 per cent growth in online ticket sales, 46 per cent in cargo warehouse revenues, 18 per cent in cargo sales and 13 per cent in passenger sales.
His remarks came at a press conference held by RJ, where Pichler outlined the financial and operational figures the airline attained over the past year and first quarter of 2018.
The CEO attributed the successful start of the year to the company's turnaround plan towards profitability launched in the second half of 2017, which resulted in a JD468,000 net profit before tax for the airline.
Running through 2022, the five-year plan comprises several initiatives aimed at bringing up revenues by 7 per cent while decreasing unit costs by 6 per cent, in addition to the implementation of electronic services to facilitate travel procedures for customers.
Regarding this year's challenges, Pichler said that "foremost will be the entry of low cost airlines to Jordan", noting that "the management is working hard to face the challenges and turn them into opportunities".
Asked about the route network and fleet, the CEO explained that "the turnaround plan includes the opening of three international destinations in Washington [US], Stockholm [Sweden] and Copenhagen [Denmark] in June, while eight RJ destinations are still suspended due to security concerns".
"In addition, the five-year plan entails the modernisation of the medium and short-haul airliners with the possible introduction of four new aircraft," Pichler announced, noting that "RJ will study the options before taking decisions concerning the choice of aircraft in order to maintain its efficiency while reducing operating costs".
Related Articles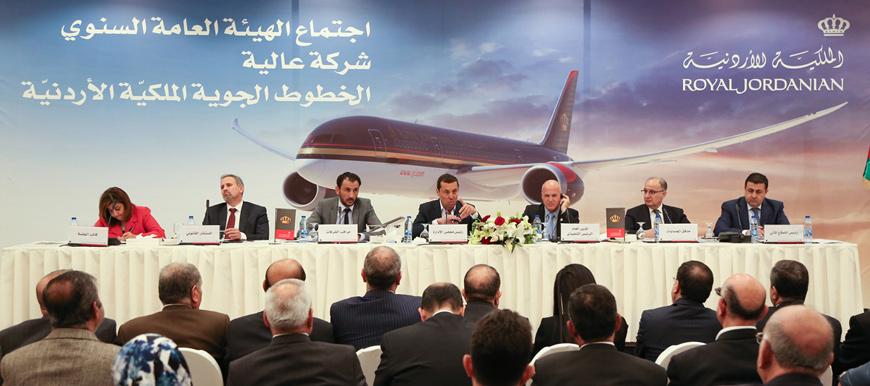 Apr 26,2018
AMMAN — Royal Jordanian's (RJ) financial figures for 2017 showed that the national carrier has achieved positive results in the second half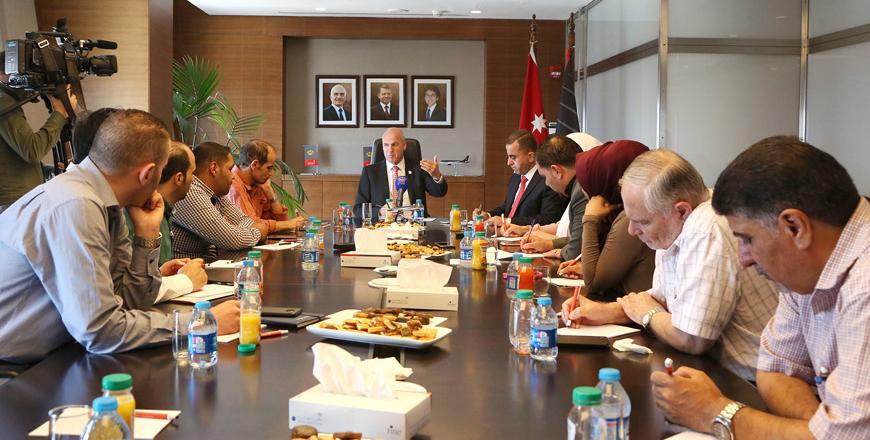 Aug 01,2017
AMMAN — Royal Jordanian Airlines (RJ) is currently drafting a five-year strategy designed to enhance revenues and sustain profitability, RJ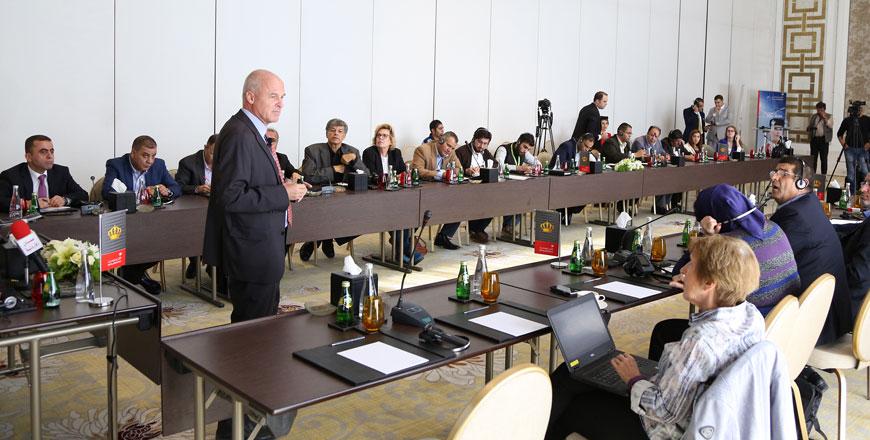 Oct 31,2017
AMMAN — Royal Jordanian (RJ) posted JD31.8 million in net profit in this year's third quarter against JD12.9 million net profit in the same
Newsletter
Get top stories and blog posts emailed to you each day.