You are here
Set for Jordanian comeback, Volvo eyes 10% market share
By Ghaith Madadha - Dec 07,2016 - Last updated at Dec 07,2016
With a much revised line-up, new technology and more decidedly upmarket direction, Volvo is set to make an official comeback to Jordan early in 2017, with an eye on making significant inroads into the premium automotive segment.
In an exclusive interview with The Jordan Times, Managing Partner of GAA & Co. — Jordan's recently appointed importer — Marwan Naffi said Volvo Jordan's goal is to ultimately "reach at least 10 per cent market share" in the premium segment.
Traditionally dominated by the Mercedes-Benz, Audi and BMW luxury troika globally and more decisively by Mercedes in Jordan, he said that Volvo is "ready to compete in every sense with its German premium rivals in Jordan".
One of the oldest Volvo importers globally, Naffi said that GAA's long experience "will be at the disposal of the Jordanian consumer". Asked about possible conflicts of interest and whether GAA represents any other rival brands, he stressed the company's automotive interests as being "mono-brand" and dedicated to Volvo.
Echoing such sentiments, the iconic Swedish brand's Turkish-based regional office cited GAA's "professional and skilled team", "benchmark operations" and "strong association with Volvo".
Also interviewed by The Jordan Times, General Manager of Volvo MENA-CIS Emre Karaer said GAA's "expertise and dedication to our brand in Lebanon can bring out great achievements in Jordan… and 'help build customer confidence", when asked whether the importer's extensive experience with Volvo would outweigh its position as a newcomer to the Jordanian automotive sector.
Expected to open for business in January, Karaer believes that Volvo's return to the "stable and important" Jordanian market is a "significant step", adding that Volvo's hybrid models represent a particularly "good prospect", owning to Jordan's hybrid-friendly tax regime.
Absent from the Jordanian market in recent years, Volvo has, however, been undertaking a more premium and up-market direction since 2010 — according to Naffi — and much further more with the launch of the recent high-tech SPA platform models.
Set to be priced on "par with competitors" albeit with "more options" and "state of the art safety technology features", Naffi believes that Volvo will be competitive in the premium segment and "regain the trust of the Jordanian consumer."
Distinguished by its Swedish character and innovative approach to safety, Naffi said that Volvo's Scandinavian design and luxury is "all about enhancing life experience", coupled with a calming effect.
In terms of safety, its approach is a "holistic" one according to Karaer, who added that Volvo's driver interface is designed to be "as simple and intuitive as possible to reduce eyes-off-road time at "critical events".
Asked as to how Volvo's autonomous driving systems would fare in the real world and especially in less than ideal road environments and driving styles, Karaer said that V Volvo will be testing autonomous drive cars in real-world situations.
Committed to the highest safety standards and ambitions in the automotive industry, Volvo will start a 100-vehicle programme, in 2017 in Gothenburg, Sweden, during which families will ride autonomous drive versions of the XC90 in "everyday life", while similar tests will be conducted in London and China to accurately benchmark the "efficiency and practicality of autonomous driving".
Related Articles
Apr 09,2018
Securing victory for a second time since the annual Middle East Car of the Year (MECOTY) awards were established five years ago, Sweden's Vo
Apr 02,2016
Awarded top honours at the annual Middle East Car of the Year (MECOTY) ceremony, the Volvo XC90 becomes the third car to win the prestigious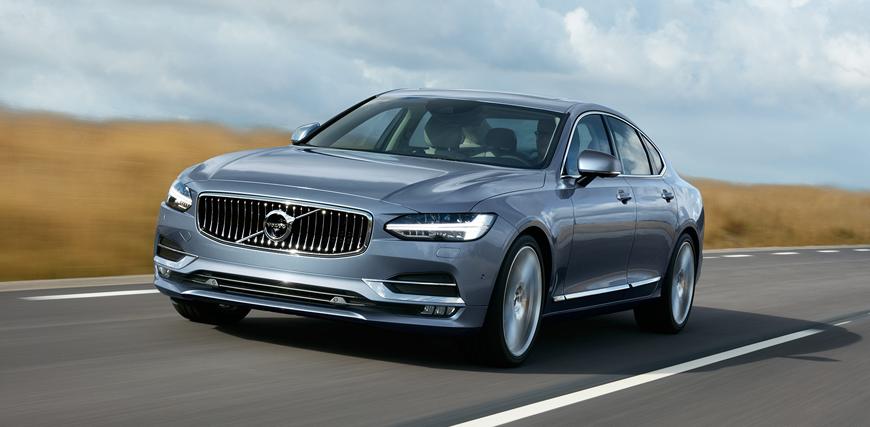 Nov 02,2016
As respected as auto manufacturers come, Volvo has long been synonymous with Swedish sensibility, automotive safety, thorough engineering an
Newsletter
Get top stories and blog posts emailed to you each day.