You are here
Turkey's prime minister unveils plan to boost struggling tourism sector
By Agencies - Feb 23,2016 - Last updated at Feb 23,2016
A boat travels on the Golden Horn in Istanbul, on Saturday (Reuters photo)
ANKARA — Turkish Prime Minister Ahmet Davutoglu on Monday announced a multi-million-dollar aid package for the country's struggling tourism industry, which has been hit by a crisis with Russia and security concerns.
Davutoglu said that a total of 255 million Turkish lira ($86.5 million) in financial aid would be given to Turkish tourist agencies while there would also be measures to help firms restructure debt.
"These measures will be implemented quickly and we think that the package will rejuvenate the tourism sector," Davutoglu told reporters in Ankara.
"We are in a sensitive time but we will overcome the difficulties of the tourism sector and we will defend our positions as one of the most attractive destinations," he added.
Davutoglu denounced what he said was a campaign of "black propaganda" carried out from abroad against Turkey's tourism industry which was being helped by opponents of the ruling party.
The industry has been shaken by security concerns as Turkey wages a two-pronged offensive against militants.
A suicide bombing on January 12 killed 11 German tourists in the heart of Istanbul's tourist district.
Last week, 28 people were killed in the capital Ankara in an attack on buses carrying military staff. A radical Kurdish group that claimed the attack then threatened to attack tourist sites.
TUI, the world's biggest tourism group, said earlier this month it had seen bookings to Turkey drop by 40 per cent while several prominent cruise operators have cancelled lucrative port calls in Turkey this summer.
The sector is key to the economy: according to official statistics, foreign tourism brought in almost $31.5 billion in revenues in 2015.
Turkey's tourism industry also suffered a huge blow with the crisis between Ankara and Moscow which began when Turkish jets shot down a Russian war plane on the Syrian border on November 24.
The Russian foreign ministry recommended that its citizens do not visit Turkey and Russian agencies stopped selling package tours to the country.
The number of Russians visiting Turkey almost halved in December from the same period a year earlier, official statistics showed.
But Davutoglu expressed confidence that Russians would return and emphasised they were still welcome.
"Russian tourists have not been coming to Turkey for a short time. They came, liked it, and came again. You won't change this with a political decision," he said. "I am sure that Russian tourists will once again find their way" to Turkey.
Separately, Turkey's central bank left its benchmark interest rate unchanged at 7.5 per cent for the 12th month running on Tuesday, a widely expected move likely to heighten concerns about its reluctance to tackle inflation head-on.
The bank has refrained from tightening even as rising food costs and a weakening lira currency have sent inflation to its highest in more than a year.
Now at more than 9.5 per cent, inflation could seriously threaten the economy's growth potential, Deputy Prime Minister Mehmet Simsek has said.
All 17 analysts polled by Reuters predicted the bank would keep rates on hold. Still, market participants said the lack of action only deepened concerns the bank is bowing to political pressure to keep borrowing costs down.
"Today's decision reinforces the impression that interest rate decisions are being swayed by pressure from the government," William Jackson of Capital Economics said in a note to clients.
President Recep Tayyip Erdogan has repeatedly railed against high interest rates. In a speech this month, he reiterated his belief that high interest rates caused inflation, a departure from orthodox economics, and said he would continue to issue warnings against high rates.
"Whoever defends hiking interests rates is the enemy of investment and employment in this country," he said.
Erdogan has emphasised consumption-led growth, to the consternation of investors who have hoped for greater fiscal discipline.
The ruling AK Party, founded by Erdogan, introduced a 30 per cent hike in the minimum wage this year, following through on a main campaign promise that is likely to further fuel inflation.
Credibility problem
"True to form, Turkey's central bank has delayed a much-needed tightening in policy in the face of a headline inflation rate veering towards 10 per cent," said Nicholas Spiro, a partner at Lauressa Advisory, a consultancy.
"It's still unclear what it will take for the [bank] to hike rates. What is clear is that the inflation-fighting credibility of Turkey's central bank shows no sign of improving," he added.
The minimum wage increase, as well as food prices, pose an upward risk to inflation this year, Simsek, the government's economy czar, said on Tuesday.
Some of that may be tempered by lower commodities prices, he added, noting that the government's target was to get inflation to 5-7 per cent in the near term.
In a statement following its decision, the central bank said it would stick to a tight monetary policy, taking into account expectations of inflation and pricing behaviour.
The bank kept its overnight borrowing rate at 7.25 per cent and its overnight lending rate at 10.75 per cent.
up
7 users have voted, including you.
Related Articles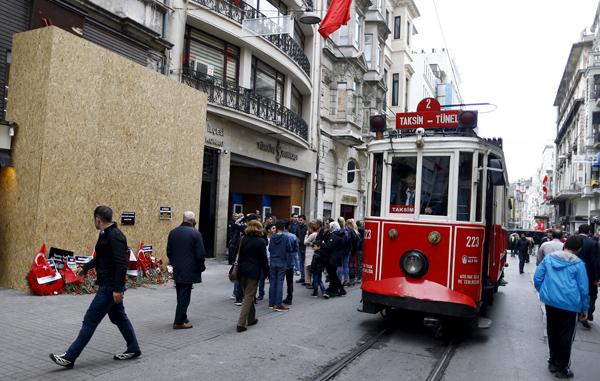 Mar 27,2016
ISTANBUL — Six suicide attacks in eight months and a spat with Russia have added to concerns for the Turkish economy as tourists flee, takin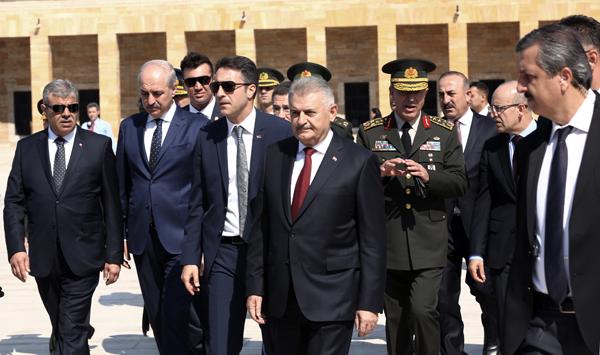 Aug 23,2016
ANKARA — Turkey's central bank on Tuesday cut its main interest rate by 25 basis points, defying a sharp jump in inflation following the fai
Nov 24,2016
ISTANBUL — The Turkish central bank on Thursday announced it was hiking its main interest rate by 50 basis points, in a bid to counter a dra
Newsletter
Get top stories and blog posts emailed to you each day.