You are here
UK retail sales hit lowest level since 2021 lockdown
Sales by volume fell 0.3% last month after sliding 1.1% in Sept
By AFP - Nov 20,2023 - Last updated at Nov 20,2023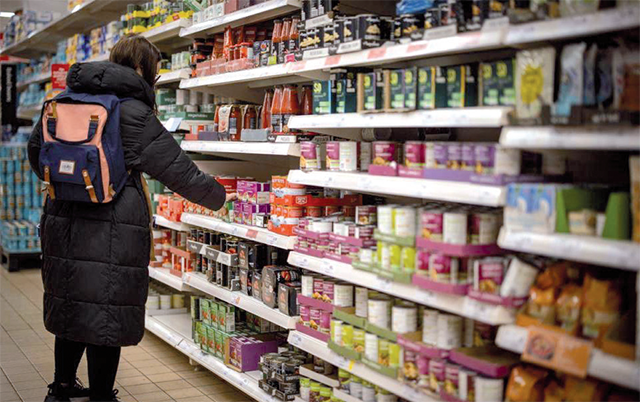 British consumer confidence is stuck near historic lows despite a slight improvement this month (AFP file photo)
LONDON — UK retail sales dropped surprisingly in October owing to a cost-of-living crisis, to reach the lowest level since February 2021 when the country suffered a Covid lockdown, data showed on Friday.
Sales by volume fell 0.3 per cent last month after sliding 1.1 per cent in September as inflation remained elevated, the Office for National Statistics (ONS) said in a statement.
Analysts' consensus forecast had been for sales growth of 0.4 per cent in October.
The ONS added that the value of sales edged up 0.1 per cent last month, as the cost of food and other essentials continues to rise.
"Retail sales fell again in October to their lowest level since February 2021 when widespread lockdown restrictions were in place," noted Heather Bovill, deputy director for surveys and economic indicators at the ONS.
"It was another poor month for household goods and clothes stores with these retailers reporting that cost-of-living pressures, reduced footfall and poor weather hit them hard."
Bovill added that online retail was the only main sector to report growth in October.
The data comes amid the usual peak shopping season as Christmas approaches.
"Rising household costs remain at the forefront of consumers' minds, despite headline inflation easing in recent months," Aled Patchett, head of retail and consumer goods at Lloyds Bank, said following Friday's data.
"Households continue to prioritise essential spending, particularly as falling winter temperatures push energy use up and high levels of inflation prevent material downturns in the prices of goods."
Official data earlier this week showed a sharp fall in UK annual inflation, but at 4.6 per cent in October, the rate remains the highest among G-7 rich nations.
Related Articles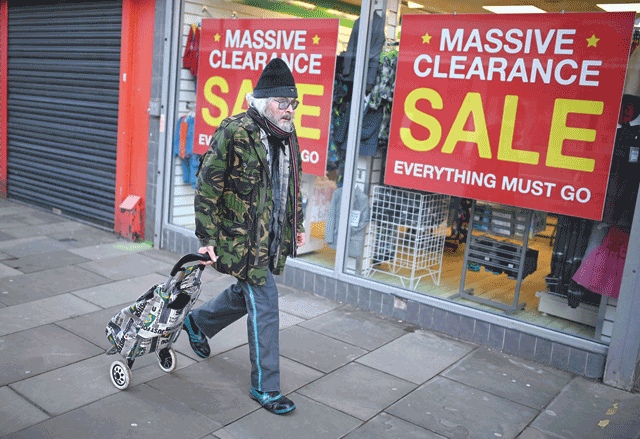 Jan 21,2023
LONDON — UK retail sales sank over the key Christmas trading period as consumers tightened belts in a cost-of-living crisis sparked by sky-h
Oct 31,2023
BRUSSELS — Economic growth in the eurozone contracted in the third quarter, data showed on Tuesday, hit by the European Central Bank's (ECB'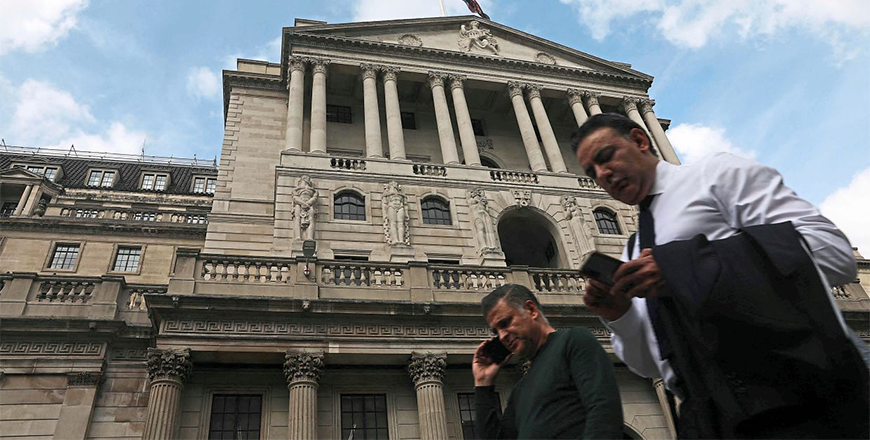 Sep 22,2023
LONDON — The Bank of England (BoE) left its key interest rate unchanged Thursday, snapping 14 straight hikes following a shock slowdown to U