You are here
Bullied teens more likely to smoke, drink and use drugs
By Reuters - May 17,2017 - Last updated at May 17,2017
Photo courtesy of vocativ.com
Children who are bullied in fifth grade are more likely to become depressed and experiment with drugs and alcohol during their teen years than their peers who weren't victimised by other kids, a US study suggests.
Researchers followed almost 4,300 students starting in fifth grade, when they were around 11 years old. By tenth grade, 24 per cent of the teens drank alcohol, 15 per cent smoked marijuana and 12 per cent used tobacco.
More frequent episodes of physical and emotional bullying in fifth grade were associated with higher odds of depression by seventh grade, which was in turn linked to greater likelihood of substance use later in adolescence, the study found.
"We drew on the self-medication hypothesis when trying to understand why peer victimisation may lead to substance use over time," said lead study author Valerie Earnshaw, a human development and family studies researcher at the University of Delaware in Newark.
"This suggests that people use substances to try to relieve painful feelings or control their emotions," Earnshaw said by e-mail. "So, youth who are bullied feel bad, or experience depressive symptoms, and then may use substances to try to feel better."
For the study, researchers examined data from three surveys conducted from 2004 to 2011 among students at schools in Houston, Los Angeles and Birmingham, Alabama.
Students were asked if they had used tobacco, alcohol or marijuana in the past 30 days and how often they had been victims of bullying by their peers in the previous year. Questions on peer victimisation touched on both physical aggression like shoving and kicking as well as emotional taunts like saying nasty things about them to other kids.
At the start of the study in fifth grade, about 10 per cent of participants said they had been victims of bulling. This was more common among kids who had chronic illnesses, sexual minorities and boys.
By seventh grade, almost 2 per cent of the students reported symptoms of depression.
And by the end of the study in tenth grade, substance use was more common among the kids who had previously reported bullying and depression.
The study isn't a controlled experiment designed to prove that bullying directly causes depression or that mental health issues directly cause substance use. Another limitation of the study is its reliance on teens to accurately report any episodes of bullying, symptoms of depression or substance use, the authors note.
It's also possible that teens who are bullied may later wind up drinking or using drugs because their peer groups include many adolescents who do both of these things, whether on sports teams or among crowds of particularly aggressive kids, said Bonnie Leadbeater, a psychology researcher at the University of Victoria in Canada.
"Being 'trapped' in these networks can be particularly problematic in high school, where you see the same people every day," Leadbeater, who wasn't involved in the study, said by e-mail.
"Youth with multiple networks beyond school through sports, music, art, religious activities, volunteering and work are more apt to find friends and others who see their talents, strengths and abilities," Leadbeater added. "These strengths are often established in late elementary school."
The trouble with bullying that leads to mental health problems is that teens with depression and anxiety are more likely to withdraw from peers and lack interest in most things.
"Young teens need to have ways of dealing with peer conflict before it becomes bullying," Leadbeater said. "Young teens need to believe that getting help is normative and that bullying is not."
Related Articles
May 12,2015
The long-term effects of being bullied by other kids are worse than being abused by an adult, new research shows.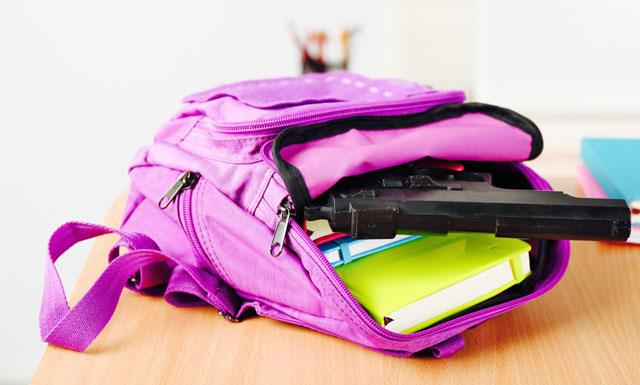 Nov 30,2017
One in five teens are victims of bullying, and these adolescents are about twice as likely to bring guns and knives to school than peers who
Jan 22,2018
Exposure to trees and other greenery has been shown to stave off depression in adults, and a new US study finds the same may be true for tee
Newsletter
Get top stories and blog posts emailed to you each day.