You are here
Chocolate milk may be better than sports drinks for exercise recovery
By Thomson Reuters Foundation - Jul 14,2018 - Last updated at Jul 14,2018
Athletes who drink chocolate milk during exercise or after a hard workout may recover just as quickly as they would with sports drinks, a research review suggests.
What people eat and drink during intense exercise and afterward can impact how well their muscles recover and how rapidly their body replaces fluids and electrolytes lost during the workout, previous research has found.
Most studies assessing whether drinks with carbohydrates and electrolytes, or with protein, might aid recovery have been too small to draw firm conclusions about which beverages are the best option, the authors of the new review write in European Journal of Clinical Nutrition.
For their analysis, the researchers examined data from 12 small studies that compared how chocolate milk influenced several markers of exercise recovery, compared to a placebo beverage or a sports drink.
Athletes did exercise tests — mostly running or cycling — and then researchers looked at recovery markers like how long it takes to become exhausted during workouts, athletes' perceived exertion levels, heart rate and levels of lactic acid and an enzyme known as creatine kinase in the blood — which both rise with intense activity.
Overall, the study found that chocolate milk lengthened time to exhaustion, and improved perceived exertion, heart rate or levels of lactic acid in the blood at least as much as other beverages.
"Chocolate milk contains carbohydrates, proteins, fats, flavonoids, electrolytes, and some vitamins which make this drink a good choice for recovery in athletes," said senior study author Dr Amin Salehi-Abargouei of Shahid Sadoughi University of Medical Sciences in Yazd, Iran.
In some instances, chocolate milk appeared better than alternative drinks, the researchers report.
Time to exhaustion with chocolate milk drinkers was almost 1 minute longer than with nutrition-free placebo beverages and about six minutes longer than with sports drinks.
Lactic acid levels, an indication of exertion, were lower for chocolate milk drinkers than for people who consumed placebo drinks, the study also found.
"The take-home message is that chocolate milk is a low-cost, delicious, and palatable option for recovery and provides either similar or superior effects compared with commercial drinks," Salehi-Abargouei said by e-mail.
Even though this analysis pooled data from several smaller studies to get more robust results, it still included less than 150 people. Results from running or cycling exercise tests also might not reflect how chocolate milk would impact recovery from other sports.
Athletes can also probably boost recovery without chocolate milk, noted Kim Spaccarotella, a biology researcher at Kean University in Union, New Jersey, who was not involved in the study.
"Any food that provides carbohydrate, protein, fluid and electrolytes and is well-tolerated will help promote recovery," Spaccarotella said by e-mail. "In addition to chocolate milk, other popular choices are cereal with milk, smoothies, sandwiches or soup. A small meal will even work, if the athlete is feeling hungry."
How well chocolate milk works compared to other beverages also depends on the alternatives being considered, said Mike Saunders, director of the Human Performance Laboratory at James Madison University in Harrisonburg, Virginia.
"For example, plain water would not be as effective at promoting fuel replenishment [due to lack of carbohydrates], muscle repair [due to lack of protein], or fluid retention/rehydration [due to low electrolyte content] in comparison to chocolate milk [which has all three]," Saunders, who was not involved in the study, said by e-mail. "Traditional sports drinks have the carbohydrates and electrolytes, but usually no protein."
The best choice for a workout recovery drink depends a lot on the individual athlete and the type of workout they do, Saunders said.
"Someone at the gym who completes a 20-minute jog might be advised to have a glass of water after exercise so they don't undermine their weight-management goals with unnecessary calories," Saunders said. "But a distance runner who has completed a hard 24-kilometre run and has a session of high-intensity intervals to do the next morning could obtain meaningful benefits from a recovery beverage like chocolate milk."
Related Articles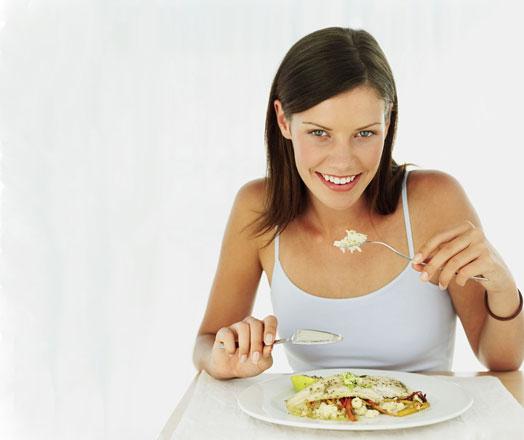 Sep 23,2017
People who regularly do resistance exercises may get stronger and build more lean muscle mass when they add more protein to their diet, a re
Jul 29,2018
Clinical Dietician Body shape categorisation (apple, pear and so on) has left many of us focused on our body shape.
Sep 09,2014
It's a common rookie mistake, but plenty of diet-and-exercise veterans make it, too: With an act of will, you muster yourself to the gym or the track, and you gut your way through an arduous workout.