You are here
The deception of web search results
By Jean-Claude Elias - Oct 05,2017 - Last updated at Oct 05,2017
As Cat Stevens used to sing in his famous song: "Baby, baby, it's a wild world… a lot of things turn bad out there."
Searching for information on the web probably is the one single action that most people in the world take every day, countless times each day. Apparently very simple, it often leads to deception, and the result can be real bad.
The variety of information you make look for is infinite. It could be simple and straightforward, like for example the name of the capital city of Montenegro, or that of the 35th president of the USA, or the time of day now in Ushuaia, Argentina, in which cases there is little room for deception of course.
At the other end, it could be a more elaborate search if you are looking for solutions to problems, for medical advice, for free software, or how to remove a given virus from your computer. There is a huge number of web sites that are only waiting for you to fall into their trap, and whose intention is to lead you to something totally different from what you came there for in the first place.
These hunters are smart. They are aware of the most common types of web searches you may initiate and therefore they "act" as if they have the information. "Act" here means that their web site has fake information that seems to correspond to what you are looking for. This is what you see when Google, for example, returns the search result. It is only when you click on one of the suggested results that you enter the "false result site".
What they would do to you then varies from harmless but annoying advertising to downright hacking and the possibility to introduce in your computer a Trojan horse, one of the oldest but nastiest forms of viruses, with the aim of stealing from your machine data, passwords and so forth.
One of the worst forms of such deception is when you look for free software and the treacherous site shamelessly tells you "here it is, click to download it for free". And of course, it is all designed to make it look good, attractive, genuine, with some very convincing brands logos displayed and all the usual hype that goes with great web site design.
Another kind of search that often leads to deception is when you look for the user manual of a device, an instrument, a machine or a house appliance. Countless sites will invite you to download the manual, until you do so and discover that this simply is not it.
It is surprising to see that after all these years of mass, global computing, of Internet and technology awareness, there is still a huge number of people who do fall into the trap. The temptation to download the miracle solution, and for free what is more, is hard to resist apparently.
Avoiding these misleading results and the ensuing consequences is not so difficult. First of all one has to keep in mind that there is absolutely nothing completely free on the web. There are always strings attached. So whenever a site proposes such a deal, stop and think what could be hidden, read more, take the time to check. When in doubt just refrain.
Double checking is also part of the game. Whenever I find a suspicious result, I copy the link that is proposed and I proceed with another, parallel search where I type "is this link legitimate?". It always provides interesting feedback and warning. Eventually I repeat it two or three times, until I am convinced of the comments I read. It may be time consuming but it is the price to pay for safety.
Whenever you find a button inviting you to click on it to download a software product or a pdf document, just hover the mouse over the button, without clicking yet, and look at the bottom of the screen where the link that the button represents is displayed. By reading it you can have an idea of the contents and if it is real or not.
For instance if the link reads http://www.catalogs.com/dishwasher-usermanual.pdf then there are good chances that this is really what you came here for. You can go ahead and click to download. Otherwise avoid, at any cost.
Yes, it is a wild world out there.
Related Articles
Mar 02,2017
"Consumers are ditching their $2,000 DSLR camera for this incredible $50 lens".
Apr 20,2017
In movies, in the news and in real life, stories about computer hacking abound. Should you worry?
Oct 08,2015
NEW YORK — Technology giants including Apple, Facebook, Snapchat and now Google want to take charge of how we get and see news on our phones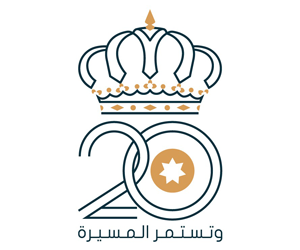 Newsletter
Get top stories and blog posts emailed to you each day.