You are here
Discussing IT and the age gap issue
By Jean-Claude Elias - Jun 29,2017 - Last updated at Jun 29,2017
Regardless of age gap people can easily discuss arts, politics, education, social issues, love, the news in general, and countless other matters without a problem. They would usually understand each other. When it comes to IT, however, things are not as simple as that.
Keeping up with the fast pace of evolving technology is already hard enough. Being able to discuss it with those who are in an age bracket much different from yours sometimes proves to be as hard.
Dealing with the change is important, but talking about it and communicating with the others is as important. Actually discussing technology evolution and innovations with our peers is part of the process and helps to understand technology better, to make better use of it.
So how does someone who for instance is 60 talk about Whatsapp with someone who is 18? It does not always go without saying, and the difficulty has nothing to do with the people's IQ or background; the difficulty is only related to the age difference, to the way different people perceive, approach and use technology.
The first person has seen the technology evolve over the years, has kept reading and learning about it, sometime has put effort experimenting with it, and eventually ended up with a good understanding of it. The second was practically born with it and sees it as a perfectly natural thing, as something that is to take for granted.
The first is always in awe of Whatsapp, how amazing it is, the fact that it is free, and usually wonders how we used to do without it just a few years ago. The second does not see anything extraordinary in it — quite the opposite; it is seen as very ordinary. A discussion about Whatsapp between such two people would be odd to say the least. They cannot look at it with the same eyes. Whatsapp is only one example of course.
There is also another factor: it is the speed at which the young and the "less young" would learn new IT tricks. This is obviously another gap and it does not make discussions any easier.
A few days ago I had the chance to see what a 3-year little girl learnt very quickly and how she adapted to a new thing in a few seconds.
She "already" knew how to use a tablet to select YouTube clips featuring songs for children. Naturally, with the tablet she would use her finger to tap on the touch screen to select and to play the video. That day the tablet was not available and her father had to run YouTube for her on his laptop computer, a model that did not have a touch screen.
The little girl tried a couple of times to select a video with her finger, as if the computer had a touch screen. When this did not work, her father showed her the mouse attached to the laptop, how to place the cursor on the video and to click the mouse to run the clip. It did not take more than that, a couple of seconds and virtually no words spoken, and it was all understood and applied, without any difficulty. I still remember how hard it was for adults (well, some of them at least…), years ago, to learn how to use a mouse and to feel comfortable with it.
If you are above say fifty and want to discuss any IT topic with someone who is much younger than you are, be it for fun, for social talk or for professional reason, you have to do some adjustment to your reasoning, your wording, your arguments and to the way your present your topic. You must also keep in mind that whatever seems amazing, awesome, extraordinary for you is something very common and ordinary for the other party. You learnt it the hard way; they were practically born with it.
On the other hand, if you are much younger than those you are discussing high-tech with, just be kind and patient. Even if they are as smart as you are, and maybe even smarter, they may not be as fast as you may be. It is just about age, not IQ.
Related Articles
Feb 04,2016
Even those not technically minded know the essential input-output principle that rules every single computer-based device today, from actual
Dec 15,2016
It is funny how some of the devices that we used to consider as mere gadgets or toys, upon their initial introduction in the computer market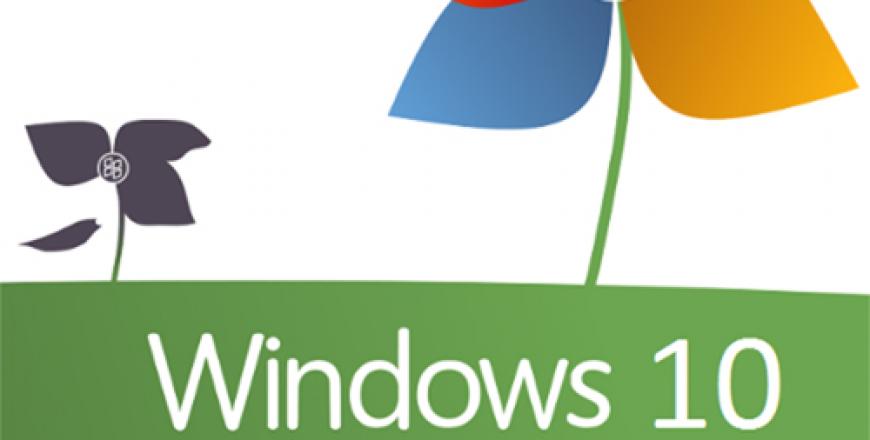 Jul 30,2015
NEW YORK — It took me just a weekend to get comfortable with Microsoft's new Windows 10 operating system, something I never did with its pre
Newsletter
Get top stories and blog posts emailed to you each day.