You are here
Doing it yourself with information technology
By Jean-Claude Elias - Dec 29,2016 - Last updated at Dec 29,2016
Almost on a daily basis we have to address various, more or less critical problems with our smartphone, laptop computer, e-mail or Internet connection in general; or simply have questions to ask about them.
The attraction and the pride of doing it without external help, the pleasure of achieving immediate results, and last but not least, saving money by not having to pay a pro techie, they give perfect sense to what we may call Information Technology Do-It-Yourself (IT-DIY). That is when it works out alright in reasonable time.
IT is a very attractive place to practise DIY. Besides, unlike drilling walls, playing with hazardous chemical components, an electric saw, or experimenting with fire or electricity, that all come with a variable dose of danger (a nevertheless thrilling part, for some of us at least), such hobby comes with virtually no risk. Except of course for accidentally wiping out data on a storage device of some kind. There is a hidden downside to IT-DIY, however; it is all the time it may take.
Sure, with a little will, logical and sound thinking, and the indispensable help of Google search or YouTube videos that teach you how do perform any trick you can think of, from recovering data from a damaged hard disk to landing on Mars, a tech-minded person can do a lot, without asking and paying for professional help.
Fixing a problem in your Windows system, finding an online application to design a 3-D object and learning it in a couple of hours, bravely undertaking to develop a friendly database application without having any previous programming experience, trying to set up a wireless music network at home between a router, three computers and four sets of powered stereo speakers, they all are tasks that are fun, challenging and certainly produce useful results.
So is exporting and converting huge contacts lists from iOS to Android environment, rendering an MP4 video in order to make it smaller without sacrificing too much quality, figuring out how to smartly filter large Excel sheets, remotely accessing the computer in the living room without moving from your chair, and so forth. Not forgetting putting a fight with the cumbersome settings of that good but otherwise overprotective antivirus programme that keeps rejecting the e-mail video attachment your friend has sent you and that you are dying to watch, or learning how to apply an advanced Photoshop layer filtering trick.
The key point here is time. Sure you could do it, but how long would it take you?
If the purpose is nothing else than fun and pride, and provided you have all the time in the world, then it's no problem at all. Go ahead and enjoy the exercise. Learning new ways around your equipment and software and solving problems is definitely a great mind game. Physicians seriously believe that it may even contribute to "put away or delay" Alzheimer disease.
On the other hand, if the main idea is just to get a problem solved, or to obtain results so as to keep working with these amazing tools we are given to play with today, then asking for professional help make more sense.
The fact is that in most cases IT-DIY would take more than reasonable time. Especially when it comes, for instance, to learning how to develop a database from scratch or how to use advanced Photoshop techniques. In all such cases the help of a pro or at least of a friend or a relative who went through the trouble of doing it before us, is the sensible and time-efficient way to go.
Most of the above mentioned tasks and functions are the specialty of IT professionals who have spent significant time understanding, learning and practising them, just like professionals do it in any trade. Hoping or trying to replace such expertise in a few minutes is quite a challenge and will not always work.
Related Articles
Nov 16,2017
Professional photographers and amateurs for whom photography is more than just candid snapshots taken with an average smartphone or camera a
Jun 29,2017
Regardless of age gap people can easily discuss arts, politics, education, social issues, love, the news in general, and countless other mat
Apr 16,2016
Computers may trounce humans at games like chess and Go, but there's one game we've still got a lock on: quantum physics.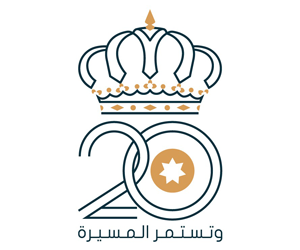 Newsletter
Get top stories and blog posts emailed to you each day.