You are here
Fatherly mistake
By Nickunj Malik - Jun 27,2018 - Last updated at Jun 27,2018
There are not many fathers in this part of the world who own up to their mistakes during the course of their lives. The reason is the patriarchal mindset that they adhere to, where the progenitors hold all the power and predominance in a family. In such cases, even if they realise that they have made an error, they choose not to admit to it and would sooner break than bend, so to speak.
Recently, my gardener did the vanishing act for more than ten days, without notice. But after the unannounced break, I spotted him with a young man in tow. In Mauritius — with its cyclones and torrential downpours — the work ethic is pretty laid back. It is almost as if one works when one feels like working, so I was quite astonished that there were suddenly two people tending to my lawn, one of which was not even employed by me.
It turned out that the lad was his eldest son, and in order to validate the reason for his absence, which was due to some mysterious illness, he had the youngster along to help him. Trimming the lush trees and the verdant bushes required a lot of toil. Also, the vegetable patch that I had planted near the kitchen had to be nurtured, and the weeds pulled out.
Both the men worked in total harmony even though the son was actually an electrician and had never wielded garden shears before. He followed his father's directives precisely and efficiently and within moments the untidy patch started to look neat and orderly.
Raj, my gardener, was a divorcee and had singlehandedly brought up his three children after his wife deserted him, some two decades ago. He had narrated this sorrowful tale to me once and having heard his version, my full sympathies were with him. He belonged to a simple Hindu family, whose forefathers had migrated to the island from the state of Bihar in India, as indentured labour. Despite never having visited the ancestral homeland, he still followed the quaint rituals and ceremonies that were now considered outdated there.
In keeping with that tradition, the babies born in Mauritius were given typically Indian names, even though they grew up to speak Creole and French and not one word of Hindi. When I asked Raj's son what he was called, he smiled in embarrassment. His father quickly came to his rescue and informed me that, actually, when their first offspring arrived, his wife decided to choose the name. He went along with it but when it was formalised on the infant's birth certificate he started to feel uneasy. However, after it was printed, they could not do anything to alter the official document.
Once they got home, there was more trouble waiting. His elderly mother got visibly upset because she also wanted to be a part of naming her first grandchild.
"That's how a very big mistake was committed," Raj recounted, shaking his head.
"I am responsible for it," he berated himself.
"What did she name him?" I asked
"Kevin," Raj pointed sadly towards his son.
"Kevin is a perfectly good name," I protested.
"It's not Indian," Raj mumbled.
"So what? He is not in India," I reasoned.
"He has never set foot there," I said.
"He doesn't even speak Hindi," I continued.
"How can I undo my blunder?" Raj entreated.
"Ok, either send him to France," I answered.
"Or call him Navin," I suggested.
Related Articles
May 03,2017
Despite the passage of time, some memories never really fade away.
Sep 17,2014
Huge rambling mansions remind me of the days of my childhood. The bungalows we lived in had more rooms than inhabitants. The British had them built, during the Raj, and after independence, native officers inherited those dwellings. My father was one of them. 
Feb 08,2015
At the end of January, The Jordan Times bade farewell to one of its longest serving soldiers — veteran proofreader Rajan Thonipurakal.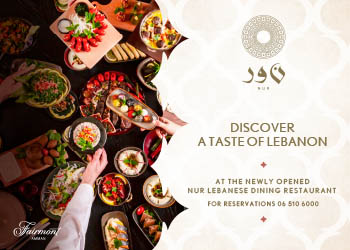 Newsletter
Get top stories and blog posts emailed to you each day.