You are here
Feature-laden laptops make previous models obsolete
By Jean-Claude Elias - Apr 26,2018 - Last updated at Apr 26,2018
The world and the specialised media keep trying to impress us with hot but somewhat mysterious IT topics such as bitcoin, blockchain, driverless cars, unmanned taxi drones and the fancy biometrics used in personal identification. At the same time, and in a more pragmatic, down-to-earth manner, there are quiet, on-going improvements that are being introduced in the hardware we use to be on the network and do all our computing.
These apparently simple but important new features contribute to make life with computers more efficient and more pleasant. Especially when these features combine. This is mainly the case with the new laptop machines.
The good side of it is significantly better computing for us all. The bad side is that it comes to make laptops you bought just a couple of years ago look old.
Perhaps the most important element introduced in laptops is the SSD disk technology. SSD stands for Solid State Disk. The new disks replace traditional HDDs, Hard Disk Drives. SSD technology is based on a structure that has no moving parts and that works more like the memory of your computer, except that it retains data after you switch off the machine, something that the main memory does not do.
The main advantage of SSD is speed. You start your laptop in ten seconds instead of 40, on average. Files also are saved and opened much faster. Because it has no moving parts an SSD is silent, more shock-tolerant and consumes less power. As for error rates, the two technologies are more or less on the same level. The only aspect that hurt a little is price. Typically, and for the same storage capacity, SSD is about five times more expensive than HDD. Still, SSDs are slowly but surely replacing HDDs in most new laptop models, in all brands.
Another significant addition is the USB-C port. The new standard already is available on Samsung's high-end smartphones like the Galaxy S8 and S9. Now it is being fitted as a standard in the most recent laptop computers. Again, it is essentially a matter of speed. However, and in addition to pure speed, USB-C also brings with it a nice little improvement that adds convenience of use.
Unlike its predecessors, USB2.0 and USB3.0 that had an "up" and a "down" side of the connector, forcing you to look carefully before plugging it in the computer, USB-C connectors can be plugged either way — no need to look anymore, and no risk of breaking the connector by inserting it the wrong way.
Inexpensive memory chips have made it easy and affordable to buy laptops with 8GB and even 16GB. Whereas 2G and 4G were the norm, because of price, this size was just not enough to power modern laptops, and to run with satisfactory speed Windows 10, Photoshop CC, and the like, or to process heavy graphics. Now several models by Dell and Lenovo, mainly, come with 8GB as standard and 16GB as an option, for just a little more money: about JD50. Definitely worth the expenditure.
Last but not least is the touch screen. It is not anymore the exclusive privilege of tablets and smartphones, the place where it started. Many laptops are now made with a touch screen. Even if computers already do have a physical keyboard, having a touch screen brings added comfort of use whenever a quick touch action, a click or drawing are necessary.
The combination of SSD disks, USB-C ports, large memory size and touch screen, drastically changes the performance of a laptop and the pleasure of using it. But again, it makes models not fitted with these features obsolete.
Related Articles
Apr 17,2014
Consider the following technical computer characteristics. A blazing Intel i7 processor at 3MHz, a massive 16GB of memory, a gigantic 1TB hybrid hard disk, superfast NVidia 2MB graphics, USB3.0 ports aplenty, a crystal-clear and sharp monitor with true colours, HDMI output, high definition sound and image, and last but not least, a BluRay player. This is not a dream-like checklist for a server machine for a large corporation but a humble though powerful modern-day laptop computer.
Jun 08,2018
With massive storage and memory size, laptop computers were already rivalling some entry-level server machines.
May 03,2018
Readers of this column will forgive me if, for the nth time, I go back to comparing computers to cars.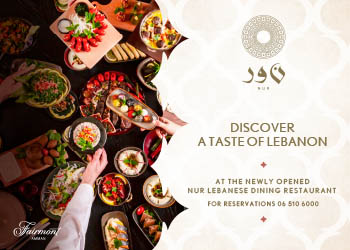 Newsletter
Get top stories and blog posts emailed to you each day.