You are here
Female rower readies for solo Pacific Ocean crossing
By Reuters - May 16,2015 - Last updated at May 16,2015
Sonya Baumstein lay in bed one sleepless night and wept softly as she pondered her upcoming attempt to cross the Pacific Ocean alone in a rowboat.
"I was just thinking about the fact that I'm going to be leaving everything that I love for a really long time," Baumstein said of her planned 9,600km odyssey. "And I don't know the consequences."
The 30-year-old from Port Townsend, Washington, has undertaken endurance feats in the past but her journey from Japan to San Francisco, expected to start around May 18, is her most daunting adventure yet.
The four- to six-month trip is an endeavour no woman has ever accomplished solo.
Despite 16 attempts to row solo across the Pacific, only two men have successfully completed the journey — Frenchmen Gerard d'Aboville in 1991 and Emmanuel Coindre in 2005, according to Ocean Rowing Society records.
"Once she leaves Japan, the next person she'll see will be in San Francisco," said Andrew Cull, the journey's operation manager. "Unless maybe someone in a fishing vessel stops by to say 'Hi' in the middle of the ocean."
Baumstein will take off on her custom-made 7-metre, 350kg boat with 544kg of freeze-dried food, 180 high-carbohydrate drink supplements and a cache of olive oil that she will consume in hopes of retaining as much weight as possible.
The carbon and kevlar boat weighs in at a light 300kg and will have on board an electric water maker that desalinates seawater for drinking.
Baumstein, who was recruited as a rower by the University of Wisconsin-Madison before a car accident derailed her collegiate athletic career, expects to burn to up 10,000 calories a day and has gained 18kg for the trip. Her bathroom on board will be a bucket.
She has a team that will aid her from land via satellite phone, she will be tracked by GPS, and will have an emergency beacon in case of trouble, but there will be no support vessel. She will be rowing up to 16 hours a day in a boat without a motor or sail.
"Sonya's not crazy," said Cull. "She's driven. Maybe a little bit bullheaded. She gets an idea in her head and will do anything necessary to get it done."
Baumstein has a master's degree in non-profit management, yet Cull said she has spent three years doing nothing but preparing for the trip, which is funded largely by commercial sponsors.
Wrong direction
The only other woman to attempt to row from Japan to San Francisco was a Briton named Sarah Outen. But she was blown northward and after 149 days ended her 2013 journey in the Aleutian Islands.
That was her second attempt. A tropical storm damaged her boat so severely during her first try a year earlier that she had to abandon the trek.
"It's so tough," Outen said. "You go to sleep and get blown in the wrong direction. The weather systems are relentless."
The exact date of the start of Baumstein's expedition depends on the weather, but she is expecting to push off from Choshi, Japan, on or around May 18.
Despite the risks, Baumstein says she is more anxious than scared.
But the same cannot be said about her father.
"I'm completely fearful and I think it's kind of ridiculous," Baumstein's father, Darryl, said of his daughter's upcoming trip. "But it's her goal. Everything in life is about taking chances."
"If she didn't try it, for the rest of her life she'd regret it," he said.
Baumstein was the only woman on a four-person team that rowed from Spain's Canary Islands to Barbados in 2011. The following year, she biked from Mexico to Seattle and kayaked from Seattle to Juneau, Alaska. In 2013, she crossed the Bering Strait on a stand-up paddleboard.
She is making no predictions on reaching San Francisco because "I only have 50 per cent control over what goes on out there."
"I've learned from rowing over the years not to think too far ahead," said Baumstein. "That's because I know there's going to be some pain followed by some more pain. I'm just hoping there's going to be some happiness at the end of it."
Related Articles
Mar 08,2015
Just after dawn on Monday, Swiss pioneers will embark on the first round-the-world trip ever attempted with a solar-powered plane.
Apr 19,2016
HONOLULU — The Solar Impulse 2 sun-powered plane is set to resume its record-breaking flight around the world within days, leaving Hawaii wh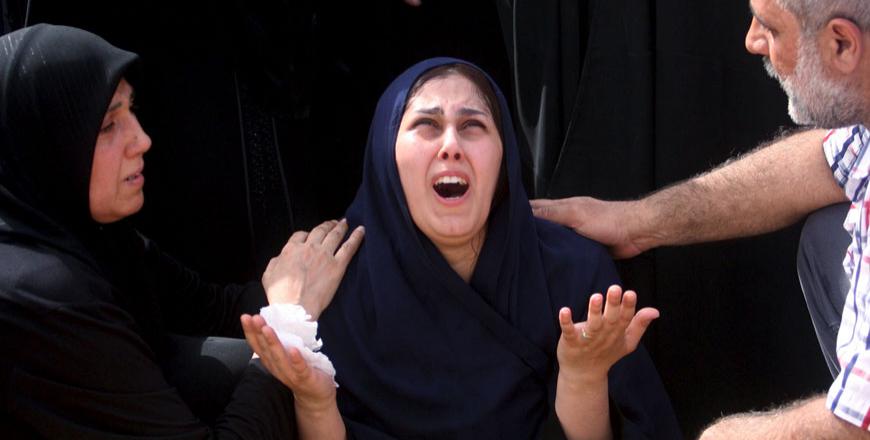 Sep 10,2015
KARBALA, Iraq — An Iraqi family caught up in the boat accident that claimed the life of Aylan Kurdi buried their two children on Wednesday w
Newsletter
Get top stories and blog posts emailed to you each day.