You are here
Ford Figo 1.5 (auto): Feelgood and frugal
By Ghaith Madadha - Apr 11,2016 - Last updated at Apr 11,2016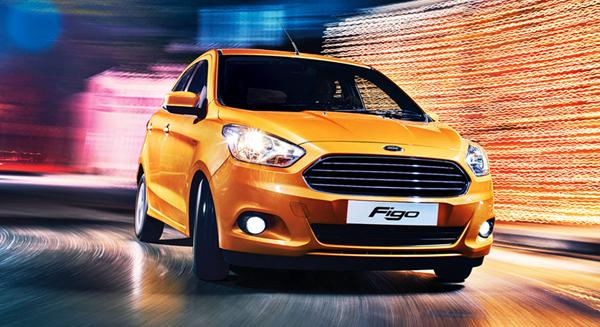 An affordable, uncomplicated, practical and fun entry-level hatchback for developing markets including South Africa and the Middle East, the original previous generation Fiesta-based Indian-built Ford Figo debuted in 2010. Succeeded recently, the new 2016 model year Figo is more refined, better equipped and designed to better fit in with Ford's current design ethos.
Offered with a choice of durably proven and efficient 1.2- or 1.5-litre naturally aspirated petrol engines, the new Figo can be had with either 5-speed manual or a more surprisingly contemporary 6-speed dual-clutch auto option. Designed to be accessible and practical, the Figo is big on substance, space and sensible solutions.
Contemporary design
With a bolder more prominent horizontally slatted hexagonal grille better incorporating it with Ford's current design language, the new Figo has a more assertive sense of presence from front. This is also reflected with the use of more prominently ridged character lines in profile view, in addition to a more slanted C-pillar for a more contemporarily aesthetic.
Profile view also reveals a single rear door glass pane and longer doors for improved rear seat access. Narrower and with more flowing roofline, the new Figo looks decidedly more contemporary, but lacks its predecessor's urgent upright design while charismatic high-set vertical C-pillar rear lights are replaced with less distinctive and lower-set lights at the rear.
Wider, taller and more upmarket looking, the new Figo offers generous cabin space for its segment and larger cars. And with higher waistline, narrower glasshouse higher bonnet and more steeply angled pillars, road visibility mightn't be as good as its more upright predecessor's, but nonetheless remains excellent for accurately placing the new Figo on road and manoeuvring in tight confines.
Efficient and eager
Driven in 1.5-litre guise, the Figo's four-cylinder engine developing 110BHP at 6300rpm and 100lb/ft torque at 4250rpm. Combined with a low weight of around 1050-1100kg, the light and nimble Figo can respectably accelerates to 100km/h from standstill in 12 seconds, as tested with optional 6-speed auto gearbox, and attain a conservatively rated 175km/h top speed.
With variable valve timing to optimise performance and efficiency, the Figo 1.5 is responsive if not abundant at low-end, but perks up in mid-range and is progressive and willing as it climb through to top end to extract its full potential. Entertaining and rewarding, the Figo 1.5 goes along well at a sedate pace, but, however, seems to wills one to wring it hard.
Manic and strained at its rev limit, the Fig 1.5 combines a sweet chassis with a small engine, and delivers a fun and well-paced driving experience, where one has to work to extract performance. Smooth, slick and responsive in default automatic mode, the Figo's dual-clutch gearbox becomes considerably more sensitive to throttle input in "Sport" mode.
Supple, stable and agile
Smooth, stable and reassuring at speed for its small accessible hatchback segment, the Figo is a more refined and comfortable car than the one it replaces. With more efficient and light but well-feelsome electric steering assistance, the Figo is nimble, and perky to drive, if not as ultimately agile and go-cart like as the outgoing model.
With stiff construction so that its MacPherson strut front and torsion beam rear suspension can work to better provide handling finesse and ride comfort, the Figo is superbly agile, manoeuvrable and flickable, turning tidily, crisply and eagerly into corners, with good steering feel owing to slim tyres, which nonetheless provide good grip and feel for grip limits.
The Figo's slim high-profile 175/65R14 tyres not only provide good feel for the road, but also prove supple, comfortable and durable over lumps, bumps and cracks — as expected in the Figo's target markets — and additionally protects alloy wheels from being kerbed. Meanwhile, the Figo's front disc and rear drum brakes are responsive, effective and provide good pedal feel.
Airy, roomy and sensible
Smooth and comfortable, the Figo is a more refined car than its predecessor — if slightly less engaging a drive. And with high 174mm ground clearance and short wheelbase and overhangs, it well serves intended buyers by being able to comfortably tackle considerable road imperfections, as is to be expected in some developing markets.
Practical and user-friendly, the Figo's cabin is airy and honest, with decent material and aesthetic layouts for its value car segment. Cabin space, including rear headroom is good, wide door swing angles provide easy access and a uniformly shaped 261-litre boot is useful and can expand with fold-down rear seats. Driving position is supportive and comfortable, with seat height and steering tilt adjustability.
Sensibly equipped, the driven model featured electric front windows and mirrors, remote central locking, A/C and 4-speaker CD sound system with USB port and MP3 compatibility. Cleverly, the Figo features a console-top storage bin that doubles as an adjustable smartphone docking bay, so one could integrate it as a sat/nav infotainment system. Safety equipment included driver and passenger airbags and electronic stability control.
TECHNICAL SPECIFICATIONS
Engine: 1.5-litre, transverse 4 cylinders
Bore x stroke: 79 x 76.5mm
Compression ratio: 11:1
Valve-train: 16-valve, DOHC, variable timing
Gearbox: 6-speed dual clutch auto, front-wheel drive
Power, BHP (PS) [kW]: 110.4 (112) [82.3] @6300rpm
Specific power: 73.6BHP/litre
Torque, lb/ft (Nm): 100.3 (136) @4250rpm
Specific torque: 90.7Nm/litre
0-100 km/h: 12 seconds
Top speed: 175km/h
Fuel economy, combined: 5.5-6 litres/100km (est)
CO2 emissions, combined: 142g/km
Fuel capacity: 42 litres
Length: 3886mm
Width: 1695mm
Height: 1525mm
Wheelbase: 2491mm
Track, F/R: 1492/1484mm
Ground clearance: 174mm
Headroom, F/R: 1014/973mm
Legroom, F/R: 1069/869mm
Shoulder room, F/R: 1361/1338mm
Luggage capacity, minimum: 261 litres
Kerb weight: 1050-1,100kg (est.)
Gross vehicle weight: 1,450kg
Steering: Electric power assisted
Turning circle: 9.8-metres
Suspension, F/R: MacPherson Strut/torsion beam
Brakes, F/R: Ventilated discs/drums
Tyres: 175/65R14
Related Articles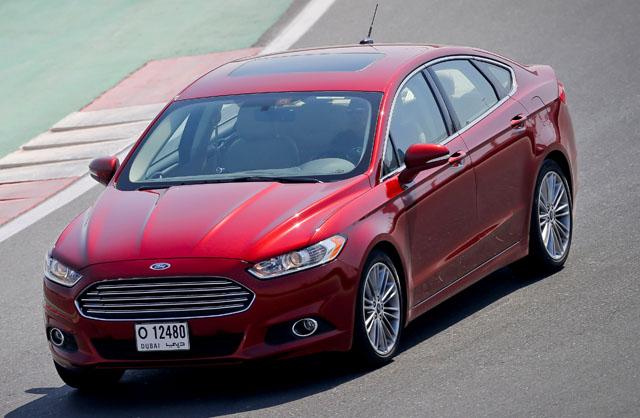 May 26,2014
A product of the One Ford approach to developing cars for an ever more homogenised global car market, the Ford Fusion is an aptly named combination of Ford's previously distinct American and European flavours, and serves as replacement for both its outgoing US and global predecessor and the European Mondeo — which continues selling under the same name.
Aug 07,2017
Peugeot's answer to the Volkswagen Golf, Ford Focus and other C-segment family hatchbacks, the 308 is a handsomely elegant offering with an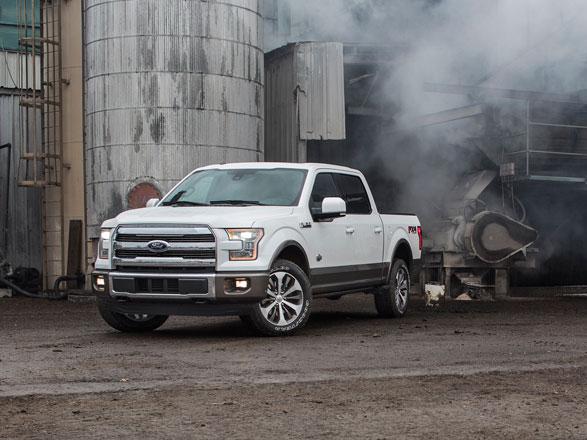 Dec 19,2016
Purveyor of America's consistently best-selling model line, Ford took somewhat of a calculated — and ultimately successful — gamble with the
Newsletter
Get top stories and blog posts emailed to you each day.