You are here
Frontline Developments MG Abingdon Edition Roadster: Remastered revival
By Ghaith Madadha - Feb 22,2016 - Last updated at Feb 22,2016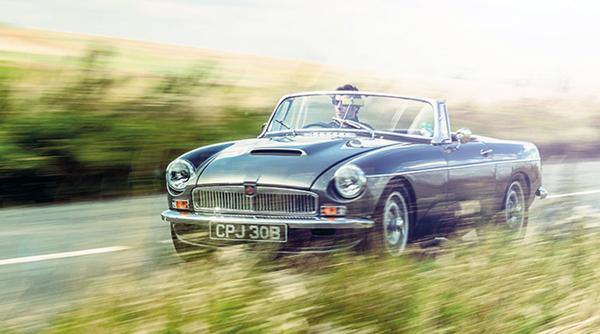 Photo courtesy of Frontline Developments
Faithful to the spirit of the quintessential affordable and accessible British sports car, Frontline Developments' modern MG revival cars of the 1962-80 MGB transcend the mere nostalgia of a restoration. Instead, the Oxfordshire-based company's offering are a natural extension and evolution — utilising modern components and technologies and a more focused approach — that realise the MGB's full potential without losing its character.
Based in Abingdon-on-Thames at the Benetton F1 team's former facility since 1991, Frontline Developments showcases the small-scale British auto industry's passion for detail, expert craftsmanship, talented engineering and knack for fluent, adept and nuanced chassis tuning. A holistic re-engineering endeavour, Frontline Developments' MGs are offered in various states of tune, focus and evolution, including the range-topping soft-top Abingdon Edition Roadster featured.
Reborn and re-engineered
Part of Britain's rich landscape of dedicated niche carmakers, Frontline Developments' captures the MGB's glamour with more powerful, refined, precise and reliable resurrections. Built new from ground up, Frontline Developments' MGs use specifically tailored seam-sealed, rust-proofed CAD-designed 1965-spec British Motorsport Heritage shells. Suspension is, meanwhile, thoroughly redesigned and modernised for contemporary refinement and handling but true to the MGB's character.
Riding on period-style 15-inch Dunlop alloy wheels shod with relatively slim, supple and feelsome 195/65R15 tyres, the Abingdon Edition also features highly effective high performance 4-piston calliper and ventilated discs front brakes, and 2-piston with solid discs at the rear. Modified engines and gearboxes are, meanwhile, sourced from Mazda, the company that revived the small affordable sports car as a reliable modern product in 1989.
Extensively upgraded from service in the Mazda MX-5, Frontline Developments' most powerful MG Abingdon Edition is limited to just 25 cars and uses a 2.5-litre four-cylinder engine driving the rear wheels. Modified with 50mm direct-to-head individual throttle bodies, billet crank and rods, forged pistons, solid lifters and Omex engine management, the Abingdon Edition develops 304BHP at 6800rpm and 241lb/ft at 5200rpm.
Razor-sharp responses
With supercar like power-to-weight owing to its prodigious engine and a featherweight 897kg mass, the Abingdon Edition's performance is nothing short of scintillating. Putting its power down through a modified solid axle and limited-slip differential rear set-up, the Abingdon Edition develops phenomenal traction, and rockets off-the-line with little wheel spin, even on wet and damp roads and despite narrow tyres.
With razor-sharp responses to throttle input and urgently progressive delivery, one quickly learns to adapt to and finesse the immediacy of the Abingdon Edition's throttle responses and short clutch travel. Pulling hard from low revs and effortless flexible as it digs deep in mid-range, the Abingdon Edition is, however, in its element as its eager and punchy naturally aspirated engine intensely builds towards top-end power and a stratospheric 7600rpm rev limit.
Scintillatingly swift at 3.8 seconds through the 0-97km/h benchmark, the Abingdon Edition can achieve 257km/h. Addictively charismatic, the Abingdon Edition's induction and exhaust soundtrack is an intensely raspy and crackling medley of growls and wails, while a short-through 6-speed manual gearbox snicks though ratios with rewardingly firm weighing and rifle bolt concision.
Direct and agile
Not limited to pre-designated options, Frontline Developments MGs are bespoke, and tailored in minutia to become a reflection of their persona. Personalisation extends beyond materials, paint and specification, but even includes suspension set-up for intended use. Rides on sophisticated low unsprung mass aluminium independent front wishbone suspension, the Abingdon Edition also features a model-specific six-link rear live axle set-up for improved handling and ride.
Small, narrow, light, balanced, the Abingdon Edition is at its best briskly blasting through B-road and snaking switchbacks, where it proves agile, manoeuvrable, and thoroughly engaging. A rewarding, unpretentious and connected driver's car, the Abingdon Edition steering is quick and direct, while turn-in is tidy and crisp. Taut through corners, its adjustable dampers keep it flat and poised through corners and settled on rebound.
With reassuring wet weather traction, long-legged and progressive delivery and a limited-slip rear differential distributing power where needed, the Abingdon edition is tidy, agile and intuitive sprinting through corners and onto a straight. The Abingdon Edition's modified live axle rear suspension was more refined than expected over imperfect roads, while forgiving tyre profiles keep it supple and fluent.
Craft and tech
Built and crafted in a holistic manner with trim and paint at the same premises, the Abingdon Edition's bespoke choice of personalisation begins with made-to-measure seats for ideal fit, comfort and support, and can be specified in left-hand drive. Exquisitely appointed inside with handcrafted leathers, metal accents, rotary dials, toggle switches and pushbutton starter, the Abingdon Edition extensively features chrome, Alcantara and high-quality Connolly leather.
Sitting in low comfortably padded and supportive seats with easy reach of all controls in the Abingdon Edition's classy and cosy cabin, one has a distinct feeling of control. Meanwhile, a manual fold-down soft-top allows one to better enjoy its seductive soundtrack and provides excellent visibility when driving al fresco.
Timelessly classy inside and out the Abingdon Edition features extensive period-correct attention to detail, in addition to discretely incorporating modern features and technology including electric windows, remote central locking. Such features include 1960s-style Smiths instrumentation with digital internals, classic-style JL Audio stereo with USB and Bluetooth connectivity and Chrystal headlights. Other options include air conditioning, heated seats and integrated satellite navigation.
TECHNICAL SPECIFICATIONS
Engine: 2.5-litre, aluminium in-line 4 cylinders
Compression ratio: 12.5:1
Valve-train: 16-valve, DOHC, individual 50mm throttle bodies
Gearbox: 6-speed manual, rear-wheel drive, limited-slip differential
Final drive: 3.9:1
Power, BHP (PS) [kW]: 304 (308) [226] @6800rpm
Power-to-weight ratio: 339BHP/tonne
Torque, lb/ft (Nm): 241 (326) @5200rpm
Torque-to-weight ratio: 363.4Nm/tonne
0-97km/h: 3.8 seconds
Top speed: 257km/h
Rev limit: 7600rpm
Fuel capacity: 54 litres
Wheelbase: 2312mm
Track, F/R: 1240/1410mm
Kerb weight: 897kg
Suspension, F/R: Wishbones, coil springs / six-link live axle
Steering: Electric-assisted rack & pinion
Brakes, F/R: Ventilated discs / discs
Brake callipers, F/R: 4-/2-piston
Tyres: 195/65R15
Price, UK: Starting from £79,900
Related Articles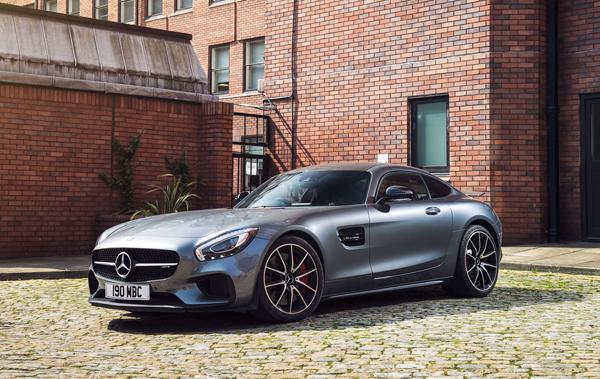 May 30,2016
The second ever car fully developed by Mercedes-Benz's in-house high performance AMG tuning wing, the AMG GT is an altogether tighter, taute
Jan 21,2014
With the new 2015 generation Mercedes C-Class just revealed and due to go on sale later this year and to then be followed by high performance AMG and coupe version, the current Mercedes AMG C63 Edition 507 Coupe, is in fact the swan song for both the outgoing C-Class and is the last car expected to retain its glorious 6.2-litre naturally aspirated V8 powerhouse. Launched last year, the Edition 507 version of this most inspired of Benz bruisers is the second most powerful version of the C63, considerably more powerful than the common, garden-variety C63 and falling just short of the Black Series version's output and performance.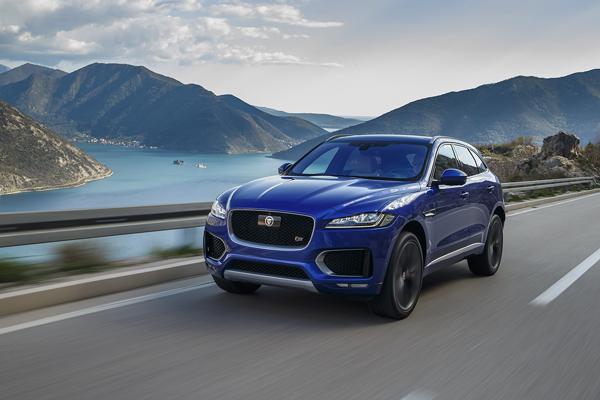 Aug 01,2016
Hotly anticipated since its first appearance as the C-X17 concept at the 2013 Frankfurt Motor Show, the Jaguar F-Pace is set to become one o
Newsletter
Get top stories and blog posts emailed to you each day.