You are here
God bless
By Nickunj Malik - Nov 16,2016 - Last updated at Nov 16,2016
As the countdown to our daughter's wedding approaches, I am keeping myself incessantly busy. This is a deliberate exercise on my part because if I have a moment's pause, I start feeling the onset of an intense pain in and around the region of my heart.
Any ache by definition has to be sad, but this is not that kind of gloomy pain and it does not even bring tears to my eyes. Well, most of the time it does not. The closest I can describe is that it feels like a forceful pulling at my heartstrings.
A cardiac doctor reading this admission might prescribe an immediate ECG, but I know it is not a health concern. The issue here is that my little girl is all set to become a bride and the prospect of seeing her as one, fills me with a plethora of emotions that overwhelm me, and hence the discomfort around my auricular ventricle section.
I am sure my mother felt the same way when I was about to get married. I am also quite convinced that all the mothers of the bride, who are rather ruthlessly referred to as the MOB, go through similar experiences too. The last few months were quite hectic because I helped our daughter in organising her wedding dresses as well as her trousseau. Through it all I saw her watching me closely, especially observing my social interaction with her father. It is almost as if we were the ideals around which she will base her own future relationships. Expected to become a role model for your child is a scary thought, particularly when you know you are flawed.
In the short span that we have, before she embarks on her own marital journey, how can I teach her to be a good partner? Is it even possible to do that? Is not everyone destined to follow his or her own paths? How might I make it easier for her? Can my wish for her eternal happiness, get her everlasting joy?
All these thoughts give me sleepless nights and I often wonder what kind of conversations I would have had with my own mother if she were alive today. What is the guidance or suggestions she would put forth for her daughter and her granddaughter? The times have altered but we all know the old adage, "the more things change, the more they stay the same".
What has stayed the same over the years is that there has to be mutual respect for each other, which is very important in any marriage. What has also remained unchanged is the advice I was given by a nun who was the headmistress of my school at the time of my own wedding. In a hand written letter she told me that I must resolve all our disputes with my husband immediately, and not carry it forward to the next day. The idea of "sleeping on your problems is rubbish", she cautioned. "Resolve your problems and then sleep," she recommended.
It is amazing how precious this unmarried lady's counsel has been to me. Her wise words were like a blessing from God.
"Why you getting up so early?" my spouse asked this morning.
"I am the MOB," I informed him.
"Mother of the bride, with a million things to do?" he questioned.
"Right! But why are you sleeping so late?" I queried.
"I am the FOB, with nothing to do," he said with his closed sleepy eyes.
Related Articles
May 04,2014
Jordanians and visitors from several countries had a chance on Saturday to attend an array of Asian wedding ceremonies and learn about their unique features, songs and traditions during a fund-raising event.
Feb 28,2015
It's the dress that's beating the Internet black and blue. Or should that be gold and white?
Nov 30,2016
There were so many comical moments during our daughter's marriage ceremony last week that if I sat down to list them, I could compile an ent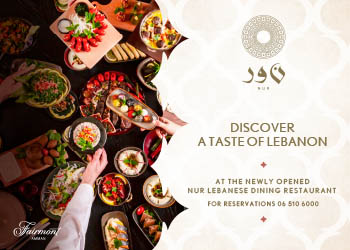 Newsletter
Get top stories and blog posts emailed to you each day.