You are here
Good citizenship starts at home
By Family Flavours - Feb 17,2019 - Last updated at Feb 17,2019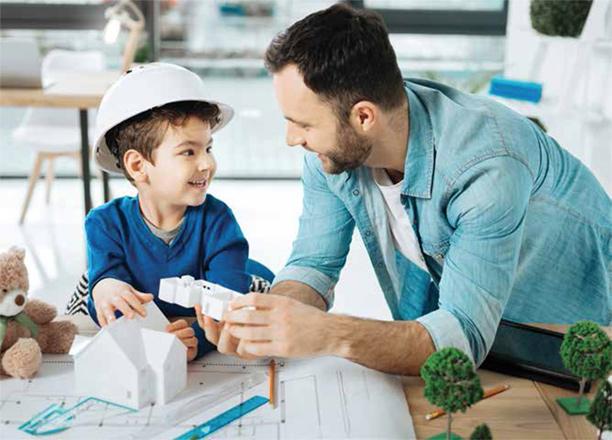 Photo courtesy of Family Flavours magazine
By the Arab Renaissance for Democracy and Development (ARDD)
For this rising generation, much about the way they see the world and choose how to engage in it will start in their households. Parents, guardians, and extended family can give more consideration to what kinds of citizens, and even activists, they will raise.
With the wave of unrest that has shaken the Middle East and the world over, children hear their parents discuss the news and start to ask questions. This is where you have a special opportunity to stress to your child that Jordan has been blessed with peace for so many years. This is due to the character of Jordanians, demonstrated so amply by protesters, security forces and leaders in the most restrained, non-violent extended protests to take place in the region in years. You can use current events and activism efforts to teach your child about the power of civic engagement.
Nurturing leadership
You can instil in your daughters and sons a sense of their potential to be decision makers and leaders so that they can take an active, leading role in not just their homes, but also in their communities by being visible, capable, powerful individuals who lead conversations, bring people together and facilitate change.
As children partake in such engagement growing up, they will become good at organising and establishing networks of like-minded people. They will be ready by young adulthood to engage actively in politics and in moving beyond local community engagement to national-level engagement.
Fostering civic responsibility
Communities that take ownership of their residents and public spaces will, in turn, foster a strong culture of civic responsibility.
Children raised in such communities will grow up with a different mentality and set of expectations when it comes to self-organising, activism, and collective responsibility, leading them to become better partners and citizens.
A more engaged and organised population is key to starting a New Arab Renaissance. Giving your children practice and experience with such engagement is one of the best ways to ensure that they can be part of something larger than themselves and help their country advance in ways that uplift all members and sectors of the community.
The power of empowerment
The challenges young people face in Jordan are not insignificant, and many of them are consumed by cynicism and hopelessness. Parents can help turn the negative mentality infecting far too many youth into something positive by:
• Showing them that change starts at home and in their neighbourhoods
• Mobilising friends, family, and neighbours into being agents of the very change the cynics claim is not possible
• Demonstrating that by working together as families and communities there is much that can be accomplished
• Proving that active engagement versus passive resignation is a far more effective way to reach individual and community potential
Youths will feel confident and empowered having accomplished so much with their families, friends and communities, and will take that spirit with them as they engage in bigger and better projects. Your children will be the future leaders of the country, but they do not need to wait for the future to start being leaders in their own communities.
Connection and collaboration
We do not want a lost generation of children — Jordanian youth are unaware of the power of engaging with their communities and giving into apathy. We also do not wish for refugee children who come of age in the camps of Zaatari and Azraq losing hope.
Wherever you are, there are people who can be engaged, issues that can be tackled, changes that can be made and hope that can be earned. Whether refugees or locals, you can raise young women and men to feel that they are part of a community, part of their nation, part of the world. And the easiest way to do this is through action, beyond the typical extracurricular activities.
Teaching children through our own actions, to engage with and improve our communities, is not only good parenting, but will help build a better future for all of Jordan.
Reprinted with permission from Family Flavours magazine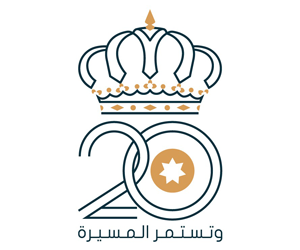 Newsletter
Get top stories and blog posts emailed to you each day.