You are here
Handling home network routers
By Jean-Claude Elias - Jun 22,2018 - Last updated at Jun 22,2018
Chances are that you have a network router at home. If you have Internet it almost automatically means that you do have a router. Are you in good control of all its functionalities? Do you know how to programme it, how to set its security parameters, how to allow or to prevent some of the digital devices you have and that are connected to it to perform specific operations?
Life used to be simple. And I do not mean in the 20th century, but a mere 15 to 20 years ago. Back then having Internet at home involved minimal, simple equipment, almost as easy to connect and use as any other household electric appliance. These were the basic modems of yesteryears. They bring you the Internet, nothing more.
Two aspects of the technology have made it necessary to have a network router too. The first is the need to connect wirelessly (i.e. Wifi), not through wires, and the second is the number and more particularly the large variety of devices to connect.
In the early modem-only days one would have one computer, two at most and that would be connected with cables to the modem. These days are gone. Today most if not all connections are done wirelessly and there are at least four types of devices that we commonly connect to the web: computers, smartphones, tablets and smart TVs.
Other smart devices that beg you to connect them to the router and to "have Internet" are invading our homes and their number is increasing by the day. From washing machines to audio systems, microwave ovens, surveillance cameras, and everything in between. This is what pundits have been referring to as the IoT, the Internet of Things. In plain: the future of everything. The term was coined by Kevin Ashton 18 years ago.
At some point in the past, people used to keep their old existing modem and to add a router to it. Technically it is a simple operation. Some still do it this way, though it is becoming more and more difficult to find a simple modem-only to buy.
To cope with the change and the demand, ISPs (Internet Service Providers) for the past few years have been providing and installing routers that have a built-in modem inside, plus all the functionality to better serve, distribute, manage and control the network in the house, which is what a router is for. This is how it is today, one box that houses the combined functions of the two devices: the modem and the router, and it is simply called router.
Life with a router can be trouble-free if it is well set from the beginning by your ISP, if your needs are simple, your digital devices uncomplicated, if no technical problem ever occurs and if you keep the entire network as it is, unchanged for a long time. Which of course is almost never the case.
Except in a dream situation like the above described, you need to access the router and play with its parameters and settings. Unfortunately, this requires technical ability and knowledge that is a notch above say accessing and working on the advanced settings of a high-end smartphone. And yet, it is a useful, not to say important thing to do.
For a router lets you name your local network (i.e. the SSID), forbid this or that device from accessing the Internet, assign special passwords to your guests, letting them this way have wireless Internet without "seeing" your computers and smartphones.
Most routers allow you to connect to them a USB drive and therefore make it a common, shared storage and data backup area for all the family. Or to set up a wireless printer for all to share. Or to change the security password, to set the built-in firewall's access protection level so that external hackers are kept out.
Advanced functions let you assign static IP Internet addresses to surveillance cameras, if you have any at home, sow that you can easily access them and monitor your house from anywhere in the world. The list of options and functionalities is long and may vary a little from one manufacturer to another.
The bad news is that unless you have the will, the time and the technical ability to control your router this way, a computer techie or your ISP customer service are the only ways to have the work done properly. And you will need them often.
The good news is that today thanks to remote technical support provided via online services like for example the excellent Teamviewer, technical help can be provided to you remotely, quickly, without any computer "mechanic" coming in person to your house. This assumes that your Internet connection is up and fast, and that you have at least one computer working. This is the minimum requirement to allow the techie to access your router remotely and work on it.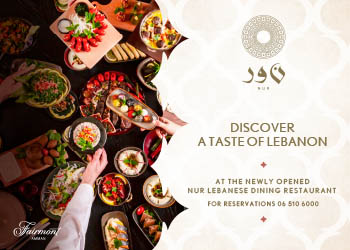 Newsletter
Get top stories and blog posts emailed to you each day.