You are here
Historical treasures
By Saeb Rawashdeh - Mar 10,2015 - Last updated at Mar 10,2015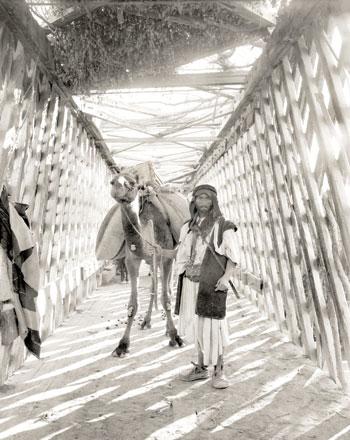 AMMAN — A society without a past has no future, thinks Kelvin Bown, an Englishman based in Amman, who undertakes the task of restoring historical photos of Jordanian and Middle Eastern sites.
His artistic mission is to restore old images of historical sites and everyday life, showing what Jordan, Palestine, Egypt and Iraq looked like in early 20th century.
"In terms of the artistic renovation of old images," Bown states, "it could show that ways of forgotten life are significant parts of what we are and what modern Middle East is but also to demonstrate that modern ways don't necessarily mean the better ones."
Bown believes in the harmonious mixture between progress and traditional values.
"If we lose our understanding of inherent ways of life which have been part of living harmoniously with each other and the region for a long time, especially when viewed in the context of sustainable living… and preparation for the coming time where humanity will no longer depend on petrol and non-renewable resources," Bown says "we will face an unsolvable puzzle for our survival."
Photos he snatched away from obscurity and oblivion which he gathers from various archival sources shed light on aspects of life almost forgotten in the contemporary Middle East.
Bown is an ecologically aware person who stresses that rational use of natural richness and locally grown natural medicine with protection of agricultural lands and water resources can benefit Jordanians both materially and spiritually.
"Jordan could set a wonderful example to other nations simply by encouraging shared transportation, rather than overuse petrol," stresses Bown.
His newest exhibition at Zara Gallery, which continues until March 31, is titled "Both Sides of the River" and explores historical ties between East and West banks during the first decades of the last century.
By presenting series of restored photos depicting scenes from towns and villages on both sides of the River Jordan, he illuminates the simplicity and beauty of the Middle East which went away decades ago.
Religious co-existence in the Middle East — where one can see old mosques and churches standing side by side — is another aspect of his work.
In the time of chaos, conflicts and rising religious extremism Bown's photos show another aspect of life in the region through a peaceful coexistence of various faiths and denominations.
Cultures, religions and ethnic groups merged together, learned from each other and blended into what is known as the Middle Eastern melting pot.
The spiritual roots of the Middle East are the same, according to Bown, and his role is to preserve and affirm them by retrieving old and damaged photos.
"I feel honoured and privileged to present the historical treasures of various Middle Eastern cultures and religious traditions to the public, and emphasise their unity and sourcing from the same root," concludes Bown.
Related Articles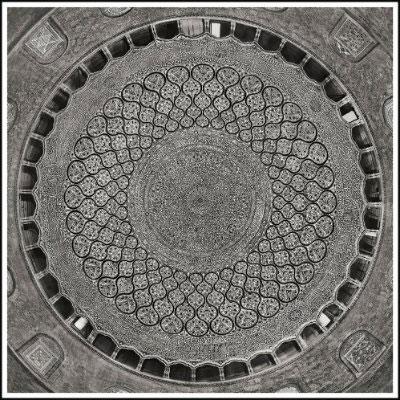 Sep 28,2017
AMMAN — "My work consists of breathing life into old photos," said Kelvin Bown, a specialist in historical photography restoration."Fertile
Nov 23,2017
AMMAN — More than 30 photographs capturing the way of life in Egypt, Syria, Iraq and Jordan during the early 20th century are currently on d
Oct 20,2015
AMMAN — The Jordan Museum on Tuesday evening opened a nine-day exhibition of photographs of the Kingdom and other countries in the region ta
Newsletter
Get top stories and blog posts emailed to you each day.