You are here
An incredible journey
By Sally Bland - Dec 07,2014 - Last updated at Dec 07,2014
Through The Palace Keyhole
Ann Hutchinson Sawalha
UK: Medina Publishing, 2014
Pp. 431
Ann Sawalha's memoir tells many stories, all of them spin-offs from the 50-year-long love story which began when she met Sami Sawalha in the Detroit Hospital where she was training as a nurse. Their love led her into marriage and a new life in Jordan, and weathered the storms of cultural differences, family crises and recurring regional crises from the 1950s into the 2000s.
Looking back, she describes even the most harrowing experiences with equanimity, emotional depth and even humour. It was human values that held them together. Early on, Ann discovered that Sami "had an outlook that I could relate to… I sensed that we had a value system in common and that allowed me to trust him in a way that I had never before trusted anyone outside of my own family". (p. 18)
"Through the Palace Keyhole" is very much a family story. The biggest adjustment Ann had to make was accepting that Sami would always put the extended family first, and that she had married into a huge tribe, the Azzizat, with all the support it offered, but also a myriad of obligations. While awestruck by Jordanian hospitality, she had expected more privacy in her life.
Most often living in the hotels that Sami owned and managed, surrounded by extended family members, she struggled to carve out private space for herself and their three children. Despite the book's tantalising title, she had no time or desire to peer into hotel guests' lives; on the contrary, she often didn't even meet the famous people they hosted. Her account focuses more on family, and as an astute observer of human behaviour, she provides much insight into tribal norms and their continuing importance even as Jordan modernised.
When Ann came to Amman in 1959, she and Sami lived in his father's Palace Hotel, atop the Mango Building. Her recollections of the old days when many people lived downtown, and it was the only commercial centre, are charming and fresh. Even writing in long retrospect, she is able to recapture her initial impressions, such as her memory of when the first traffic lights were installed: "Hundreds of people clogged the streets straining to see the lights change… traffic was almost paralysed for about 36 hours until the lights were removed." (p. 87)
This is also an against-all-odds story tracing the growth of the Sawalha's hotel business in Jordan and Palestine, despite the disruptions of war and shortages of suitable equipment, infrastructure and trained staff, relying instead on vision, astounding energy and resourcefulness. Ann was on the scene when Sami and his father built the Palace Hotel in Jerusalem in 1963.
It took the whole family pulling together to succeed in making it a tourist-class hotel and keep it running under the harsh conditions of Israeli occupation after 1967. Living in Jerusalem from 1963 until 1982, Ann developed an acute sense of the injustice done to the Palestinians and the US government's role therein. She recalls, "I had been yanked from my middle-class American dream world to the cruel realities of war and occupation. I could see and hear the deceitful foolishness and stupidity of politicians. I would never be the same naïve American again." (p. 266)
Meanwhile Abu Sami and his sons established the Grand Palace and Regency Palace Hotels in Amman, and Ann and Sami returned to Jordan as the latter hotel hosted major regional and international conferences and prestigious guests from King Hussein and other Arab leaders to US presidents.
Substantial slices of history are woven into the story, whether of the Sawalhas or Azzizat, or the successive wars in the region from Palestine to the invasion of Iraq. Ann's memoir also chronicles the making of modern Jordan as she lived the transition from a time when material life was much simpler, and women never went to banks, much less worked in them, to the Jordan we know today.
Although "Through the Palace Keyhole" is very specifically focused, it should appeal to a broad readership. For Westerners, it is a great introduction to Jordan, combining human interest with informed observations about the political events that have impacted on the country. Due to the honesty with which Ann writes, it is a credible testimony to the vast potentials of cross-cultural understanding.
Jordanians and other Arabs will presumably enjoy and perhaps benefit from a foreigner's impressions of their society. Above all, it is the touching story of two strong-willed, inventive and endearing personalities who embarked on an exciting, yet demanding journey and stayed the course. Condensing their rich and fruitful life in her parting words to Sami, Ann says: "Thank you for the incredible journey that we shared together." (p. 429)
There will be a launch for this book at the Regency Palace on December 14, after which it will be available at Readers and the University Bookshop.
Related Articles
Dec 14,2014
HRH Princess Muna on Sunday attended the book signing ceremony of Ann Sawalha's "Through the Palace Keyhole".
Jul 03,2016
The Gun Smoke Still Lingers… memories through India, Jordan and beyondAnn O'NeillUK: Gilgamesh Publishing, 2015Pp.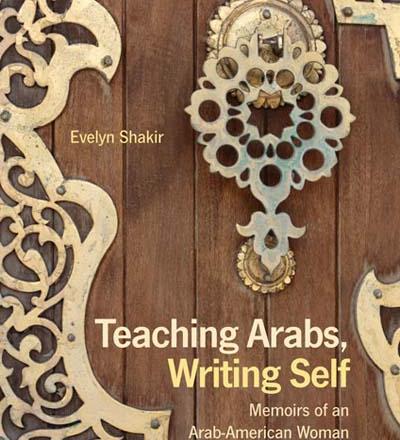 Feb 16,2014
In her memoir, Evelyn Shakir keeps readers on their toes and turning pages as much with her lively prose as with her insightful observations about herself, her family, new people and places, culture and life itself. Having previously published short stories and non-fiction about Arab-American women, she finally focuses on her own experience in what was to be her last book before her death in 2010.
Newsletter
Get top stories and blog posts emailed to you each day.