You are here
'Justice League' opens with $93.8 million take
By Reuters - Nov 21,2017 - Last updated at Nov 21,2017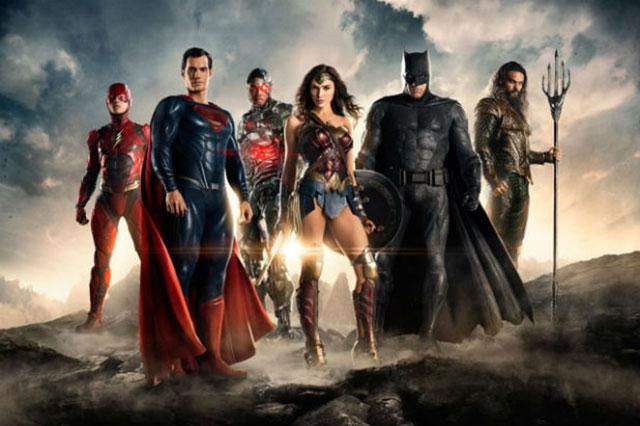 From left to right: Ben Affleck, Henry Cavill, Jason Momoa, Gal Gadot, Ezra Miller, and Ray Fisher in 'Justice League' (Photo courtesy of imdb.com)
LOS ANGELES — Warner Bros.-DC's costly "Justice League" has dominated the North American box office, but fallen well short of expectations with a $93.8 million opening weekend at 4,051 locations, according to data released on Monday.
It is a decidedly gloomy result for the tentpole, which had been forecast by the studio just prior to the weekend to open in the $110 million range. Instead, "Justice League" is launching with only the eighth largest opening of 2017. It is not even in the top 50 domestic openings of all time, ranking 53rd behind "Fast and Furious 6".
"For every macro budget superhero movie the stakes are incredibly high and with that comes an enormous pressure to exceed all expectations and for DC, this has never been more true," said Paul Dergarabedian, senior media analyst with comScore. "In the wake of the much-needed home run that was 'Wonder Woman,' the momentum was with the brand and great expectations placed on the very broad shoulders of 'Justice League' to keep that train moving."
Dergarabedian noted that the movie will gross $285 million worldwide this weekend and that initial reception among audiences is positive. The overall CinemaScore was B+ with males comprising 58 per cent of the audience while females gave the movie an A-, as did moviegoers under 25.
"With the rightfully heightened expectations for a movie of this magnitude comes a greater scrutiny of both the quality of the movie as determined by critics and of course the profitability of the film, but the ultimate arbiter are moviegoers who seem to have found the concept and the event nature of the film enough to get them out to the movie theater even if the overall North American opening weekend number may be less than many expected," Dergarabedian said.
Jeff Goldstein, Warner Bros. domestic distribution president, said there were several positive signs such as a 28 per cent hike in business from Friday to Saturday and the start of Thanksgiving vacations this week.
"The movie is on a path different from what we were hoping but we're optimistic going into the Thanksgiving holiday," he added. "There will be 35 per cent of schoolchildren out of school on Monday and Tuesday and 75 per cent out on Wednesday."
"Justice League" had been on track for an opening weekend of $110 million since late October. Stakes are particularly high for Warner Bros., which has not revealed the cost of "Justice League" — estimated to be as much as $300 million. The movie is the fifth instalment of its DC Extended Universe, aimed at duplicating the success of Disney-Marvel's interconnected franchises. And it is by far the lowest launch, trailing "Batman vs Superman: Dawn of Justice" ($166 million); "Suicide Squad" ($133 million); "Man of Steel" ($116 million); and "Wonder Woman" ($103 million).
The six films that have cracked the $100 million opening mark this year are Disney's "Beauty and the Beast" at $174.8 million, Disney-Marvel's "Guardians of the Galaxy Vol. 2" at $146.5 million, Warner-New Line's "It" at $123.4 million, Disney-Marvel's "Thor: Ragnarok" at $122.7 million, Sony-Marvel's "Spider-Man: Homecoming" at $117 million and Warner-DC's "Wonder Woman" at $103.3 million. Universal's "Fate of the Furious" took in $98.8 million in April for the seventh-best launch of 2017.
Gal Gadot stars as Wonder Woman along with Ben Affleck as Batman, Henry Cavill as Superman, Jason Momoa as Aquaman, Ezra Miller as the Flash and Ray Fisher as Cyborg. Amy Adams, Amber Heard, Jeremy Irons, J.K. Simmons, and Willem Dafoe also appear. Zack Snyder began shooting "Justice League" in April of 2016, from a script by Chris Terrio. Joss Whedon — director of Disney-Marvel's two "Avengers" movies — assumed directing duties following the tragic suicide of Snyder's daughter in March.
Reviewers have not been impressed with "Justice League", which carries a 40 per cent rating on Rotten Tomatoes. Its opening comes two weeks after Disney-Marvel's "Thor: Ragnarok" debuted above forecasts with a $122.7 million opening weekend in what was the fourth-biggest launch of the year.
Lionsgate's family drama "Wonder" provided positive news for the weekend, opening far above expectations with $27.5 million at 3,096 sites — three times the level prior to the weekend. "Wonder", starring Jacob Tremblay as a fifth grader with a facial deformity, received an A+ CinemaScore with an audience that was 68 per cent female and 66 per cent over 25. Julia Roberts and Owen Wilson star as the parents.
Production companies include Mandeville Films, Walden Media, Participant Media and TIK Films. Critics have embraced "Wonder" with an 84 per cent rating on Rotten Tomatoes.
Producer Todd Lieberman told Variety that "Wonder" outperformed estimates due to the strong underlying popularity of R.J. Palacio's 2012 novel and impressive participation by school groups. "The book has sold over 8 million copies and so many kids are reading it," he added.
Producer Todd Lieberman credited Lionsgate with making an astute counterprogramming scheduling move and added, " The timing was great because people really want a feel-good movie."
"Thor: Ragnarok" followed in third with $21.7 million at 4,080 venues for a 17-day domestic total of $247.3 million. Paramount's second weekend of "Daddy's Home 2" finished fourth with $14.4 million at 3,575 sites, followed by Fox's second weekend of "Murder on the Orient Express" with $13.8 million at 3,354 locations.
Sony's opening of its faith-based animated drama "The Star" came in above expectations in sixth place with $9.8 million at 2,837 sites. The film — which tells the Nativity story through the eyes of talking animals — is co-financed by Walden Media and received an A CinemaScore.
STXfilms' third weekend of "A Bad Moms Christmas" followed in seventh with $7 million at 2,948 locations to push its 19-day domestic total to more than $50 million. The original "Bad Moms" grossed $113 million.
A24's third weekend of Saoirse Ronan's comedy-drama "Lady Bird" moved up from 10th to eighth place with $2.5 million at 253 sites as the distributor added 201 locations. A24 plans to further expand the coming-of-age movie, which marks Greta Gerwig's feature directorial debut, over the Thanksgiving holiday.
Fox Searchlight's second weekend of "Three Billboards Outside Ebbing, Missouri" cracked the top 10 with $1.1 million at 53 venues following its stellar limited launch last weekend. Followed by "Jigsaw" ($1.1 million).
Overall business topped $200 million for the weekend — a robust 27.8 per cent gain over the same weekend a year ago. The year-to-date deficit dropped from 5 per cent to 4.3 per cent in one week with the current 2017 total at 9.39 billion, according to comScore.
Related Articles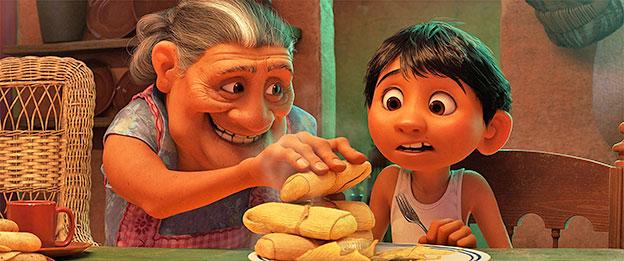 Dec 05,2017
LOS ANGELES — Disney-Pixar's animated comedy "Coco" easily repeated as the winner of the North American box office with a solid $26.1 millio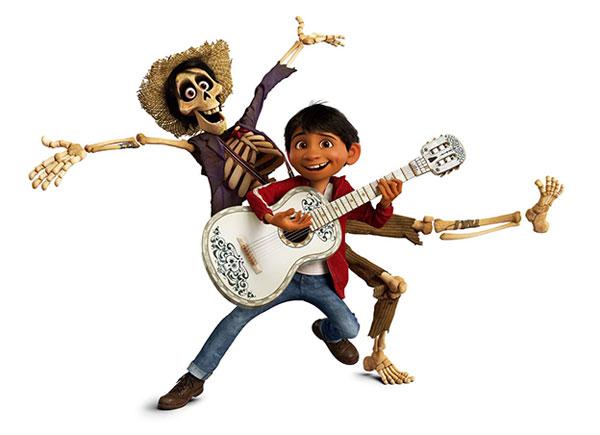 Dec 12,2017
LOS ANGELES — With anticipation building for "Star Wars: The Last Jedi", Disney-Pixar's animated comedy "Coco" handily won its third straigh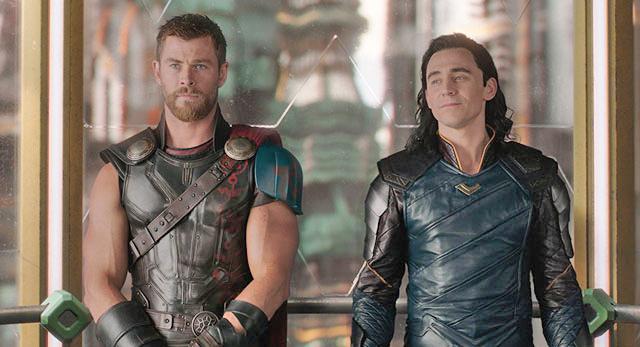 Nov 07,2017
LOS ANGELES — Disney-Marvel's "Thor: Ragnarok" came in first place at the box office with a stellar opening weekend with $121 million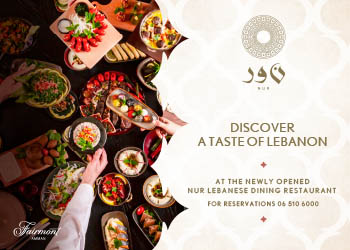 Newsletter
Get top stories and blog posts emailed to you each day.