You are here
'Kingsman: The Golden Circle' narrowly edges out freaky 'It' at the box office
By Agencies - Oct 03,2017 - Last updated at Oct 03,2017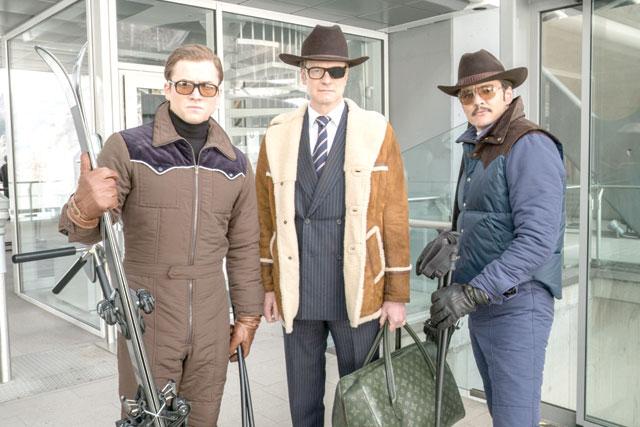 Colin Firth, Pedro Pascal (right), and Taron Egerton (left) in 'Kingsman: The Golden Circle' (Photo courtesy of imdb.com)
LOS ANGELES/ WASHINGTON — Espionage comedy "Kingsman: The Golden Circle" snuck away with the weekend box office crown for the second week running, industry figures showed Monday, narrowly edging out freaky horror sensation "It".
With takings of $16.93 million, "Kingsman" sees a British spy organisation join forces with its American counterpart to take on a new global threat.
But despite a star-studded cast featuring Colin Firth, Channing Tatum, Halle Berry and even Elton John, it took less than half of last week's $39 million earnings.
A sequel to the 2015 hit "Kingsman: The Secret Service", the $104 million film debuted to a slightly less-than-expected $39 million in the US and Canada and has taken in $66.7 million so far, despite a 56 per cent drop from last week.
Meanwhile, "It" — starring Bill Skarsgard as a creepy clown who terrorises a sleepy Maine town — was a close second with earnings of $16.9 million, according to Exhibitor Relations.
That is some $12.8 million less than last week's $29.7 million takings — but having stormed the box office over the last month, "It" is highest-grossing horror movie of all time with colossal total earnings of $291.1 million.
Slipping into third place in the tight race for number one was Universal's newly released "American Made", which raked in $16.7 million, above analysts' expectations of $12 million to $15 million.
Universal Pictures' $54 million film starring Tom Cruise, "American Made" tells the story of a commercial airline pilot recruited to carry out reconnaissance missions over South America for the CIA.
Another high-octane collaboration from Cruise and director Doug Liman (2014's "Edge of Tomorrow"), the film is the latest test of Cruise's draw as an action star in the US beyond the "Mission: Impossible" films. "The Mummy" flopped in June at the box office and was panned by critics.
Sitting comfortably in fourth place, having rung up $11.6 million, was animation "The Lego Ninjago Movie" — the third instalment of Warner Bros.' "The Lego Movie" franchise.
Sony Screen Gems' sci-fi horror "Flatliners", in fifth place, earned $6.5 million in its first week, under analysts' projections of $8 million. The PG-13 thriller, a remake of the 1990 film of the same name, follows five medical students obsessed with instigating their own near-death experiences to glimpse the afterlife. Ellen Page, Diego Luna, Kiersey Clemons, Nina Dobrev and Kiefer Sutherland star.
After expanding to 1,213 locations, Fox Searchlight's "Battle of the Sexes" came in at No. 6 in its second week, earning $3.4 million over the weekend (under analysts' projections of $6 million). Emma Stone and Steve Carell star in the film about the 1973 tennis match between Billie Jean King and ex-champ Bobby Riggs.
Rounding out the top 10 were "American Assassin" ($3.3 million), "Home Again" ($1.7 million), "Til Death Do Us Part" ($1.5 million) and "Mother!" ($1.4 million).
Lionsgate and Roadside Attractions' "Stronger" added 645 theatres and brought in just $986,560 (a 39 per cent drop in earnings despite an added 71 theatres) for a to-date total of $3.2 million. The Jake Gyllenhaal-led drama is based on the true story of Jeff Bauman, a man who lost both of his legs in the 2013 Boston Marathon bombing.
In limited release, the Taye Diggs-led thriller "Til Death Do Us Part" opened with $1.5 million from distributor Novus Content, under analysts' expectations of $4 million or less. The PG-13 drama tells the story of a woman who believes she is in a perfect marriage until her husband becomes abusive and controlling. Malik Yoba, Stephen Bishop and Robinne Lee also star.
Related Articles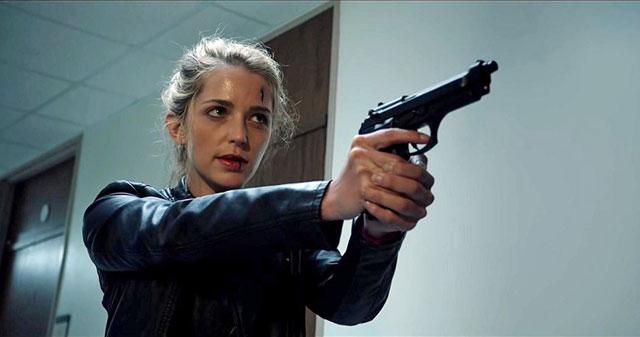 Oct 17,2017
WASHINGTON — Comedy horror slasher "Happy Death Day" had an excuse to celebrate last weekend as it stormed straight to the top of the North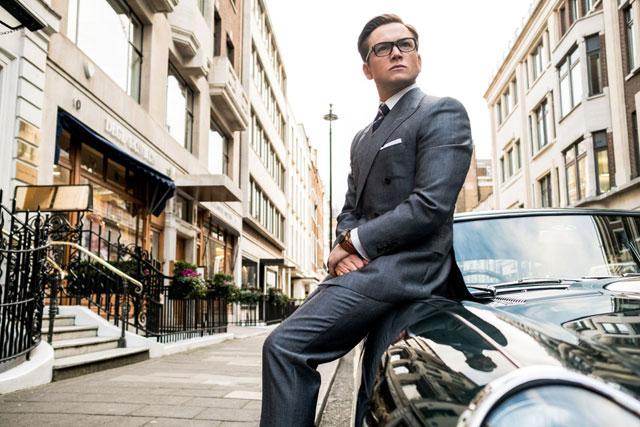 Sep 26,2017
LOS ANGELES — "Kingsman: The Golden Circle" is the new ruler of the box office. The sequel from Fox is expected to earn $39 million thi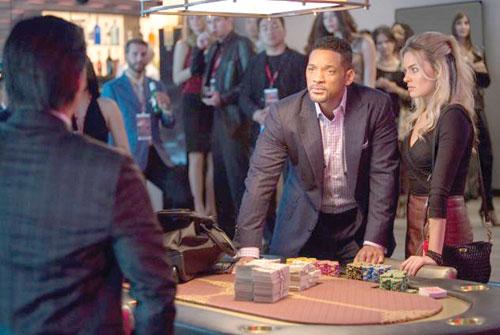 Mar 03,2015
Sexy con-artist flick "Focus" stole the top spot at North American box offices this weekend, vaulting over bondage film "Fifty Shades of Grey".
Newsletter
Get top stories and blog posts emailed to you each day.