You are here
'Love is my revolt'
By Sally Bland - Jul 26,2015 - Last updated at Jul 26,2015
Dreams of Maryam Tair: Blue Boots and Orange Blossoms
Mhani Alaoui
US: Interlink, 2015
Pp. 341
Linking fairy-tale magic with harsh realism, Moroccan writer Mhani Alaoui tells a captivating story that draws on the mythological past, yet has much relevance for contemporary social and political problems in the Arab world. Though big parts of the story occur outside of time and place, as we know it, or in dreams, it centres on Casablanca and an aristocratic family that is in decline. Traditions are eroding. Without a new value system to take their place, fear, superstition, mediocrity and consumerism prevail, but there is a new generation that aspires to change.
"Dreams of Maryam Tair" operates on several levels — real, imaginary and metaphorical, and the characters appear and reappear in varied forms. At the start, Sheherazade appears as an old pipe-smoking woman in the Atlas Mountains, telling a story to a little girl outside of time, but soon that little girl is born in real time. During protests against rising bread prices in Casablanca in 1981, a young couple is incarcerated and tortured. The woman, Leila, is raped by prison guards, identified as demons, while the man, significantly named Adam, is robbed of his intellect and character. Their gruesome fate was prophesied by the old woman for their love "should never have been… Their story should never have been told", because their relationship of equality and unselfish love threatens the status quo. (p. 23)
If, on the other hand, they were to have a child, she would be capable of challenging injustice and inequality. Thus, when Leila is impregnated by the demon prison guards, their very violence and cruelty "plant the seed of a new world". (p. 22)
This seed is Maryam who is born a very fragile and slightly crippled child, suggesting that hope for a better world does not hinge on physical strength and violence, but on empathy and love.
Weaving between mythology and reality, the author traces Maryam's journey on which she must meet difficult challenges and acquire the gifts of perception, thought and heart, if she is to banish evil and usher in an era of peace. In the world of myth and legends, she travels to strange, dangerous places by flying on her bicycle, and overcomes her enemies without violence. In the real world, we find her on trial at the time of the 2011 Arab uprisings, where she is accused of such things as "being a witch… saying no… helping the insane… reading minds… and being strange". (p. 165)
Maryam, born of opposites, stands as a powerful symbol of the quest for freedom and justice. As she says, "Love is my revolt: Refuse the unjust, the unacceptable — that is love. Love is the yes secretly curled inside the perpetual no of revolt." (p. 316)
This novel is a delight to read as much for its lyrical, incisive prose as for its hopeful message that serves to remind of the original goals of the Arab uprising which are hard to discern today. Alaoui skilfully matches her prose to her subject, waxing lyrical in the imaginative passages and abruptly changing to a sharper style in the realistic parts of the novel. She has broad knowledge of ancient texts and mythology, whether Arab, Berber or Greek, and uses it to show how history can be told and retold, interpreted and reinterpreted according to who is in power.
Knowing that there are many stories, some of which have been repressed but could be reclaimed, means that there are many possibilities for influencing the course of human history if only one is brave enough to seize the chance. As Maryam's example shows, such "courage can spring from the most unexpected of sources in the most unexpected of ways… a discovery that cannot be occulted. It brings to light surprising truths about the human spirit and the passing hold of consumerism and tyranny on individuals once they have discovered that they are individuals". (p. 207)
Alaoui's story suggests new ways of addressing gender inequality and social injustice. One doesn't have to ride a bicycle around the world, but one must respect individual differences and rely on the power of love not coercion.
Related Articles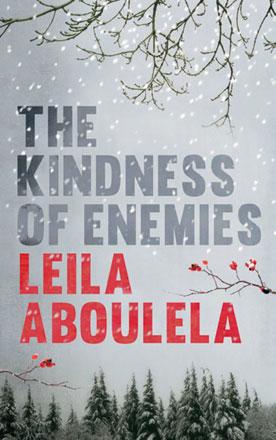 Mar 11,2018
The Kindness of EnemiesLeila AboulelaNew York: Grove Press, 2017Pp.
Jul 05,2015
The Bride of AmmanFadi ZaghmoutTranslated by Ruth Ahmedzai KempHong Kong: Signal 8 Press, 2015Pp.
Sep 04,2016
The Hidden Light of ObjectsMai Al-NakibDoha: Bloomsbury Qatar Foundation Publishing, 2014Pp.
Newsletter
Get top stories and blog posts emailed to you each day.